Bosch Performance CX Generation 4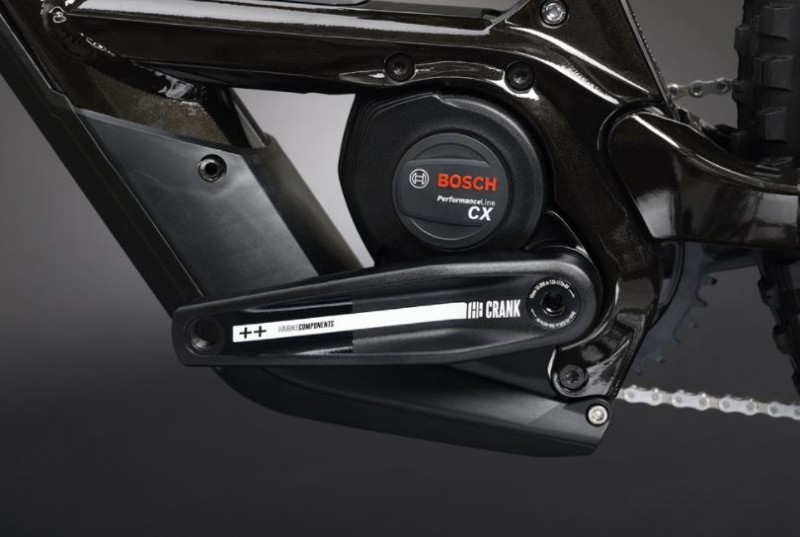 The Performance Line CX offers a unique eMTB experience: Compact, lightweight and with more power, it combines high-quality materials, an extremely powerful drive and high-end sensors. This brings eMountain biking on the trail to a whole new level. From model year 2021 with a torque of up to 85 Nm, new features in the motor control and a further development of eMTB mode - all as a software update. For a thrilling riding experience: more natural, intuitive and powerful and an absolute benchmark in its class.
Shimano Deore XT Brakeset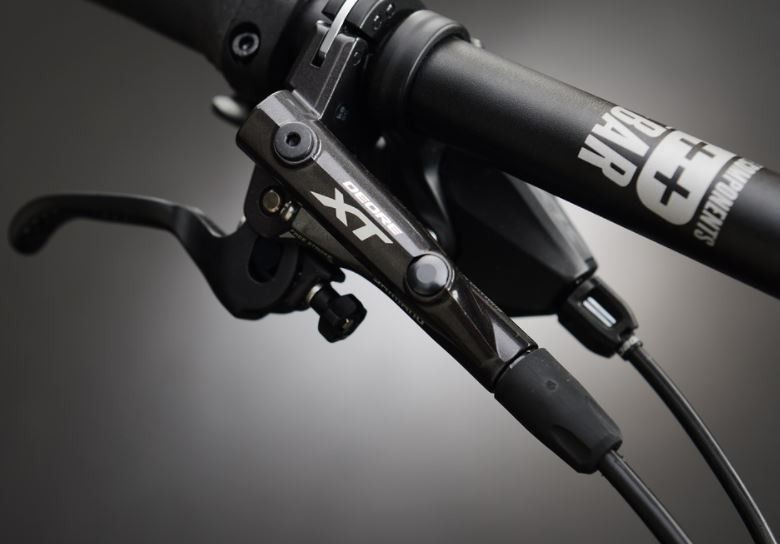 SHIMANO DEORE XT is the original mountain bike groupset trusted by generations of mountain bikers around the world. Whatever the trail, whatever you ride, XT is your solution for mountain biking today. Reliable shifting. Superior braking.
Intuitive maintenance. XT is the high performance workhorse you can count on.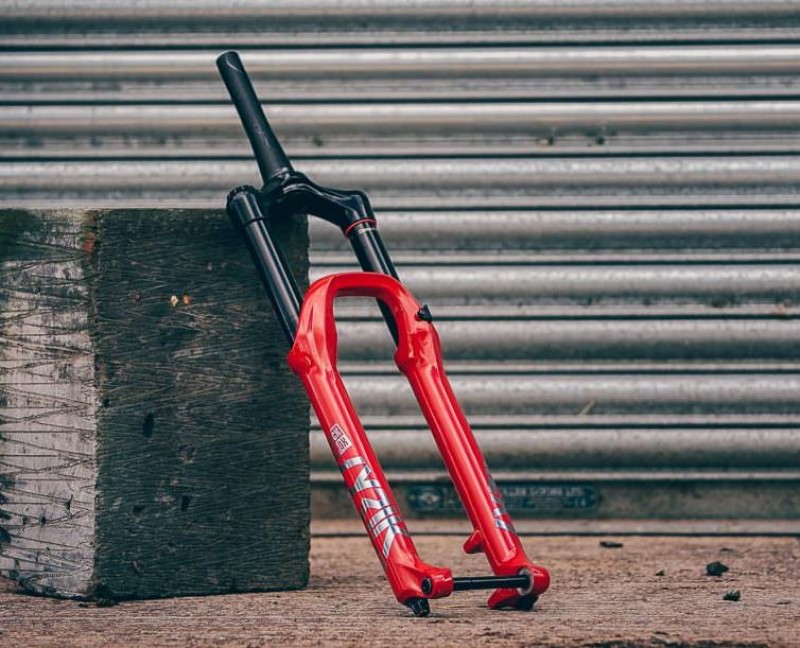 The Lyrik RC2 was undoubtedly the fork that put RockShox back on the map in the enduro sector. The fork was an exceptional performer, very supple off the top while retaining a firm and supportive mid to end stroke. This year, RockShox announced a new 2021 DebonAir upgrade for their Lyrik platform, which, amazingly, is backwards compatible. That's right, if you own a 2019 onwards RockShox Lyrik you can upgrade to the new air spring from just € 29. The new DebonAir upgrade moves the air spring assembly upwards by lengthening the nut of the air spring shaft. Raising the air spring changes the position of the positive and negative chamber equalisation dimple, normally at the sag point, to the point of full extension. This does reduce the size of the positive air spring, making it more progressive, but by using a hollow seal head, the often overlooked volume of the air in the lower leg is increased, making it less progressive and counterbalancing the ramp up of the positive air spring. On the damper side, the Charger 2.1 features a high-speed compression dial with 5 clicks of adjustment, and a 20 clicks of low speed compression adjustment. The latest model now runs on Maxima Plush oil, while the lowers now feature new SKF wiper seals. The fork is available in 140, 150, 160, 170 and 180 mm lengths and the 35 mm chassis is compatible with 220 mm rotors. The 35 mm stanchions and sleek chassis do look slender compared to some of the burlier competition but don't be fooled, this fork is stiff. While it's no match for the brutal ZEB or FOX 38, it feels stiffer than the FOX 36 and is very comfortable holding aggressive lines through white-knuckle compressions.
RockShox, Deluxe Select Plus, Air, Trunnion Mount M8x30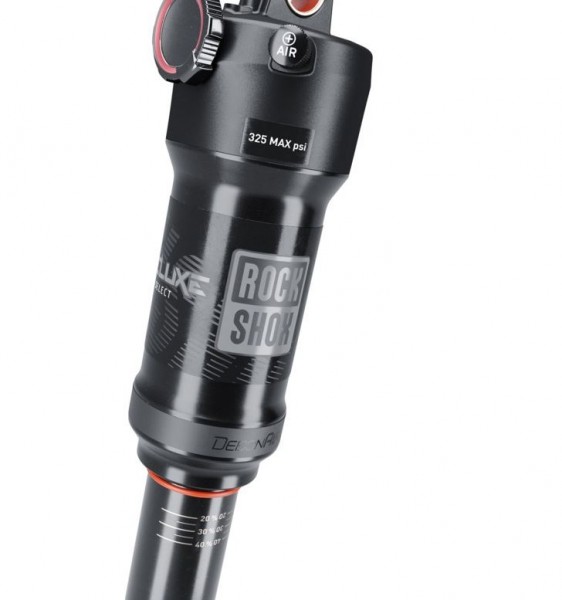 Deluxe Select delivers a lightweight package with the same proven damping performance of the entire Deluxe family. Now featuring Maxima Plush fluid for added performance and ride quality.