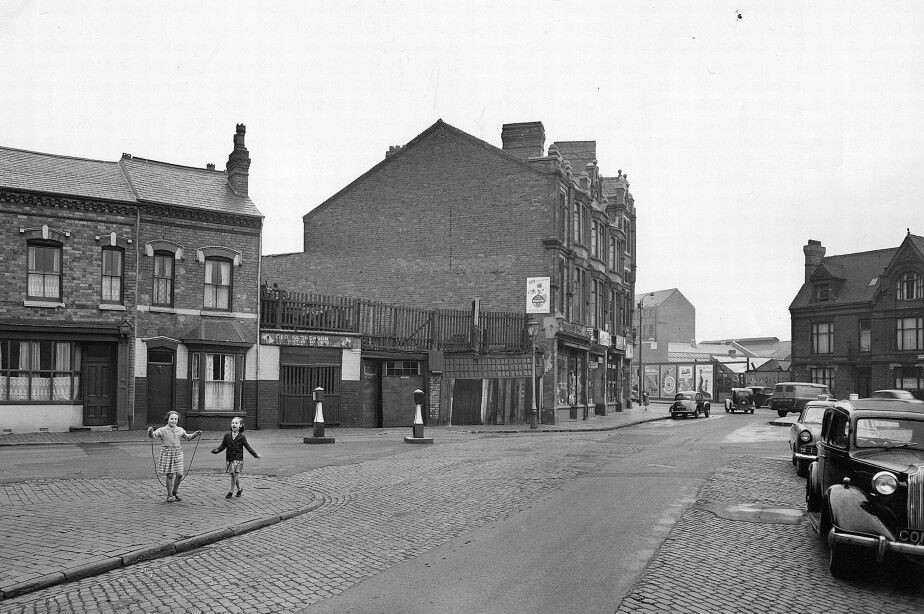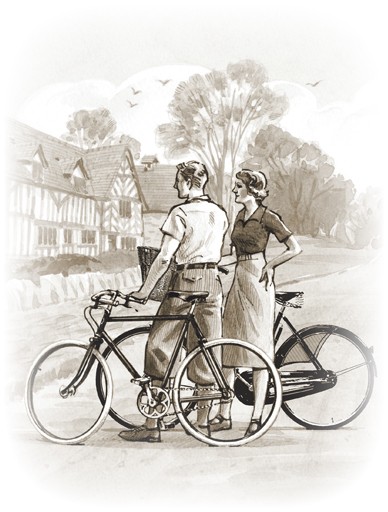 It is this British heritage that remains one of the strongest driving forces behind Pashley's operations today. We have not bowed to the pressure to shift to cheaper overseas manufacture and are to this day committed to the tradition of UK production and craftmanship. As well as being a dedicated British manufacturer, we are directly supplied and supported by almost one hundred other British companies, thereby encouraging the ongoing resurgence of industry here in the heart of England. Although the demand for our bicycles has increased considerably in recent years, we do not wish to sacrifice quality for quantity, and therefore continue to focus on a small-scale, hands-on approach to production. We employ a close-knit team of experienced craftsmen who hand-build each cycle individually, ensuring an unparalleled level of quality and longevity in a bicycle that will provide years of performance, pleasure and reliability.
Another motivating factor for the team at Pashley is an ongoing and deep dedication to the satisfaction of our customers. We are very loyal to the owners of our cycles who in turn are highly discerning, and we therefore strive for constant innovation to match the needs and desires of these customers. We always embrace feedback and suggestions, and it is this that directly led to the development of The Pashley Collection by our small but focused design team. This is a unique and growing range of accessories and attire designed to complement our bicycles and their owners, and to support British producers wherever possible. The very same design team is constantly keen to innovate on our existing ranges of cycles by combining the traditional aspects of the company with quirky and fun new designs. This can be seen in the launch of the Britannia, a traditional bicycle intended to celebrate our British identity, as well as the Tube Rider, a rather more relaxed and unique take on a cruiser-style cycle. Pashley is focused on evolution rather than revolution, and we therefore seek to innovate whilst remaining true to our valued historical identity.

It is by combining a strong British heritage, an impeccable quality of hands-on manufacture and the urge to innovate that Pashley is able to be truly unique to this day. As we say, our bicycles are 'different by design... distinctive by nature', and we hope you agree and enjoy the experience that a Pashley cycle can bring.
1920s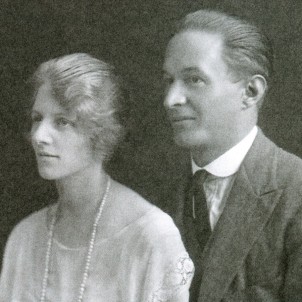 In 1926 William Rathbone 'Rath' Pashley founded 'Pashley and Barber' in New John Street West, Birmingham. Pashley and Barber declared that they were 'Manufacturers of every type of cycle' and that 'Birmingham produces the Finest Cycles, these are Birmingham's Best'. The model range included everyday roadsters, clubman's racing machines, tradesman's carrier cycles and 'the famous Pashley tandem'. 'Rath' had been apprenticed to the Austin Motor Company before the first world war and saw military service as a dispatch rider. These occupations in his early years gave him both engineering knowledge and skill, and a lifelong interest in two wheeled transport.
1930s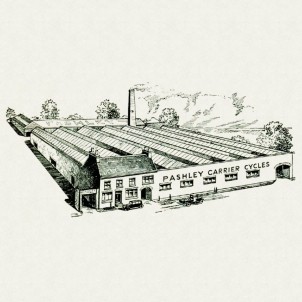 Competition in the cycle trade was very fierce and after a short while 'Rath' Pashley realised that success would come through identifying a market niche. A new company, Pashley Carrier Cycles, was formed to concentrate on building tough carrier cycles which were designed to withstand the abuse thrown at them by errand boys. In 1936 the company was incorporated as W. R. Pashley Ltd. and moved to a spacious new factory (over 30,000 square feet) in Chester Street, Aston. As prosperity returned after the depression the company increasingly focused on delivery and vending tricycles - for dairy products, ice cream and general deliveries. In the 1930s Pashley made almost every single part of their cycles in their own factory - for the frames, only the tubing and lugs were bought in. Frame building, brakes, wheels, sheet metal work, polishing and enamelling were all done in-house.
1940s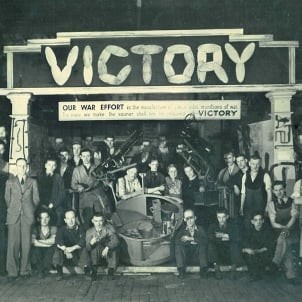 During the Second World War, Pashley, like many other engineering firms, turned some its production capacity over to aid the war effort. Pashley's multi-disciplinary manufacturing capability proved to be of considerable value to the country, with the company producing military equipment - such as Browning machine gun mounts - as well as coach-building ambulances. Needless to say, the Pashley delivery bicycles and tricycles in service saw more use than ever, due to wartime restrictions on materials and fuel. Following the cessation of hostilities in 1945, demand for replacements was high and Pashley made as many cycles as steel supplies allowed.
1950s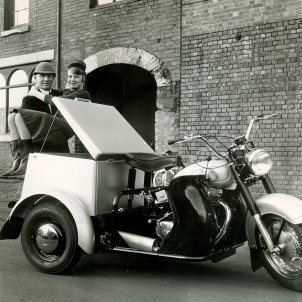 In the years following the war carrier cycles were still in high demand but it was the continuation of the supply of larger tricycles, and the infant development of the motor car for the mass market that received most of Pashley's attention. Having made motor rickshaws in the late 1940s, Pashley started the manufacture of Brockhouse Indian Motor Tricycles in 1950 - J. Brockhouse and Co. of Birmingham having acquired the Indian Motorcycle Company of Massachusetts and sub-contracted the manufacture to Pashley. These had a conventional 'two wheels at the back' tricycle layout, similar to the Pashley Pelican motorised rickshaw (shown right) - with seats for up to four passengers - and the driver.
1960s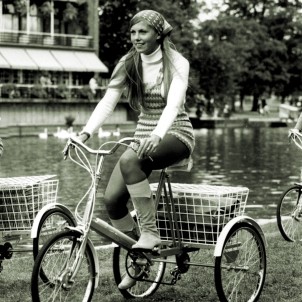 The 1960s was a pivotal era for Pashley. Rath's son, Dick, took control of the company on his father's retirement. Dick had recently moved to Stratford-upon-Avon, and took the bold decision to move the company from Aston to brand new premises on Masons Road, Stratford. With the advent of small wheel bicycles, Dick Pashley developed a simple 'shopping' tricycle, now known as the Pashley Picador. Many thousands of these have been sold since, users benefitting from the stability and low step-through frame. Its all-welded construction was very unusual for the cycle industry at the time, and many years were to pass before other manufacturers adopted this method. A similar two wheeled shopping bicycle, the Piccolo, was also manufactured.
1970s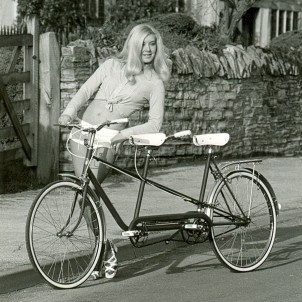 Pashley tandems made a re-appearance in the late 1970s with the introduction of the Tourmaster. These were hand-built along more simple lines than conventional tandems, and, like the Picador, used lugless construction - as a result they were versatile and inexpensive and very popular. Another notable event of the 1970s was the UK postal service, the Royal Mail, contracting Pashley to build postal delivery bicycles for them. This was the start of a relationship spanning over forty years, with the Royal Mail, at one point, operating the largest bicycle fleet in the western world - all hand-built by Pashley.
1980s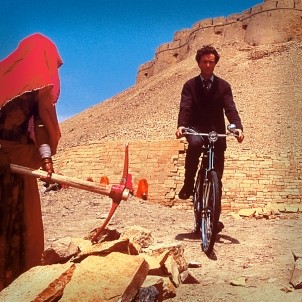 As traditional roadster bicycles were being removed from the ranges of other British manufacturers, Pashley decided to move focus on its classic roadsters to the original 1920s design. For many years versions of these saw service in large numbers in developing countries under the patronage of UNICEF. These classic bicycles remain true to their roots in design and manufacture and are still in high demand in home and export markets. In 1984 Pashley launched what was to be the last 'All British' bicycle - the Patriot. This was a conventional sports light roadster design with all components sourced from the UK.
1990s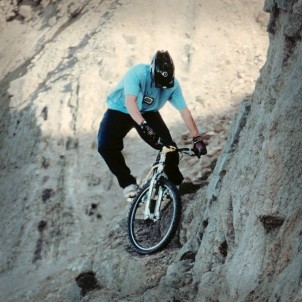 For much of the 1990s, Pashley were producing one, two and three-wheeled classic and contemporary cycles. Unicycles were an interesting side-line for the company with models including the UMX (BMX type) and the Muni (Mountain Unicycle), surprisingly successful in off-road cycle racing events. 'Muni' became a generic term thereafter in unicycling circles. During 1998, the 'TVSeries' range was introduced. There are times when a radical departure from tradition is justifiable, and the TVSeries was just that. With so many young, enthusiastic riders at Pashley, it found an outlet for their talents and energies. A range of Trials and Trails frames was the result. All were designed to handle extreme riding conditions and configured for optimum performance and agility. Team riders included brothers Matt & Eddie Tongue, Tim Stedman, Kye & Toby Forte and Dylan Clayton.
2000s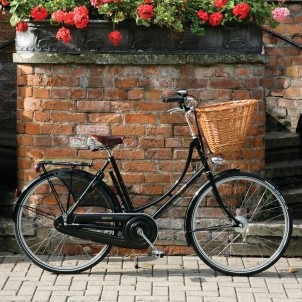 In recent years, with growing interest in British-made bicycles, Pashley has seen strong demand for its iconic Classic models, particularly the ladies 'Princess' traditional looped framed bicycle, with wicker basket and Brooks leather saddle and the gents 'Roadster' with its regal riding position atop 28" wheels. Pashley has continued to evolve these time-served designs and in 2007 - having taken inspiration from their old '30s catalogue - persuaded Reynolds to re-introduce its '531' tubing which was then employed firstly in the 'GUV'NOR' model and latterly the 'Clubman' range of urban and leisure/touring bikes.
2010s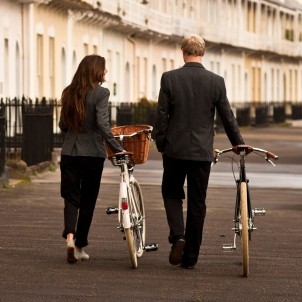 Pashley continue to innovate and develop new product for their customers using their wealth of experience built up over the last 90 years. More recently, this has included a unique range of Pashley accessories and attire - predominately also hand-crafted in the UK - for customers and their Pashleys. Pashley continue to hand-craft British cycles at their factory in Stratford-upon-Avon, in the heart of England, for both consumers and businesses around the world.