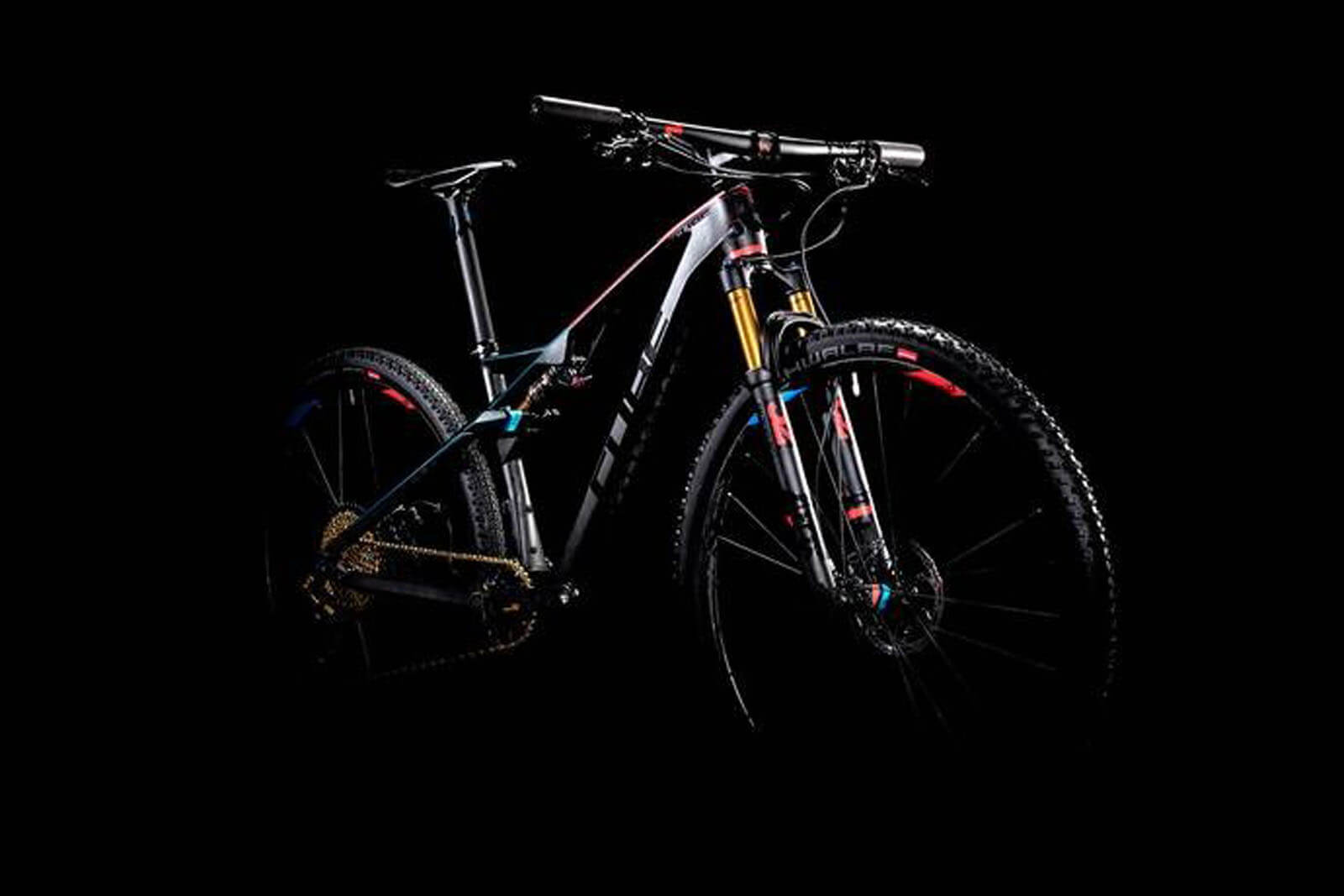 Frame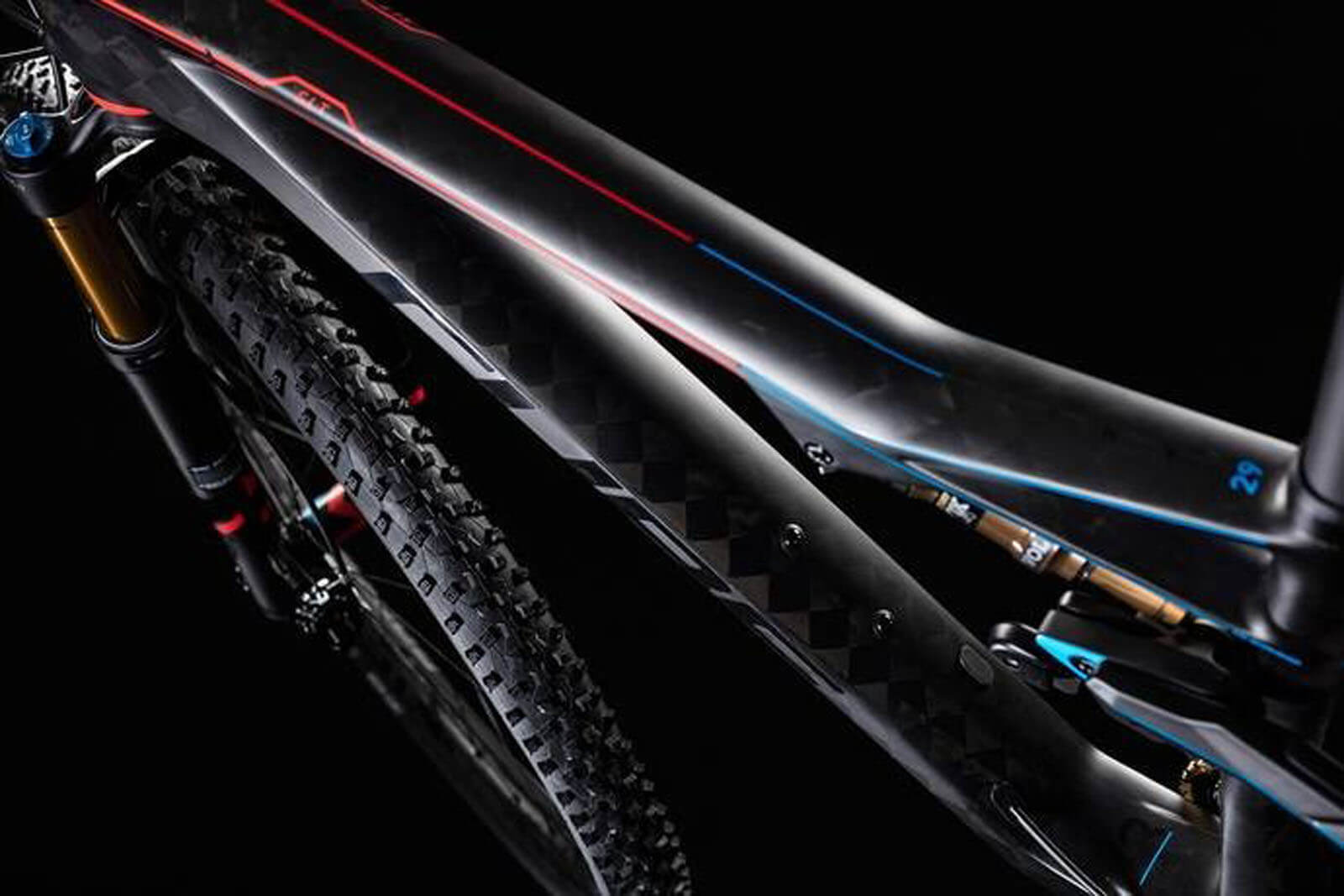 Proving that you should never judge a book by its cover, the stereo 120 SLT's understated looks disguise a wild side. By Combining a superlight carbon mainframe with an aluminium rear end and peerless components we have created an extraordinary lightweight machine capable of taking on anything you care to throw at it - truly a wolf in sheeps clothing!
Press Fit BB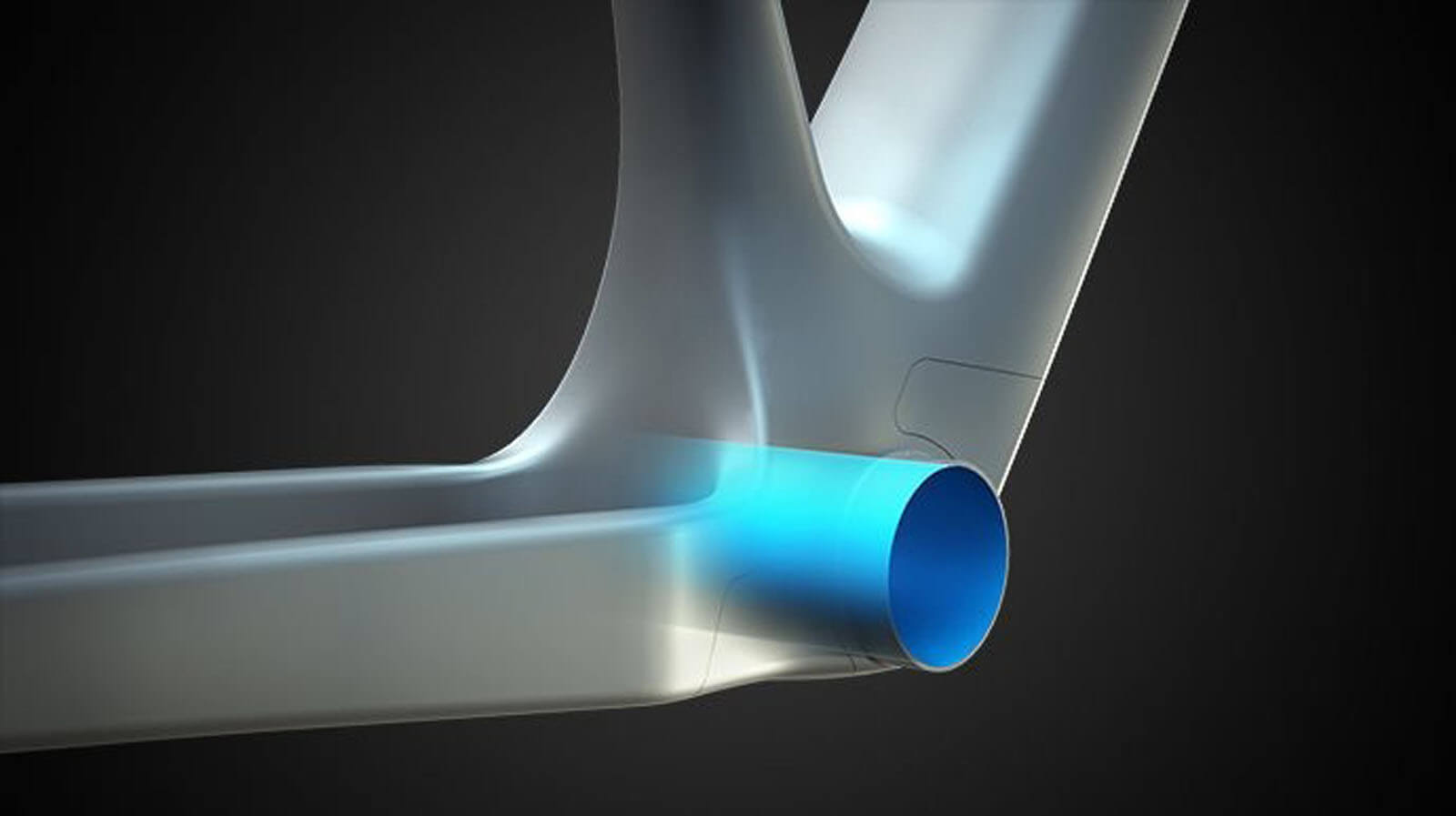 With Press Fit bearings, the bottom bracket bearings are pressed directly into the frame and not screwed in as usual. This gives a wider bottom bracket shell and allows us to build a wider down tube and more broadly-spaced chainstays. Every millimetre of additional width gives a significant improvement in lateral stiffness.
FOX Customized Setup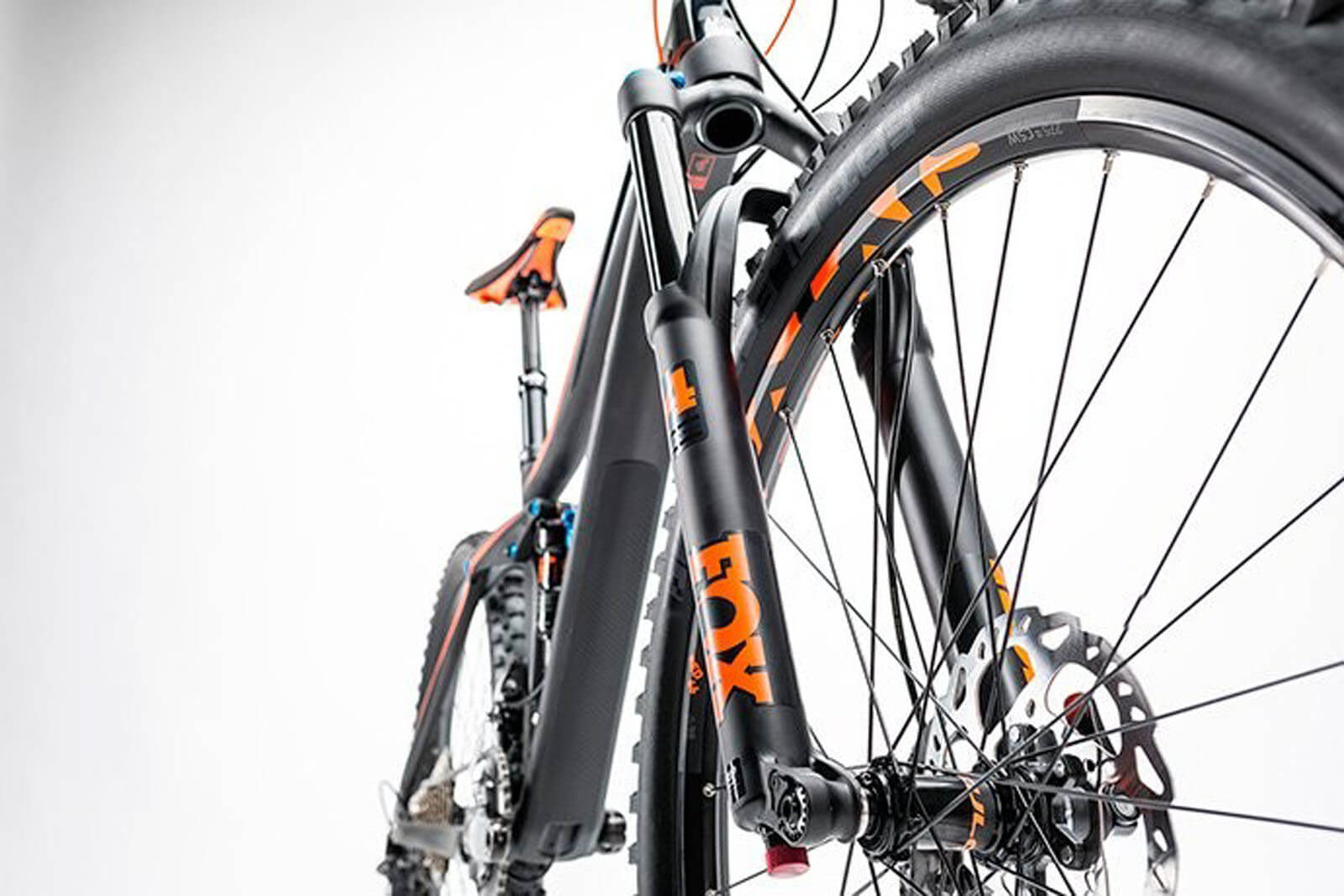 Sophisticated suspension kinematics are only able to work correctly if the associated shock is properly tuned. We researched and found a specific shock setup in cooperation with Fox Racing Shox, using extensive testing for almost every CUBE full-suspension model.
Agile Ride Geometry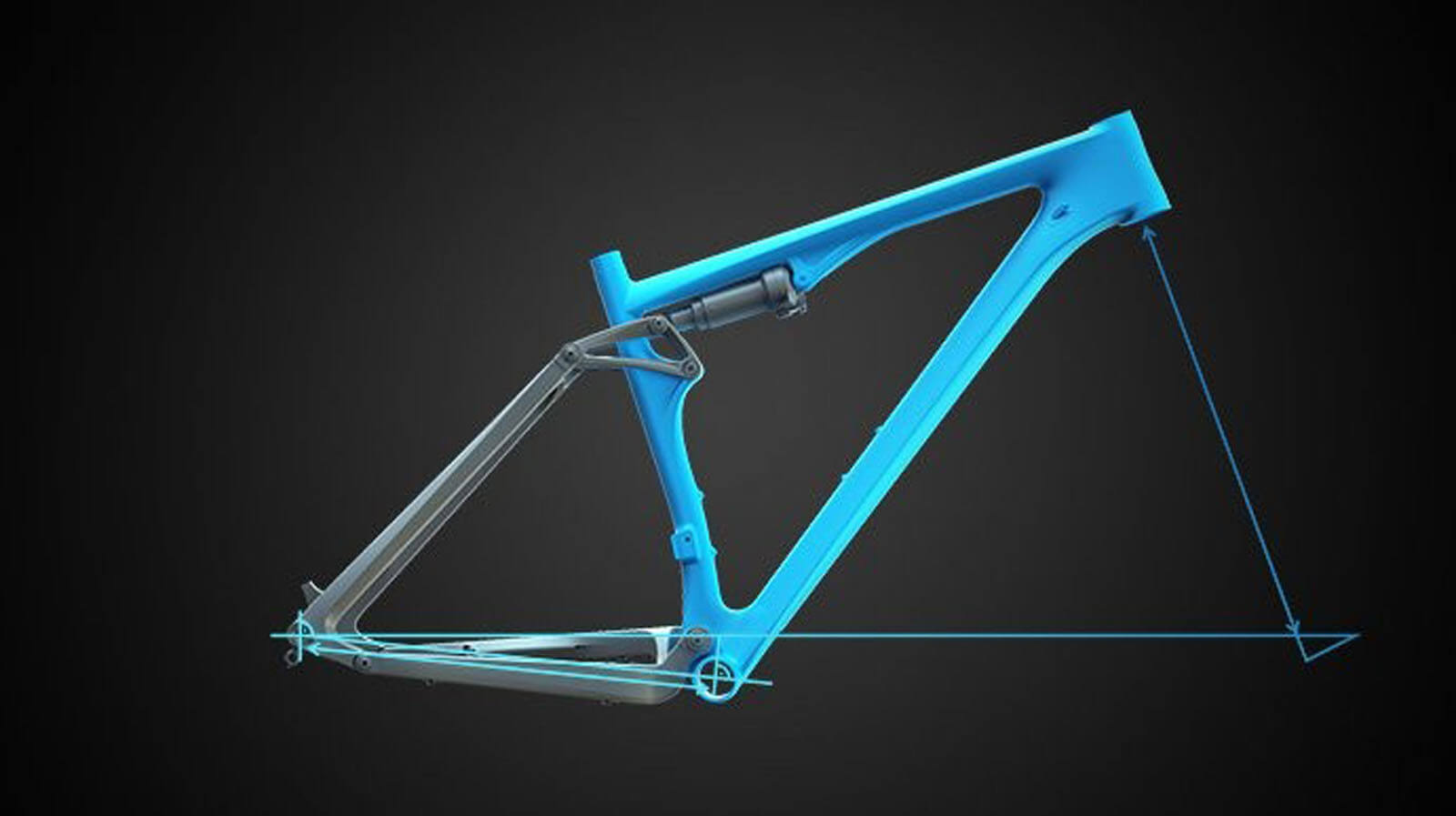 We ran innumerable tests to develop the Agile Ride Geometry in our series of big wheel bikes. We also added the 27.5in wheel size to the very well received portfolio. Three important details lead to the very agile character. Increased fork offsets let us achieve the same trail as our 26in bikes without having to steepen the head angle, thus maintaining generous toe clearance to the front wheel. Secondly we shortened the chain stays without compromising the seat angle. We invented a patented construction to mount the front derailleur to give us more tyre clearance while keeping a conventional seat angle, leading to a perfect riding position for every rider size. Last but not least we kept the BB height the same as on our 26in bikes. These measures lead to a natural riding position. Every mountain biker will feel immediately at home on a CUBE 29er or 27.5.