Cube Stereo Hybrid 160 Action Team 2018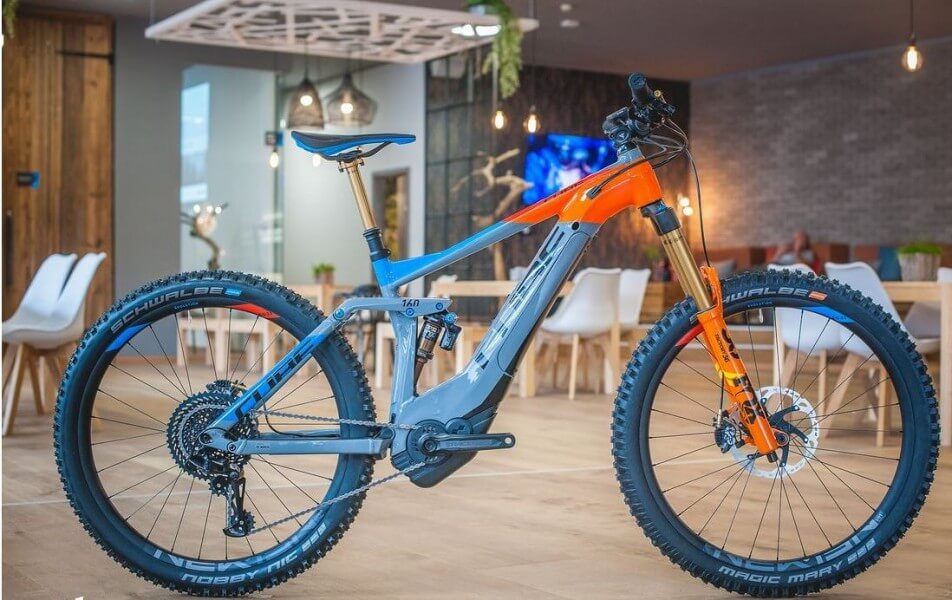 The 2018 Cube stereo 160 Action Team has had a complete new face lift with modern geometry, fully integrated battery design and a really cool colour scheme to match. It's long wheelbase, decent reach, a more progressive suspension design, top end Fox suspension, Schwalbe's top end really grippy tyres and probably one of the best paint jobs ive seen. The Fox 36 forks have 170 mm of travel with 160 mm out back; more than enough to ride any trail very quickly.
Cube Stereo 140 hybrid 2018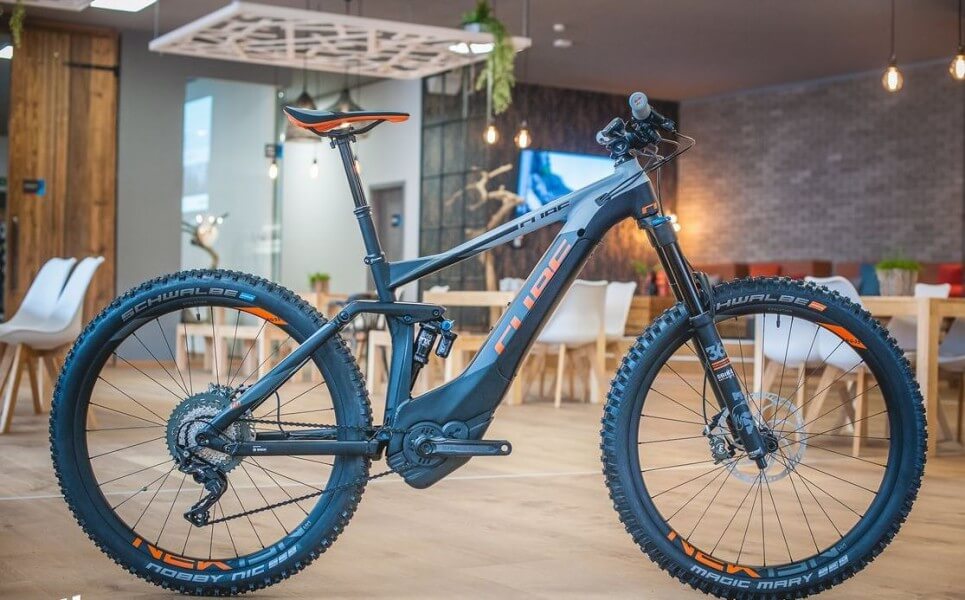 The Hybrid 140 frame will remain unchanged in terms of fit and geometry. However, the finishing kit and changed and some of the models have the new bosch fully integrated battery.
Cube is releasing 6 different models, one of which particularly caught our attention. The Stereo Hybrid 140 TM 500 27.5. This eMTB has a great spec and its suspension should make for an agile and playful trailbike. The bike looks amazing with this high quality paint job. There are no plus tires to be found here, just accurate and precise good quailty 2.6" Schwalbe tires.
The Cube stereo 120 Hybrid 2018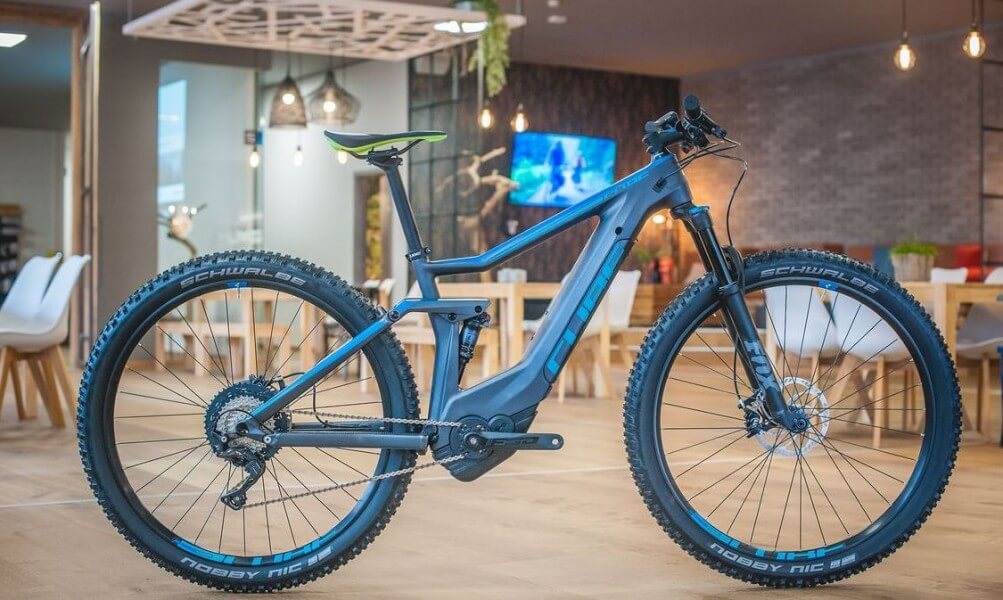 Cube have nine different models in this range. The bikes have 120 mm of travel and the geometry has been updated to be more comfortable. The longer headtube encourages a more comfortable and upright riding position which should find favour with a number of riders. All these models come with a fixed seatpost which can upgraded with the optional Cube dropper post.
Cube Elite Hybrid C:62 full carbon E-Bike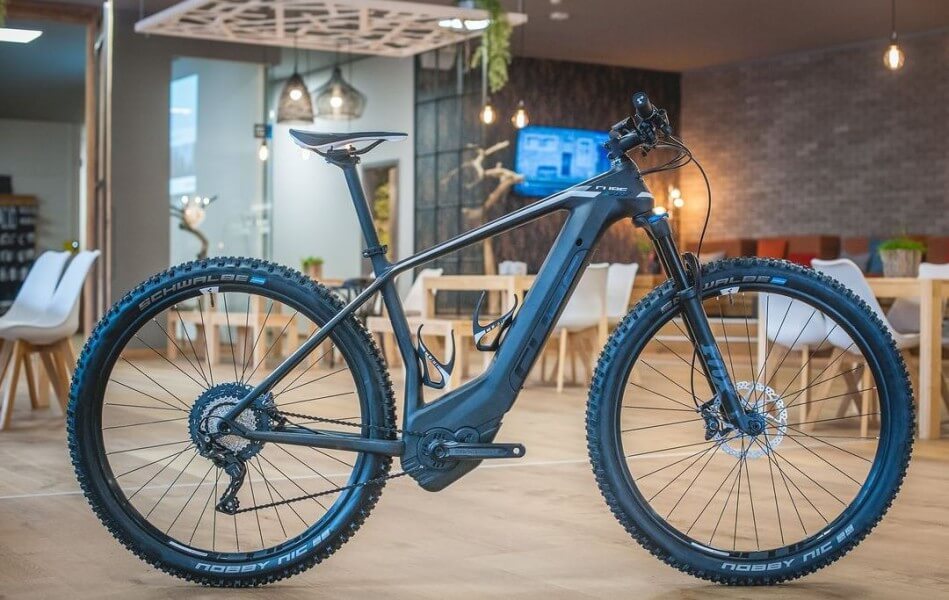 This is Cube's flagship model with a full Carbon frame and modern geometry for 2018. It even has an enclosed battery to match. This E-Bike race machine is probably one of the lightest electric bikes around.
Cube Reaction Hybrid HPA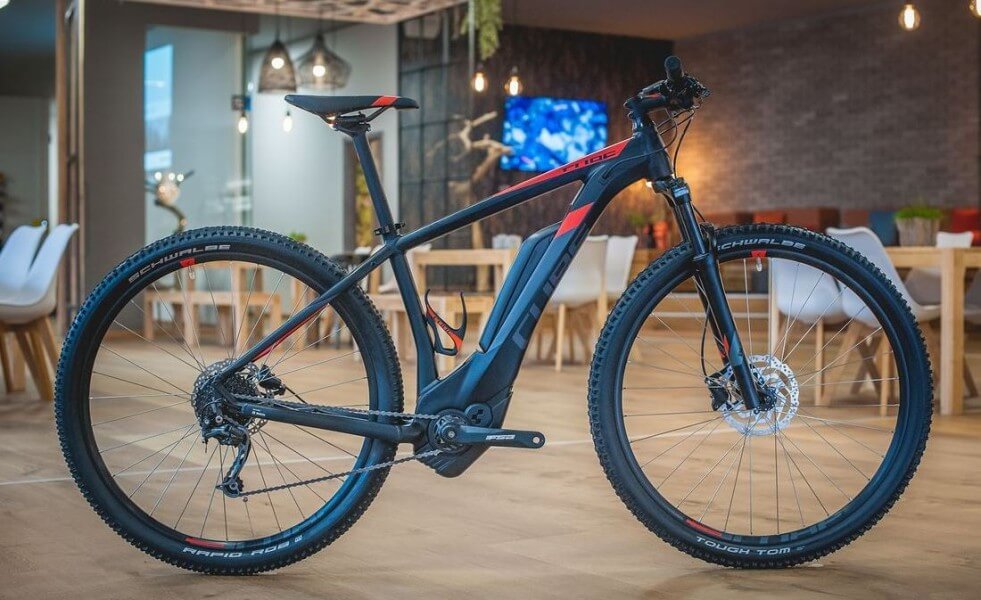 The Cube reaction HPA has been one of the most successful selling E-Bikes of all time. For 2018 they have upgraded the frame and have made the battery look a lot neater. Prices start from just over 2K with everything you need like the 500w battery and the Bosch CX Motor. The specification on even the entry level reaction is way ahead of the competition.
Cube acid Hybrid E-Bike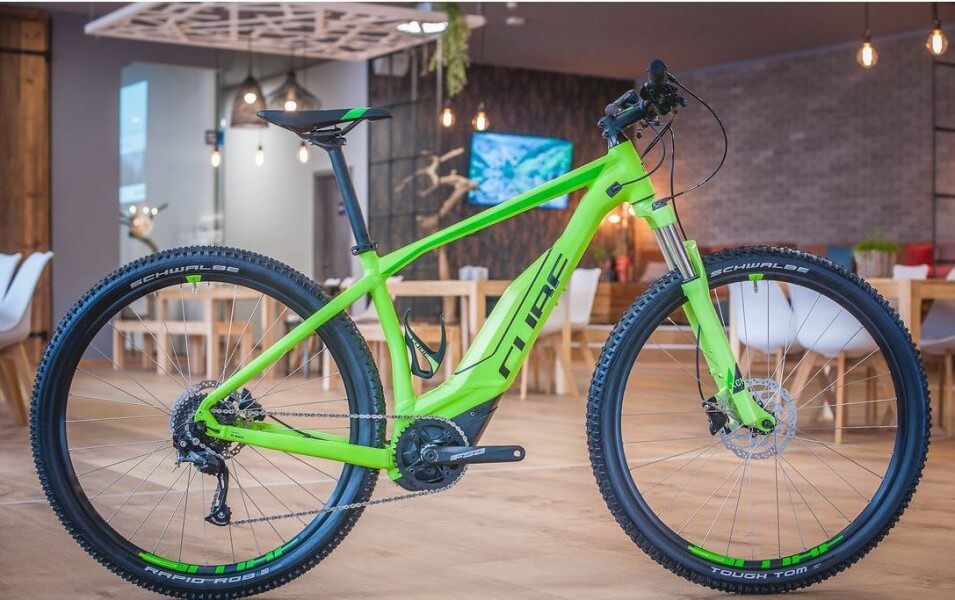 This entry level Cube E-Bike for next year is going to be the most popular electric bike on the planet. This bike has the new Bosch Active plus motor 29er wheels and even ielts for mudguards and a Rack all for an incredible price of £1799.00
Cube Agree Hybrid C:62 Disc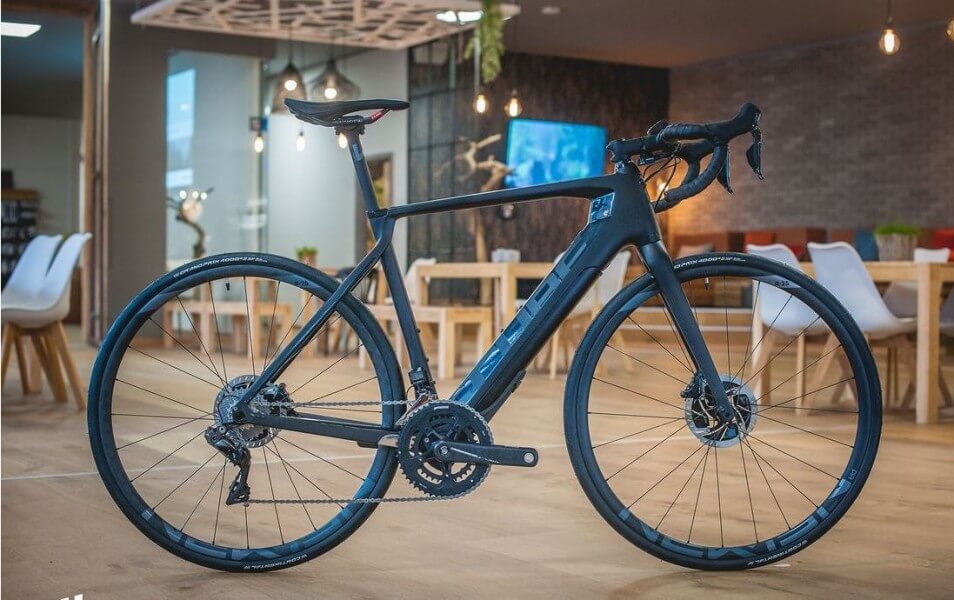 Cube's new carbon E-Bike will be popular than ever. Cube are presenting a completely new bike in the range with the Agree Hybrid C:62 Disc eRoadbike. The bike is based on a carbon frame with traditional road-bike handling. The bike is powered by a Fazua motor, a unique concept on the market. With this minimal motor you have the option to remove the electrical components completely for unpowered riding. The motor has no resistance above 25 km/h and is remarkably lightweight. The complete bike weighs a paltry 13 kg and as a result handles like you would expect a normal bike to.