A Utility Bike Designed to Fit Your Life.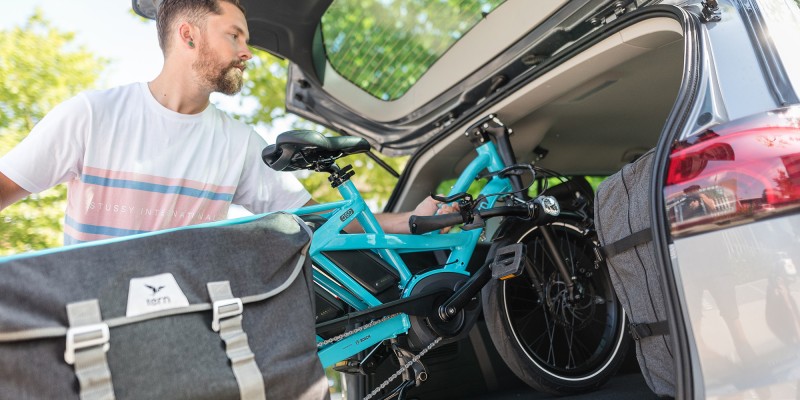 Despite everything it can haul, the GSD is actually the same length as a regular bike, so it fits anywhere a standard bike can. But there are lots of places a standard bike doesn't fit. That's why we designed it to pack down to 1/3rd its volume in only 10 seconds. That means you can store your utility bike in your urban apartment, fit it in the elevator, or stash it in a train for weekend getaways.
- Gear of the Year, Bicycling Magazine

- Gear of the Year, Bicycling Magazine
Carries the Family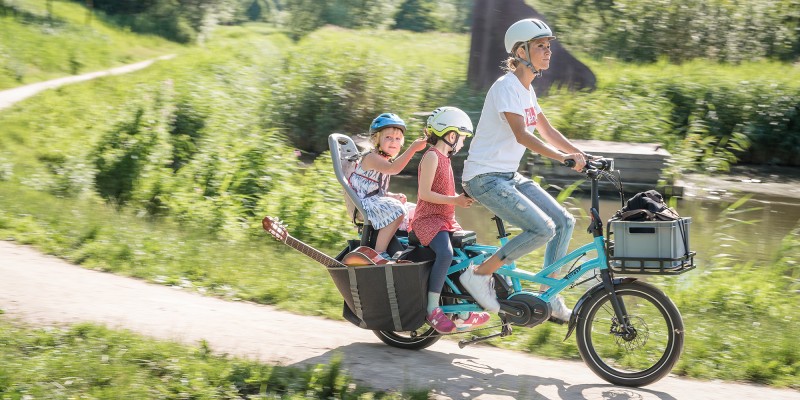 With room for up to two Thule Yepp Maxi child seats, plus grocery space to spare, the GSD lets you ditch the minivan. The low step-thru frame makes getting on and off much safer, and with an extra low center of gravity, the GSD is stable and steady.
Fits the Whole Family Too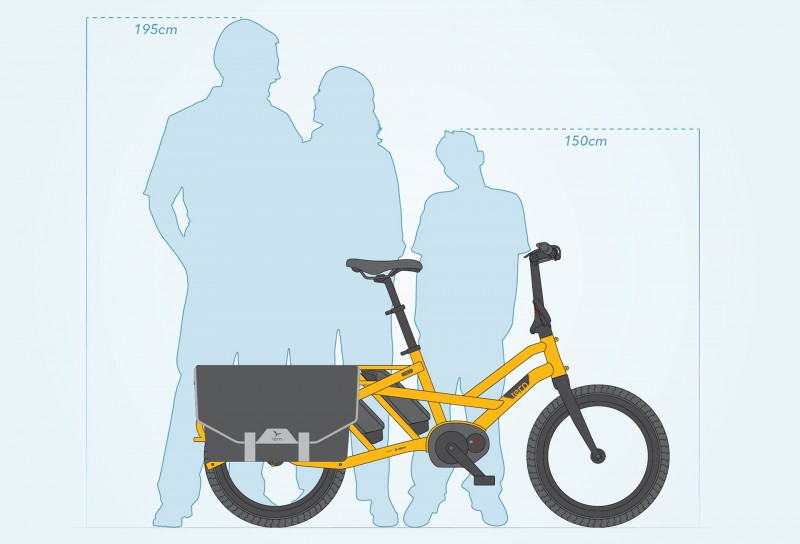 Minivans don't come in S, M, L & XL to fit the driver, so why do bicycles? The GSD is designed to be shared by a family. It adjusts to fit mom, dad or the kids—any rider from 150 – 195 cm. Best of all, thanks to Tern's adjustable stem, and compact geometry, adjusting the bike only takes seconds.
Carry More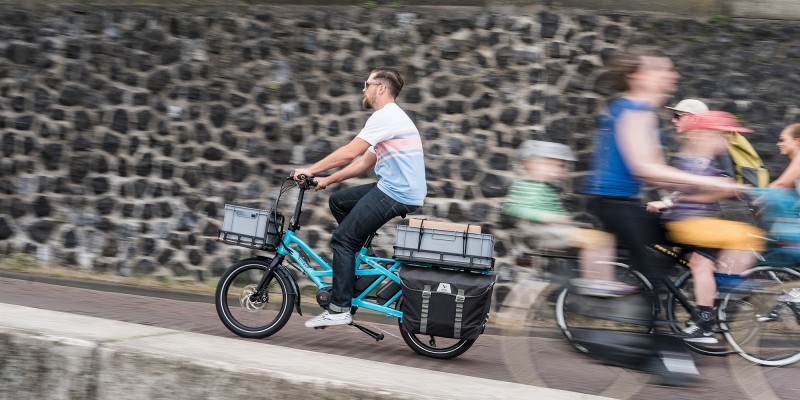 Despite its city-bike footprint, the GSD boasts cargo-bike capacity, with a maximum gross vehicle weight of 200 kg (440 lb). Build it up with Cargo Hold Panniers and the Shortbed and Transporteur racks, to carry industrial strength Eurocrates, a week of groceries or a family picnic plus the kitchen sink.
PRODUCT REVIEWS