Clem "Shovel" Stawicki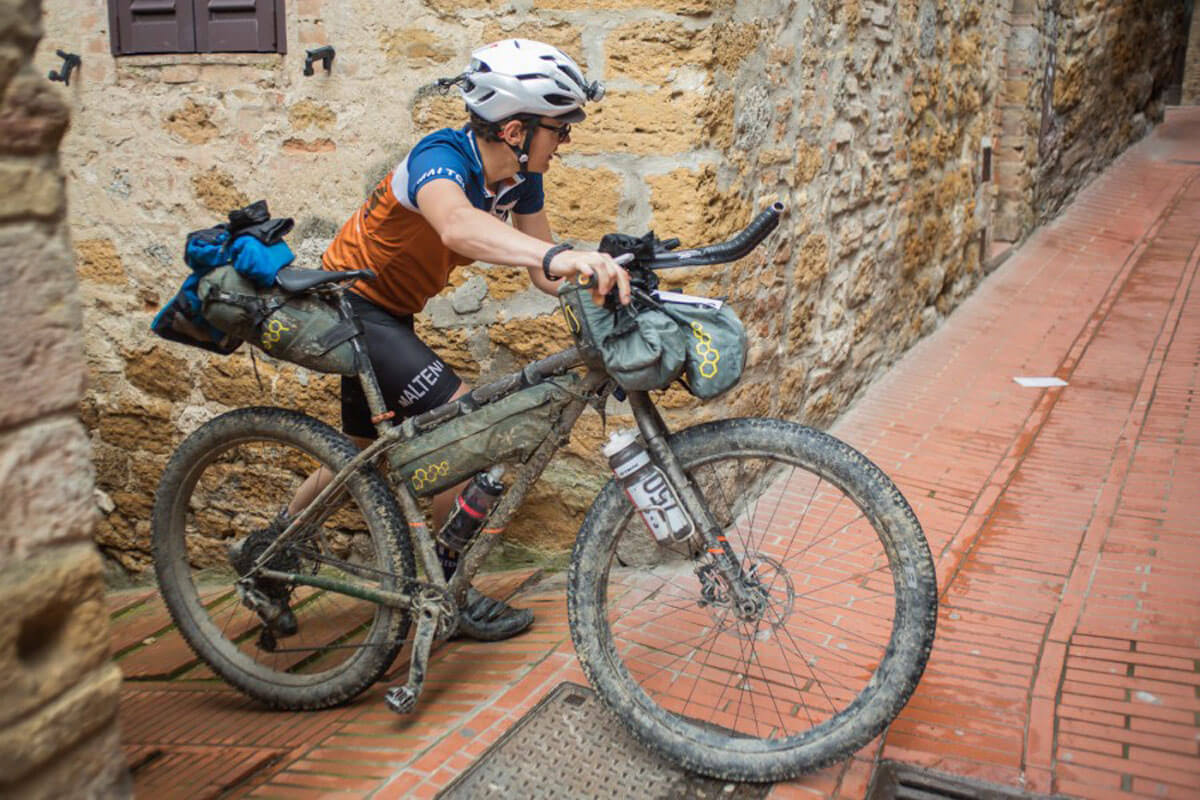 We met Clem Shovel first at the European Singlespeed CX Championships in Mons-en-Pévèle back in 2015, not far from his home in Lille, northern France. A region which has been cycling-enthusiastic for decades, with having famous races like "Paris-Roubaix", "Tour de Flanders" or even the "Tour de France" passing by every now and then.

The moment we met him he told us about his plans to ride the "Transcontinental Race", the starting point for our collaboration as we were just about to develop our Audax long-distance road bike and were happy to get feedback and advice of an experienced rider willing to switch his gear for ours. Since then Clem is part of the family, and riding a lot of long distance rides and races for us on different bikes since then, such as the "Tuscany Trail", the "Highland Trail 550" or the "French Divide" , the "Malteni Gravel Bootleggers" to name only a few - but still not missing his favourite rather compact cross races like the "3peaks" in Yorkshire, UK, the "Gogo Hellcross" or each Singlespeed CX European Championships. Riding keeps Clem always busy in-between his part-time job as a bicycle mechanician and full-time dedication to his family.
Stefan 'FISH' Vis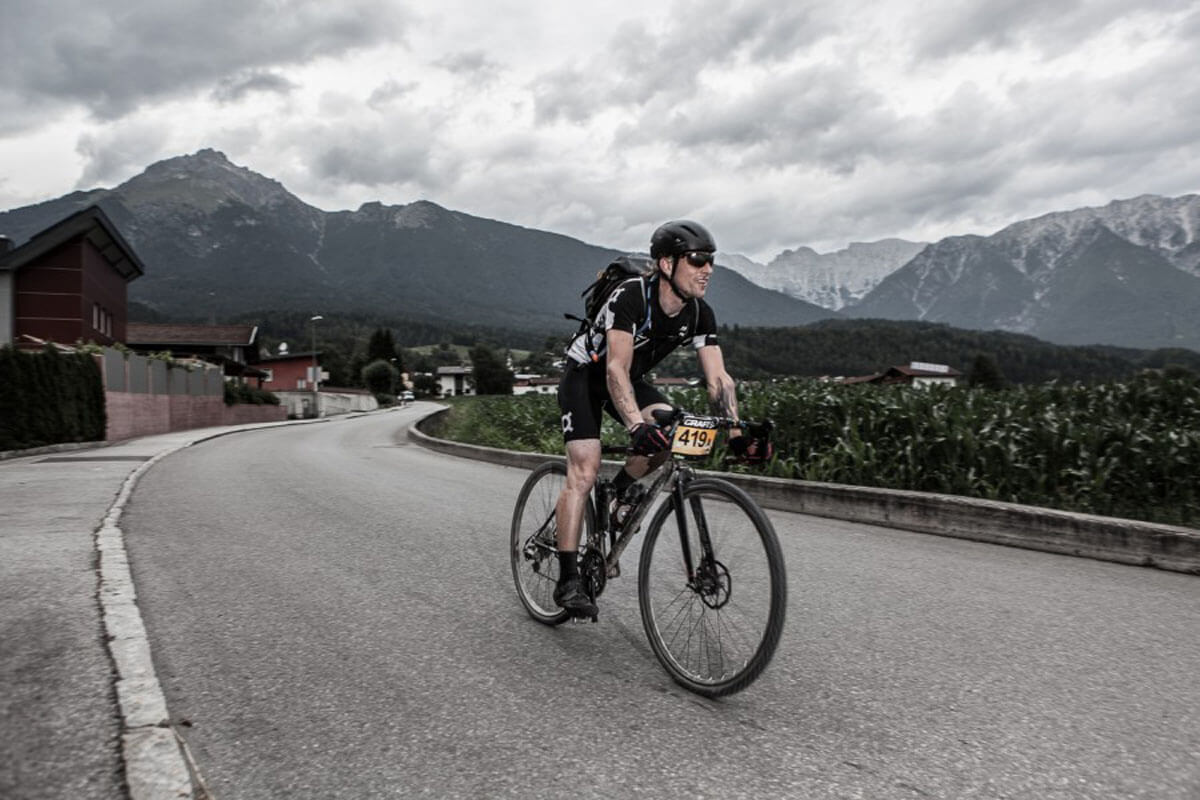 It is through cycling that Stefan Vis got the nick name 'Fish', whilst working the two-way radio as a bike messenger, but for Fish his love of bikes started much earlier. As a child he took the heavy green mountain bike his parents had got him as a School commuter off-road on local dirt tours with his dad, uncle and friends. From here Fish began taking riding indoors and onto the velodrome, starting in 1992 Fish started riding competitively and in 1993 became Dutch road Champion in the 14 year old category. This success gained Fish a position in the Dutch track team, and riding through to 1997 he was allowed to race Elite sprint and Keirin races with some of the biggest names at the time, most notably east German Michaël Hübner.

After 1998, Fish found his way into work as a bike messenger, and traveled to Toronto for the Alley Cat's Scramble (the original bikemessenger races) on Helloween and for the first time a Figure 8 velodrome called the Human Powered Rollercoaster or HPR. Here Fish met people who became good friends, people who have put the bikemessengers and track bike riding on the map before, before the boom that followed in 2006. Fish continued working as a bike messenger in Toronto, New York, Copenhagen, Amsterdam, Rotterdam and Berlin. When not riding bikes, Fish knows how to work on them too. Doubling up as a bike mechanic for many years and well known for fixed gear builds and early 2000's chopper bicycle moderation.

In 2011, Fish found his way back into racing with the emerging Red Hook Crits. Racing in virtually every race and for a long time being the most frequent runner up. Eventually, Fish topped the podium in 2014 at the race in Barcelona, earning him a place fixed gear racings hall of fame. More recently Fish has ridden a greatly divers range of events, from single speed cyclocross, endurance road races and of course fixed gear too. To date Fish's favourite fixed gear race has been the Fixed 42 in Berlin. Fish recalls this race as "the course is basically a 42 km long messenger race but without checkpoints and in a peloton at top speeds, it's what real fixed gear racers of all sorts love. The sprint towards Brandenburger Tor is just something else!"
Joachim Rosenlund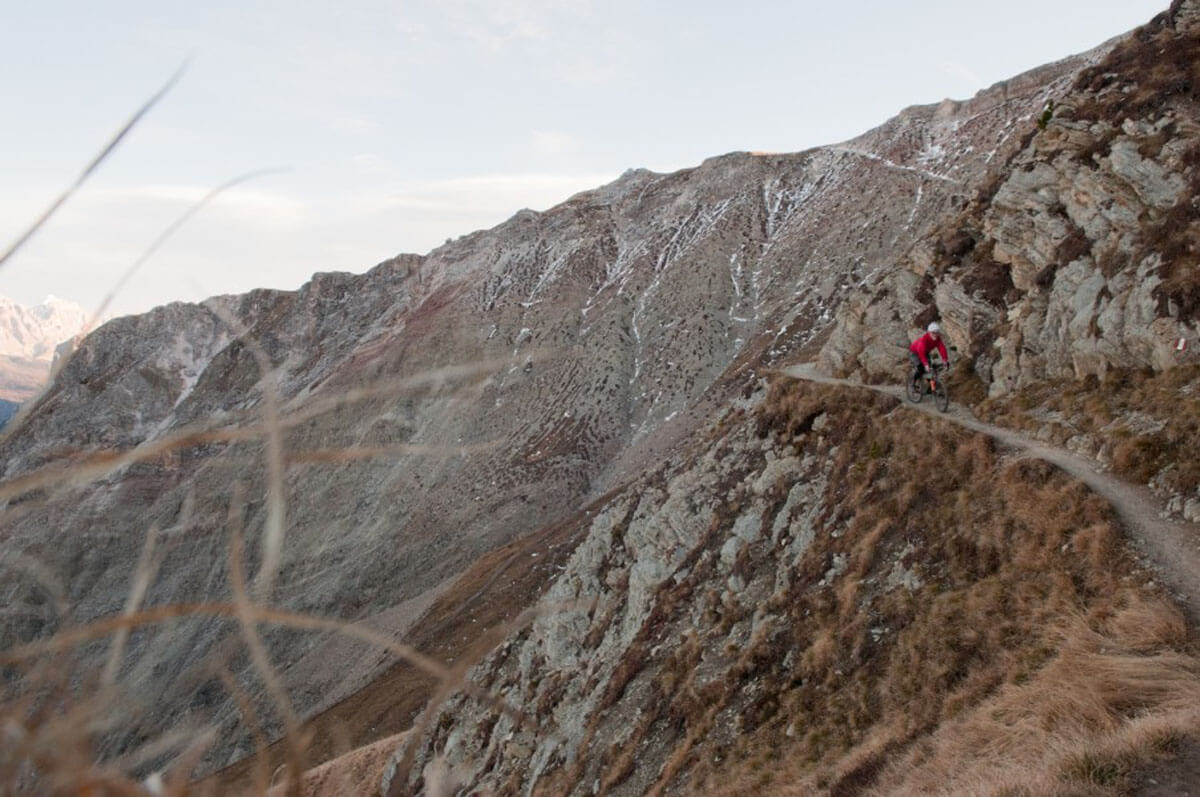 Joachim Rosenlund, born sometime during the 70s in Oslo, Norway has been a passionated Skateboarder for years, before a broken hip in 3 places forced him into a recovery period. It was during this time that he discovered cycling as the perfect form of rehabilitation. Soon therapy turned into fun and Joachim got fully addicted. We first got to know Joachim as he crossed paths with Marc during his "A Journey Beyond" in the middle of Armenia. Joachim kept Marc company for weeks some weeks, got in touch with us after and brought us beautiful photos from their tremendous trip to Iran.

Meanwhile based with his family in Berlin, his daily and extensive commuting to work constitutes his training. In-between his employment as a social worker Joachim Rosenlund grabs every chance for riding exceptional routes and events, mostly in the sphere of Bikepacking overnighters and long distance rides. He took one of his Hook fleet for example on the "Tuscany Trail" in Italy, the "Torino - Nice Rally" through the Alpes, the "Candy Graveler" crossing Germany and the Scottish "Highland Trail 550" - to name only a recent few of a steady driven cyclist's life.
Marc Maurer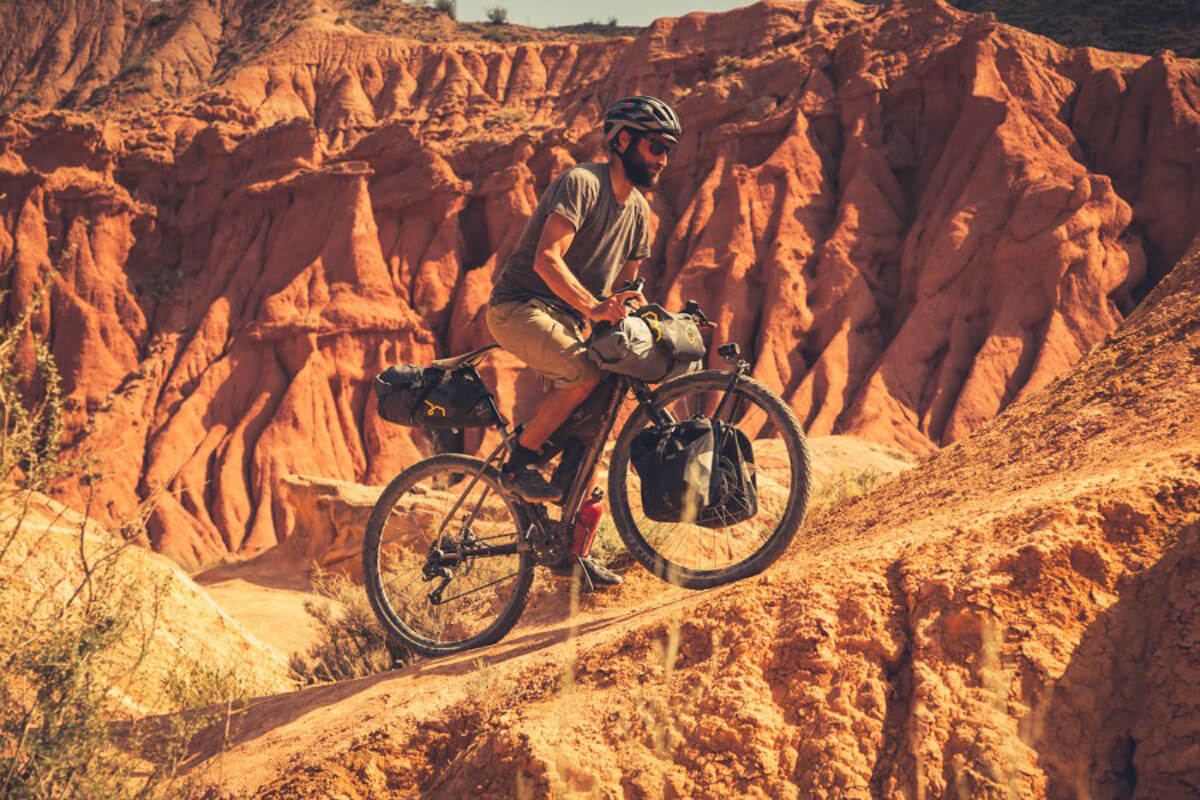 Marc Maurer is our neighbour and a like-minded friend sharing the same passion, but Marc has turned his dreams into reality by riding his bike to far off lands. Born 81 and grown up in the southern part of Germany we met him first after he moving to Cologne to start his studies in Geography and Asian Science, which brought him and his backpack to Indo-Chinese region on more than one occasion. At a certain point he intended to combine his two passions - travelling and cycling - and cycled from his hometown Cologne to Istanbul.

Obviously such an experience that he elected to ride back home, rather than taking the return flight. When thinking of where to cycle on his second trip an intention was born: he started where he stopped the last time, the idea of "A Journey Beyond", this time starting in from Istanbul heading to Tehran.

Leaving his studies for some hand-on work as an exhibition builder he almost started planning the next trip as soon as he returned home. With intermediate smaller journeys here and there (as for example "Land End to John O Goats" and such) he continued his "A Journey Beyond" project and reached Kyrgyzstan. So who know's where the next journey will end, but ultimately Marc wants to combine these adventures to eventually make it once round the world.

But since Marc's approach to travel by bike is not based on any performance pressure and rather on meeting people and experiencing countrysides no one would ever blame him in case he'd skip a region for a reason or would cycle an area twice if it's in his deepest interest. As long as he enjoys we will be enjoying his reports, photos and videos shot along the way. For now we will wait with baited breath as to the next journey, starting in Kyrgyzstan, but ending where, we'll have to wait and see.
Gaëlle Bojko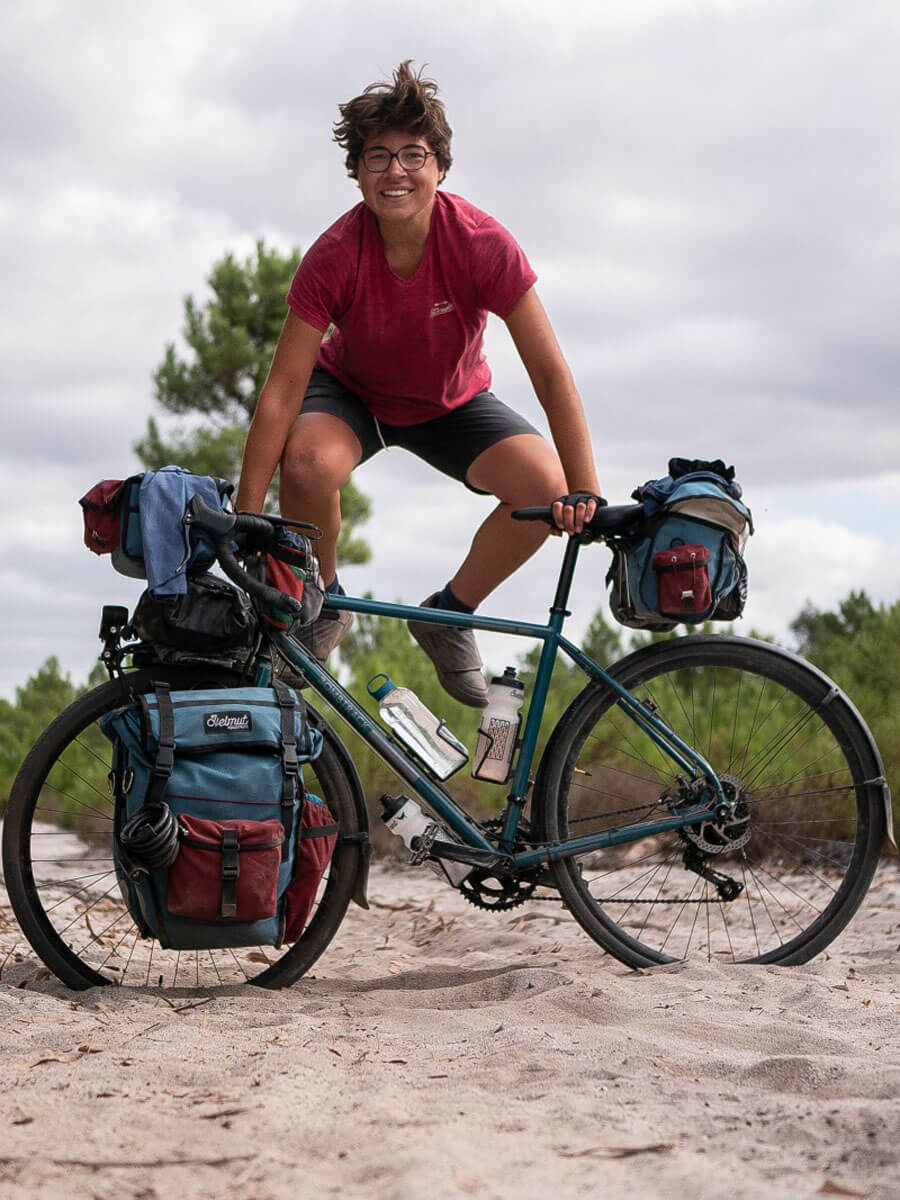 Home Town: I was born in 1997, in a tiny village near Chartres, north-central France. But I spent my childhood in Italy before eventually coming back to France and settling near Le Mans. I now study in Nantes.

What got you into cycling: I couldn't say, I always enjoyed cycling. I spent my childhood on my bicycle. Either trying out stupid tricks and ending up hurting myself. Or 'racing' with my dad and pedalling as fast as I could to catch him up on our weekend rides. I lived in Italy for a few years, where it was nice and flat, then we moved back to France when I was 10. It suddenly became hilly and I spent hours exploring the countryside with my cousin, riding some stony and muddy trails, climbing the hills as fast as we could, and getting lost. I eventually managed to convince my father to let me ride alone and took every excuse to get on the bike. For mother's day when I was 11 I remember cycling from the florist to my house - which is a few kilometres away - with a tree strapped to the back of my bike. My sister was cycling a few metres behind in case it would fall.

More recently I studied for one year in Paris where I barely ever cycled, but thankfully Nantes is a very bike-friendly city so now I ride every single day.

What's your day job, and how do you balance that with riding: I'm studying architecture. I cycle everyday to uni and ride around Nantes when I have time, either on my own or with friends. I also ride with a group of cyclists on Wednesday evenings, which I enjoy very much as I'm generally the only woman and have to push myself hard to follow them. There's no better feeling than ending a day exhausted, without any power left in the legs, mud everywhere and a huge smile on your face.
Gosse van der Meer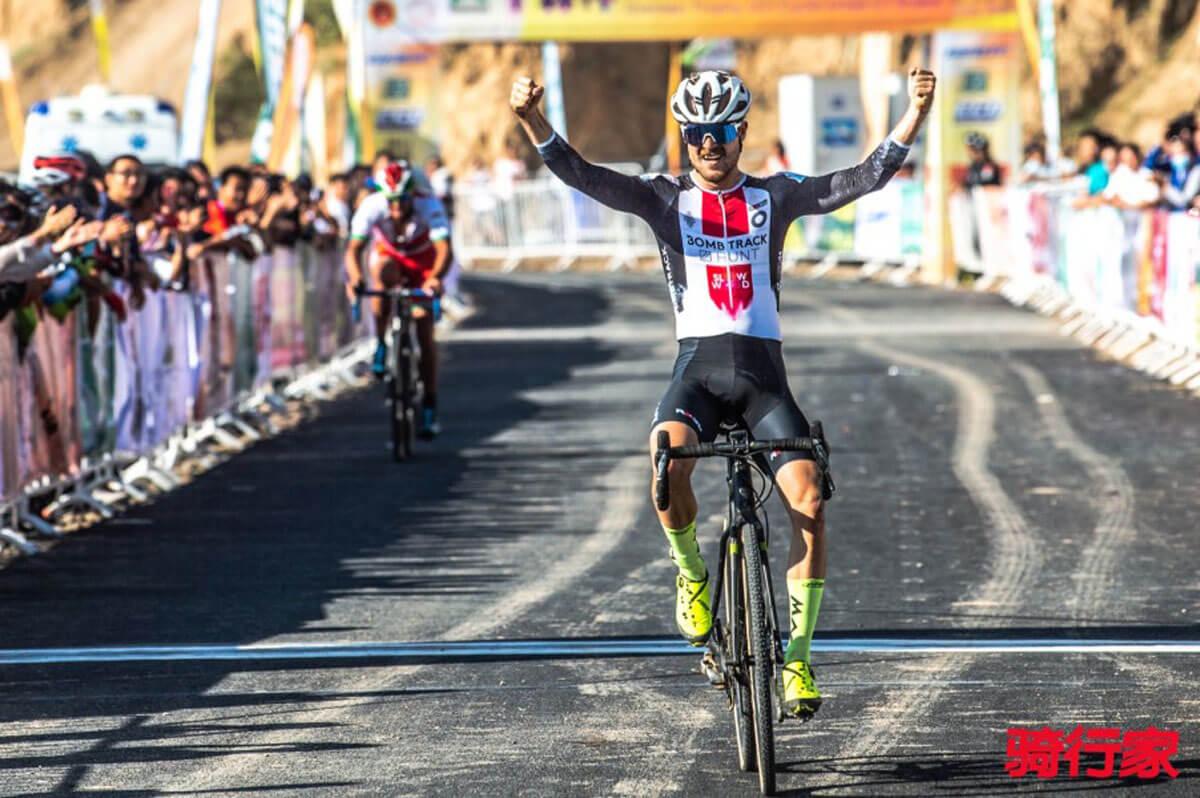 I am born in a really small hidden village in the province of Friesland. We speak our own languge but this region has brought some good cyclist! Most Famous once from the last period are Pieter Weening and Lieuwe Westra. As a little kid I always was, and still am, an energy bomb. I could ride a bike already at a really young age and started racing around in the town not long after that. Since it was so small and quiet you could go wherever you wanted to.

I was always outside riding or doing other stuff, I never even owned a gaming console what so ever. As a kid I was always in to team sports and there weren't really any other possibilities around. But I was always the kid who had to cry when we lost. And I always wanted to be the best, so it was better for me to do a more individual sport.

There is one pro cx race a year in Friesland (in Surhuisterveen (the town next to Surhuizum where we lived)) that one has even been a Superprestige many years ago. My dad went there every year to watch despite not having anything to do with cycling. And I went along as soon as I was big enough to go. And I was so impressed by these guys, racing in the mud and getting really dirty! My mother never really liked it that much if I came back home completely dirty. Specially since my big brother and little sister where almost always inside reading books.
Matty & Clare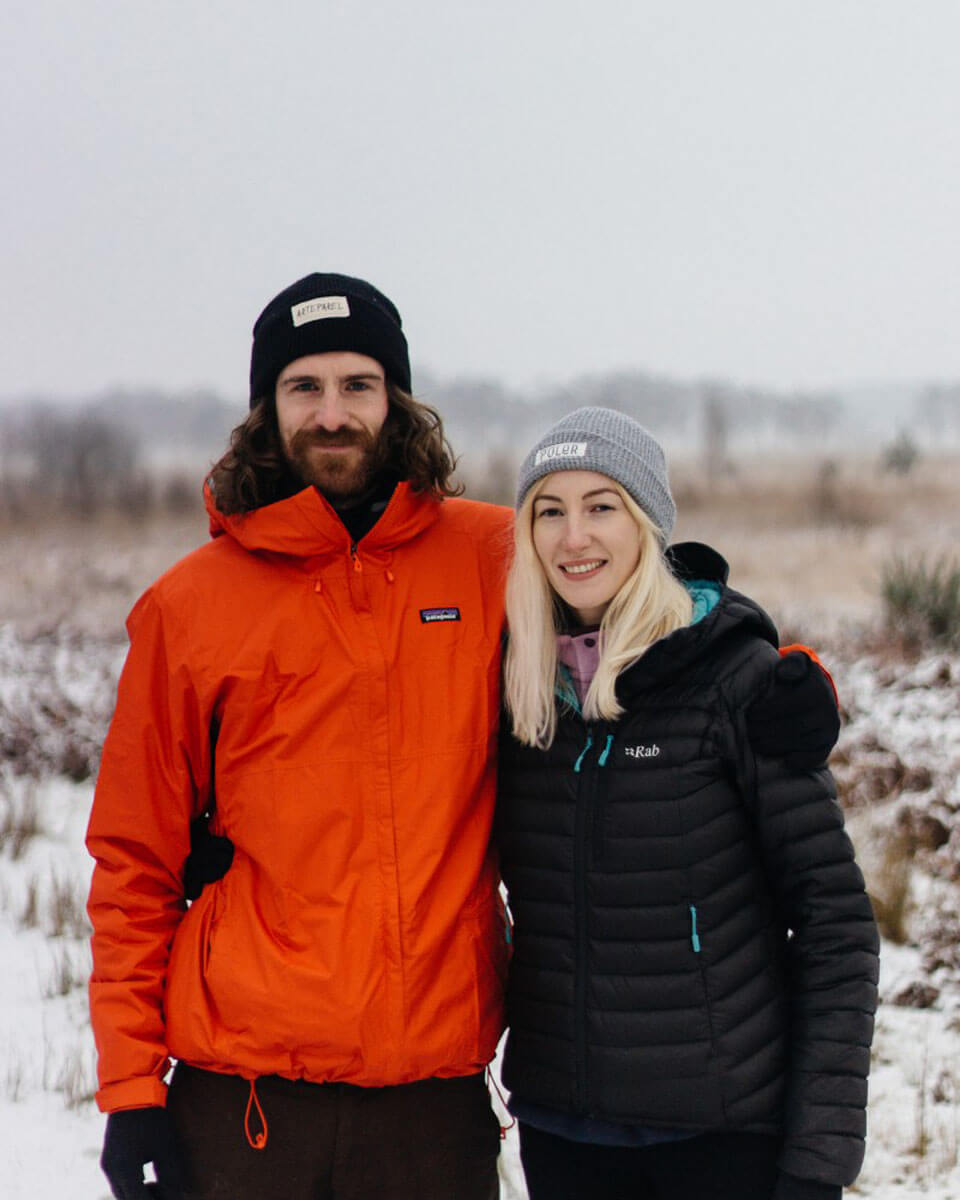 What's your day job, and how do you balance that with riding? (Matty) I work for myself as a photographer, cycle courier and hat stitcher. Clare is an Art Lecturer and Writer. On our days off we head up to the North York Moors National Park and explore the bridleways and gravel roads up there and try to fit in some wild camping. We also try to get up to Scotland or somewhere further afield to go bikepacking with friends.

What has been your favourite event / place to ride and why? That's a tough one. I think we both really enjoyed Spain as it took us a little off guard and felt like a big holiday. Tasmania though has to be the best best place we've ridden, especially the west coast as it felt so remote and wild. Riding along beaches and the massive trees of the Tarkine will stay with us for the rest of our lives!Apart from that the Pannier trips are always a good laugh with like minded souls.

What BT-modell do you mainly represent? (Matty) I ride the Beyond+ ADV and a regular Beyond which has been all around the World with me. (Clare) I ride the Beyond+ 1.
Andy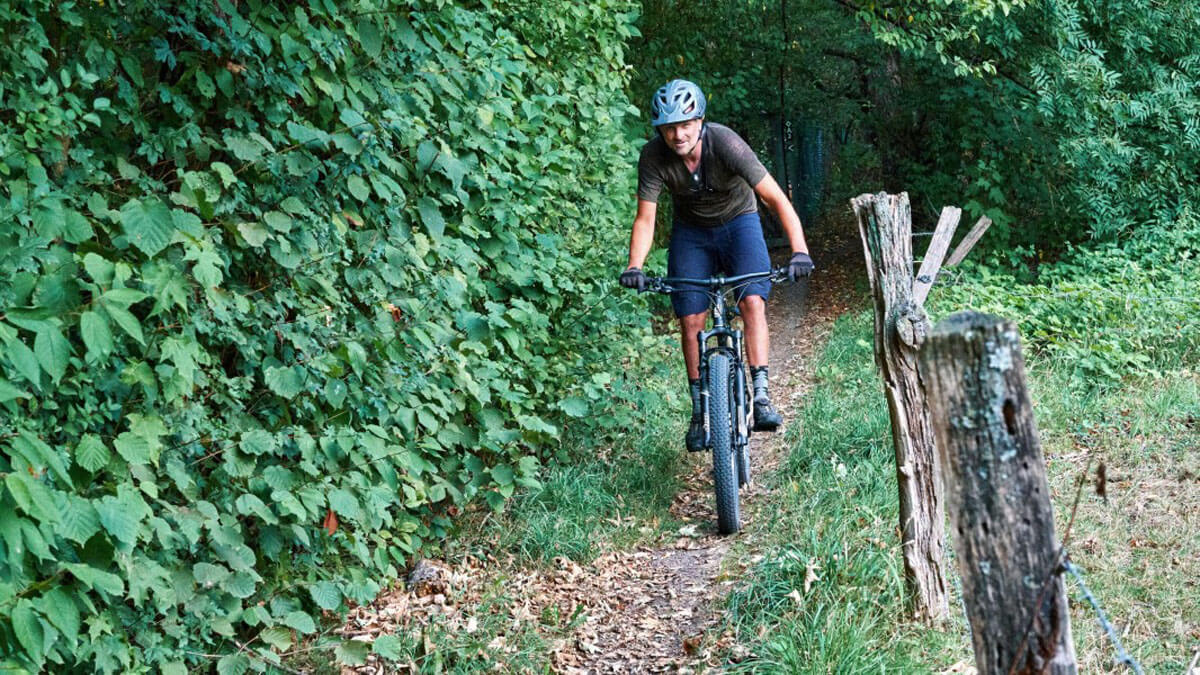 Who is Andy? I am Andy Cox, born in 1978 in Oxford, England. I've no fixed abode, nor any real occupation. I used to work as a bike mechanic by trade, but also as a MTB guide, a bike rental shop manager,.. but beside beeing a coffee drinker and map lover I'm just a guy who lives to ride his bike, to camp in the forest, to see the world from a saddle.

I wasn't so happy in my previous life, the life I lived in a house with a job and loads of bills to pay every month, so I wanted to change it all. As I have no dependents, no children or partner, I had the freedom to change everything if I wanted, which I did. Everything except for riding my bike that is!

At Instagram you find me under my alter ego "Doubletrackfanatic" though, I guess it fits my personality quite well because I love riding dirt, gravel and forest roads, you know, the ones with the two parallel tracks and perhaps some grass-up-the-middle?!

How did you start your journey? Simply, I packed my bike and left! More complicatedly, I was going to sell my house in South Wales to find a new place to live on mainland Europe and one of my neighbors told me that a friend of theirs wanted to rent a house where I live so it worked out well.

I now live off the rent that I collect from that house, which pays for most of my day to day travel, some spare parts and replacement equipment. Finding a new place to live by bicycle seemed like the perfect solution to my needs; as I'm a cyclist then I want to live somewhere that is cycle friendly, has plenty great riding nearby and hopefully has a good cycling culture that I could join in with. Learning a new language seemed like a small price to pay for such things.