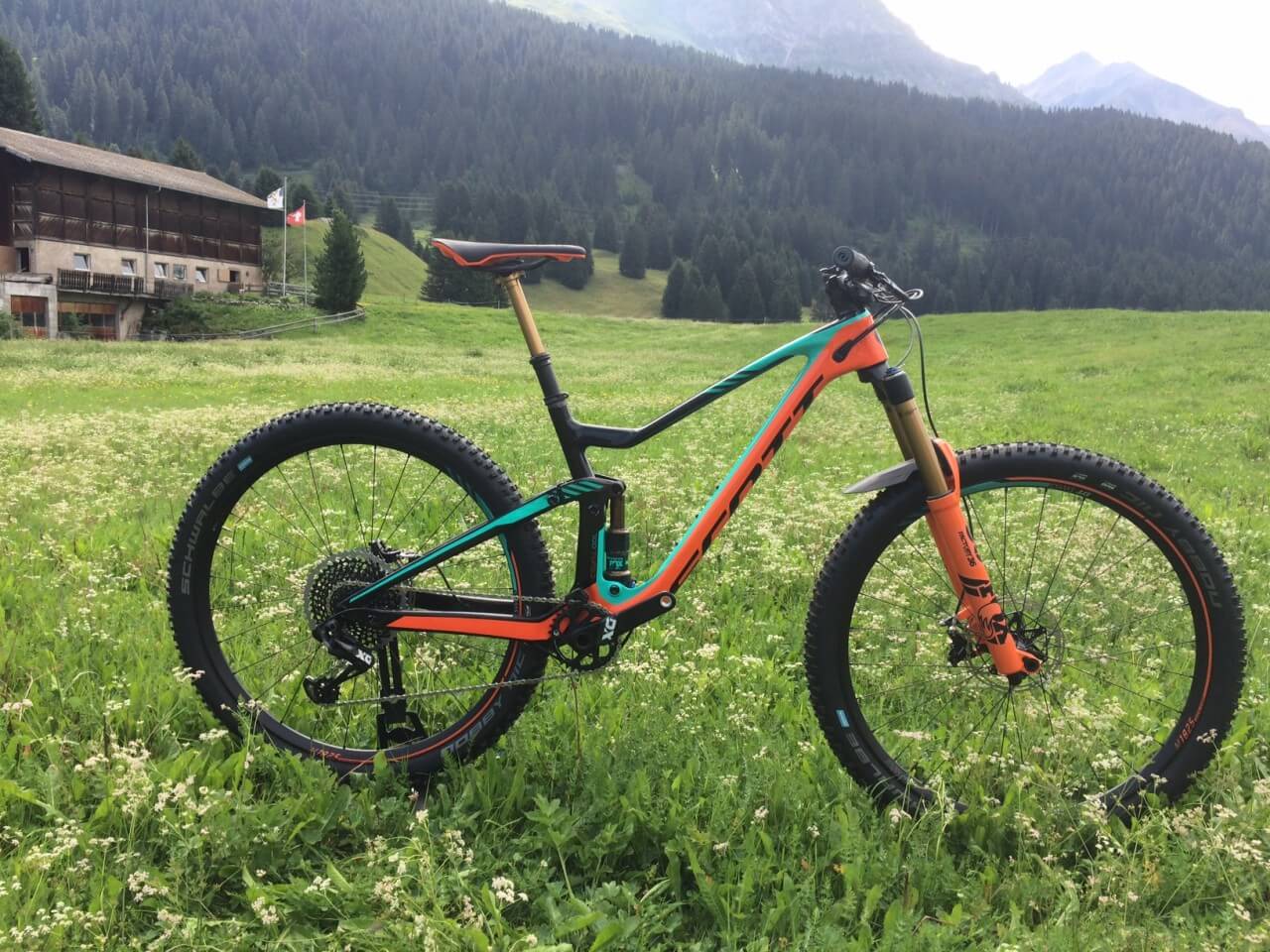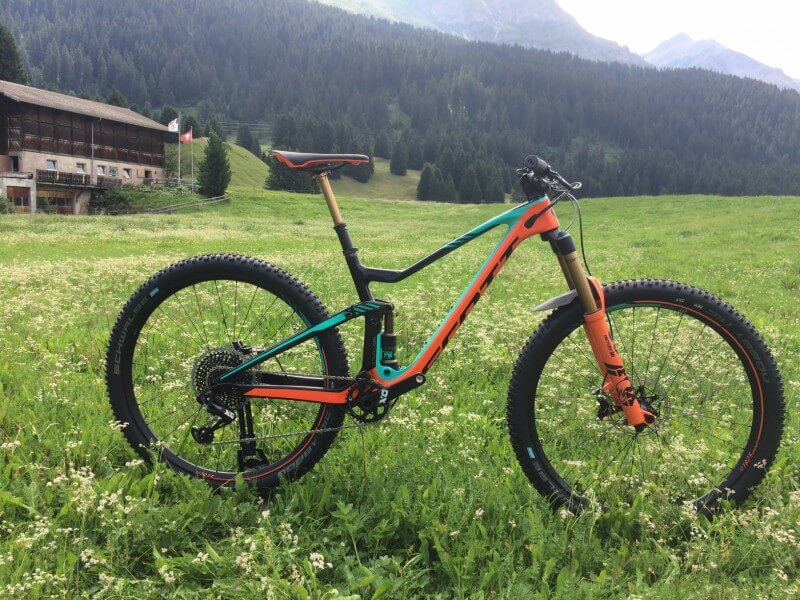 Scott has re-designed their 150mm trail bike which will make it one of the most sought after full suspension bikes for 2018. Their flagship bike the genius tuned. This version has their Twinlock suspension system to always optimize your ride, a Sram Eagle drive chain and the finest components by Syncross. The new genius with 150m Travel is designed to get up and down the mountain with the best of them.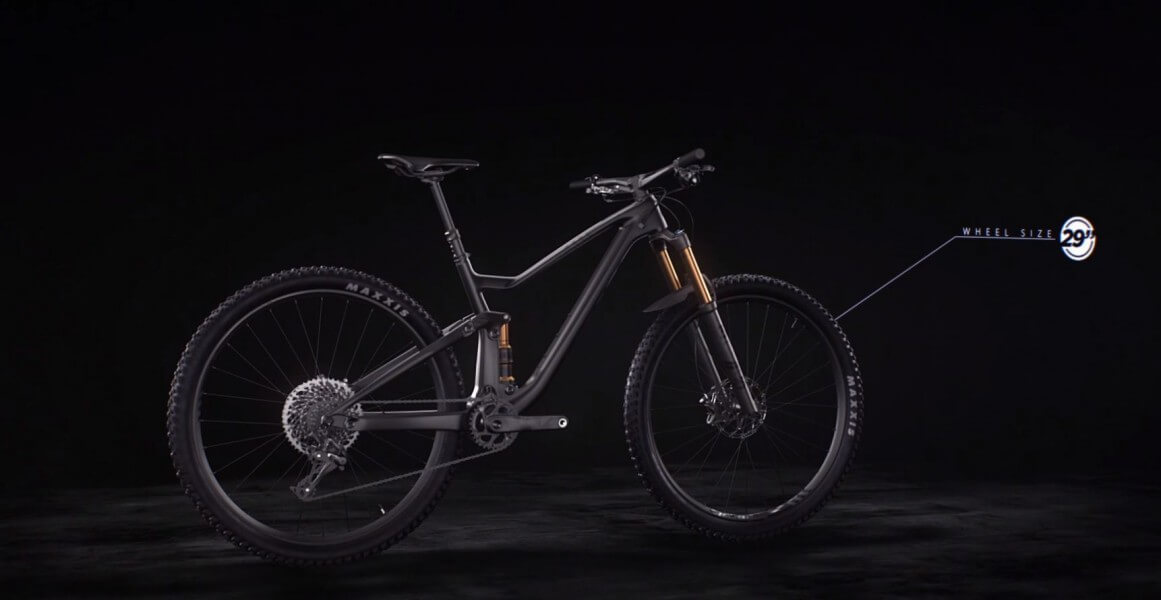 The Scott Genius series are full Suspension bikes that were built for any trail, anywhere anytime. 150mm of suspension front and rear combined with Scott's new ultra modern geometry gets you up and down the mountain like never before. The Genius 700 series has the best mix of increased roll over acceleration and perfect geometry along with the twinlock suspension system by a touch of a finger. With the new Genius, we wanted to make sure that versatility was still achieved. Unlike much of the competition, the new Genius can switch from 27.5" to 29" wheels with nothing more than the flip of a chip. No need to change the fork, all you need to do is flip a shock mount chip, change your wheels and off you go. The flip chip allows us to maintain a similar BB height when switching from one wheel size to the other which is key to keeping handling similar for both wheel sizes. With 27.5" wheels, you can run either 2.5", 2.6" or 2.8" tires. For the 29er, anywhere from 2.4"-2.6" is good to go. The Genius has always been a bike for everyone. Now, more so than ever this rings true. One frame, a multitude of options.
Carbon Frame construction of the Genius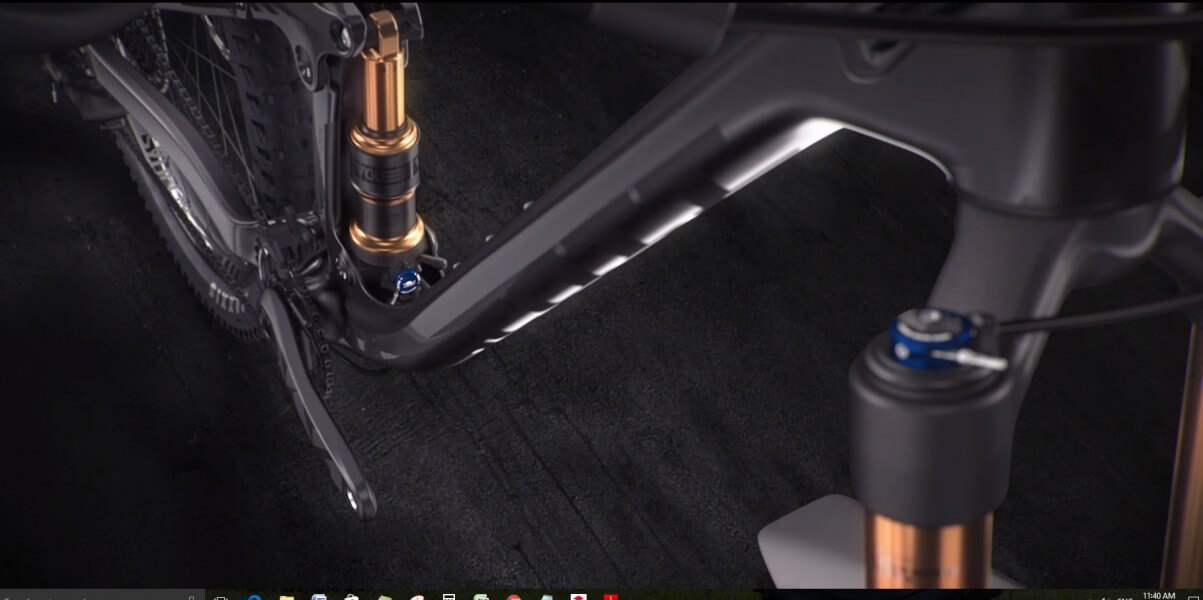 At Scott they have always prided themselves on their ability to build strong and lightweight bikes, for the genius,this would be no different. Their goal was to develop a frame that would set a benchmark for the 130-150mm trail bike. Having just finished with a frame and hardware weight totaling 2249g they can safely say that were right on the money.
Twin lock suspension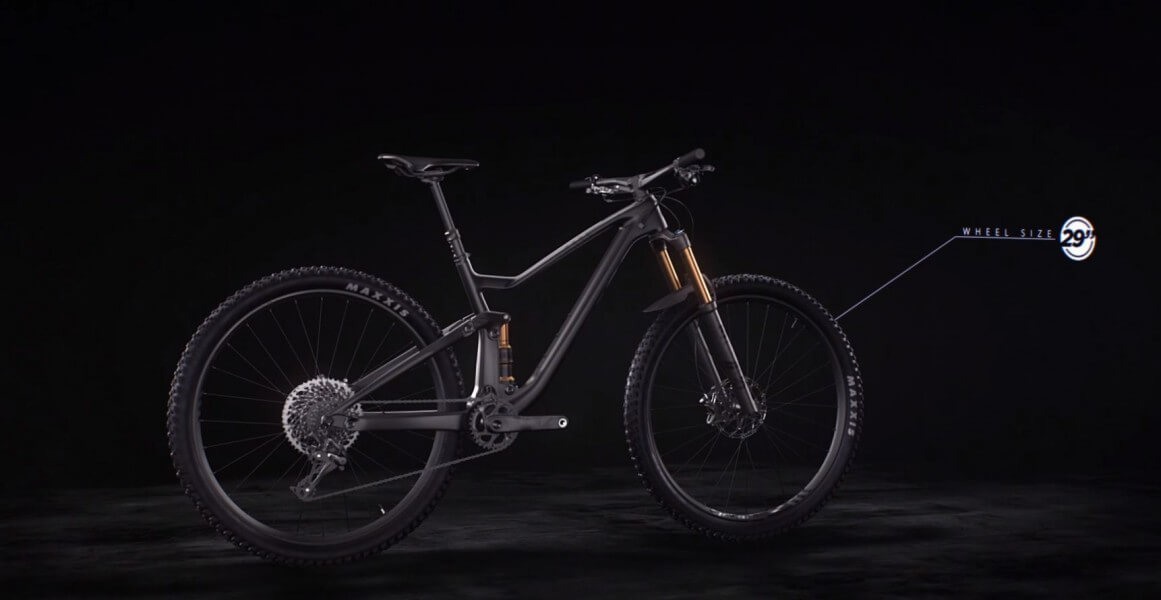 With TwinLoc, a rider can effectively control the complete frame, fork, and shock as a system. Why does this matter? A bike with 150mm of suspension travel, correctly set up, has more sag than a bike with 130mm. It's that extra travel that makes it more fun to ride and more capable on the descents, but the greater sag has an oversized effect on the bike's geometry and climbing performance. That's where TwinLoc matters. TwinLoc helps manage the sag effect in several ways. Whereas most systems only increase low-speed compression in an effort to gain pedaling efficiency, TwinLoc allows us to not only change compression damping, but also to change the spring curve, dynamically altering the geometry of the bike.
150mm suspension Front and Rear
In Descend mode, all the available air chambers in the shock are utilised to give the maximum 150mm of plush and active suspension travel for full descending capability.
Traction Control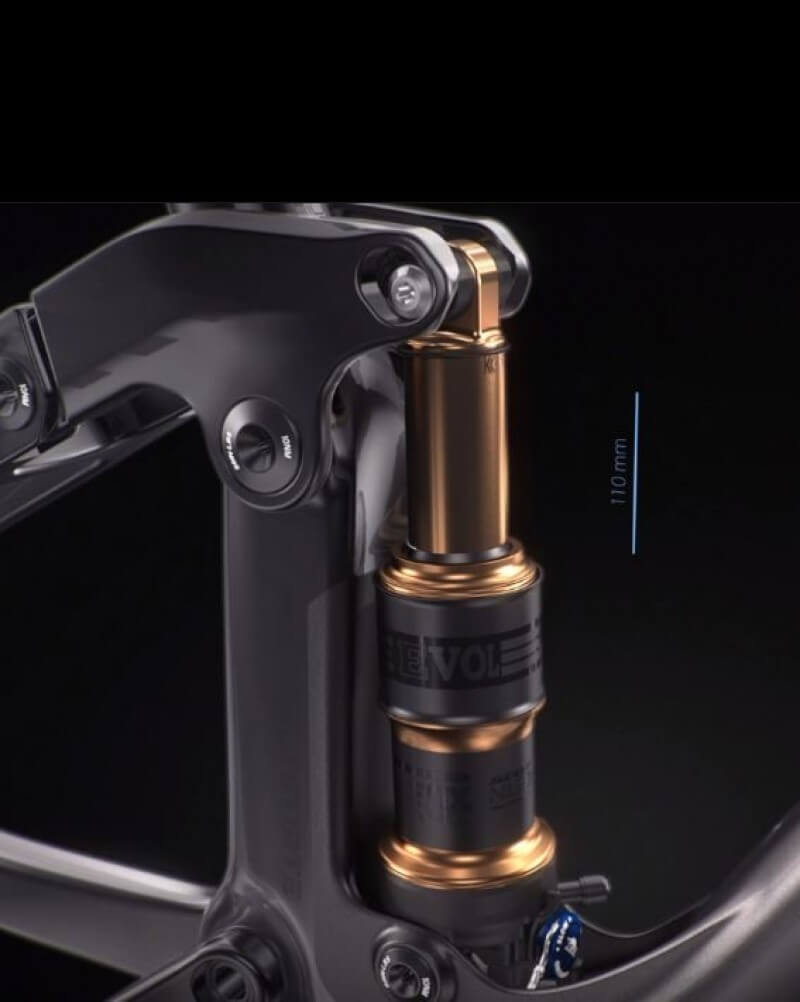 In Traction Control Mode, one of the air chambers is closed off to reduce the air volume and subsequently stiffen the spring. The damping is automatically adjusted and the bikes turns into a 110mm travel efficiency machine, increasing responsiveness. The bike then dynamically rides higher which results in a more efficient geometry, perfect for steep technical climbs and pumping flatter, less technical terrain. Damping adjustment alone cannot achieve this.
Lockout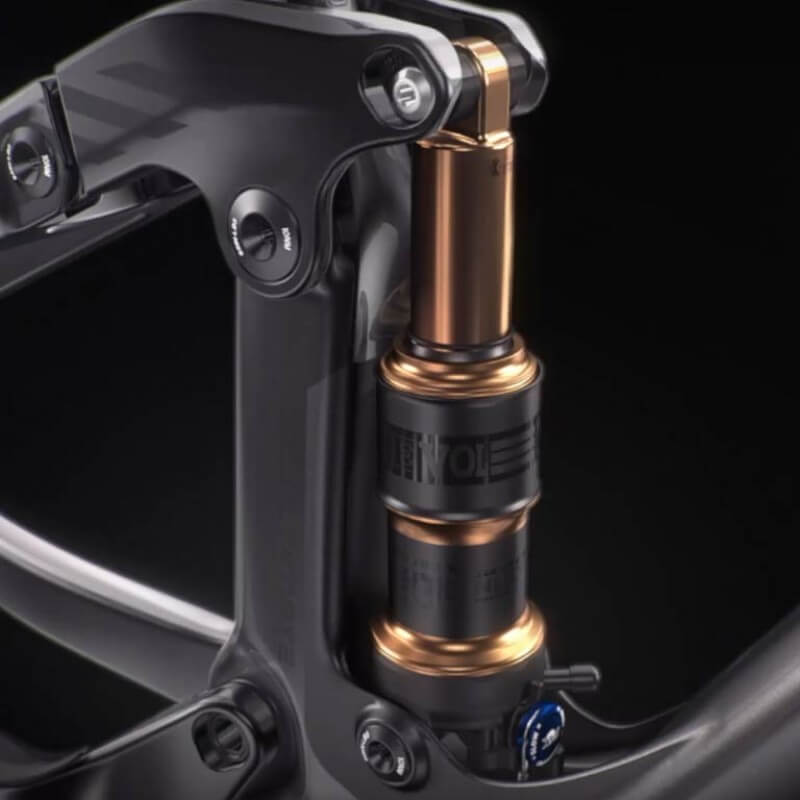 The TwinLoc Suspension System also features a front and rear lockout for ultimate pedalling efficiency on smooth terrain, such as fire road climbs or road transitions to the trail head.