About Us

It all began with two engineers, a good idea and a garage. But not in California, rather in the south of Hesse. In Darmstadt, to be more precise. In the parent's courtyard. Immediately after the company was founded, it won the Innovation Prize 1993 and has grown to become an internationally renowned premium manufacturer of E-Bikes and folding bikes. As previously, Riese & Müller manufactures the most innovative bikes of tomorrow with the passion of yesteryear - in Mühltal, not far from the old garage.
Awards.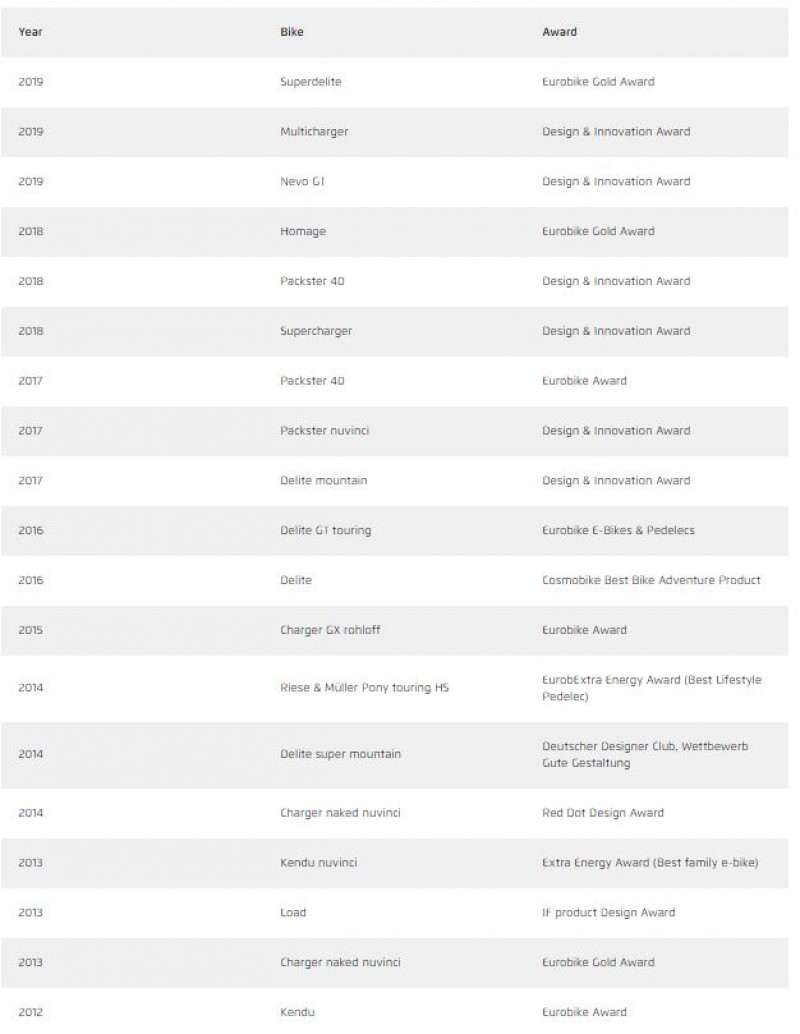 It is wonderful when something that is born of conviction is also able to impress other professionals. Riese & Müller has won numerous awards already, and is gaining more all the time. This is a great honour for us.

Riese & Müller bikes are synonymous with good and carefully thought-out design. They combine aesthetics and function in a manner that inspires independent and internationally renowned juries time and time again. The Birdy, for example, has won one of the world's most prestigious design awards, the iF product design award. At Riese & Müller, this fills us with particular pride.

We regularly submit our latest products to demanding competitions and product reviews - partly to have our capabilities verified and partly to document the high quality of our bikes.
History

A good idea can take you from your parents' garage to the international E-Bike market. Today, lots of other ideas from the premium brand Riese & Müller are not only found around Mühltal, but also from Japan and Europe all the way to the USA.

Bike riders, engineers, inventors, friends, entrepreneurs and fathers - Markus Riese and Heiko Müller, the company's two founders, are all of these. They met during their mechanical engineering studies at the Technical University of Darmstadt at the end of the 1980s and to a certain degree came to be very close. Since this time, they have spent their free time converting bikes and optimising them with their own designs and ideas. Purely a hobby - until Markus had a completely new idea for folding bikes in 1992. If a bike is given full suspension, these points of rotation of the suspension can also be used as points of rotation for folding. The Birdy was born. A completely new, comfortable folding bike that bears no resemblance to the folding bike of the 1970s.

In April 1993, Heiko read about the "Hesse Innovation Prize" in the newspaper. He had to produce an aluminium prototype in 10 days and night shifts. It was first christened Birdy, due to its bird-like properties produced while riding thanks to the full suspension. Then it won the special prize in the competition. This was the push that "Riese & Müller" needed to start up.

In that same year, we set up an improvised stand at Europe's two biggest bicycle trade fairs: Intercycle in Cologne and Eurobike in Friedrichshafen.

With the further development of the Birdy and our first production ideas, we went on a quest for manufacturers at Eurobike 1994. We found a bike manufacturer there who turned Riese & Müller into a real company with the words, "I want to build this bicycle!". After June 1995, Birdy was officially available to buy in Germany, Japan and the USA.
The philosophy.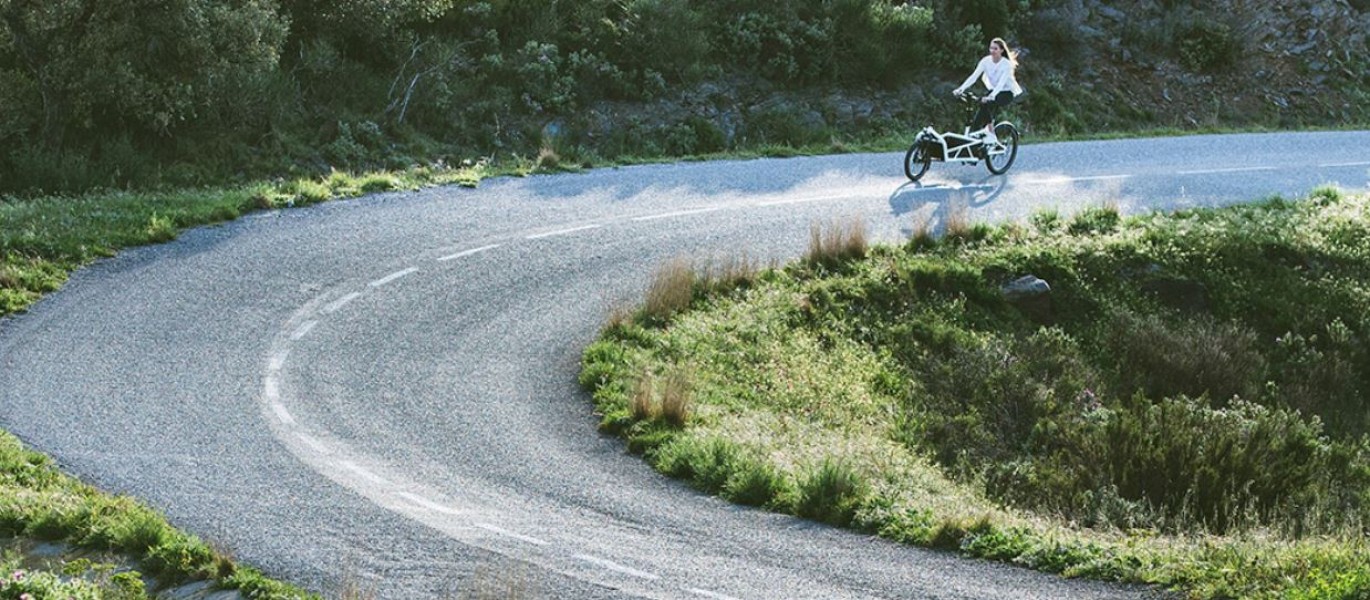 The passion for bikes and innovations, as well as our perfectionist approach, dominate our work. The products that result are E-Bikes, E-Cargo Bikes and folding bikes of the highest quality, perfected down to the tiniest detail, featuring state-of-the-art technology and pioneering design. Or in other words, true German engineering skill.

Every model represents a complete solution for a specific purpose. It is only through this that our bikes deliver the best riding characteristics for the greatest riding pleasure. Your satisfaction is, after all, our greatest incentive.

Just as important as satisfied customers to us are satisfied employees. The success of our bikes and a good working atmosphere show that we are a team. We all work with the same conviction. And who, if not us, can claim to have turned their passion into a career?