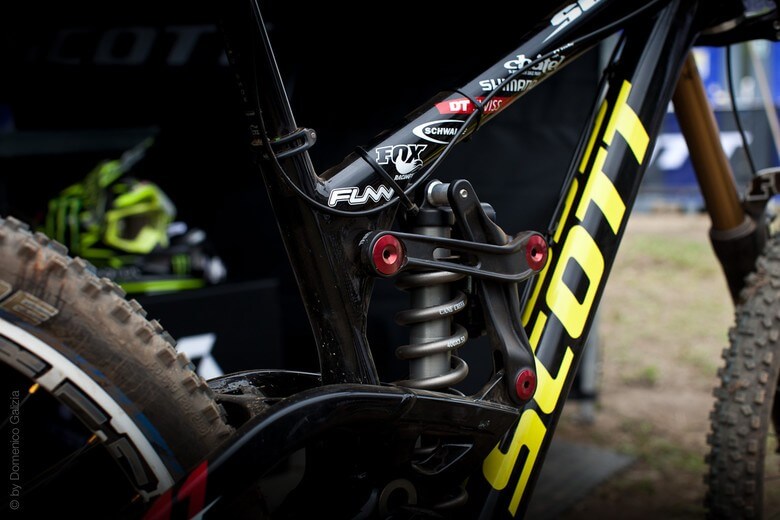 IDS-X DROPOUTS
In this image you can see the eccentric and conically shaped axle head of the IDS-X dropout. This design allows for pinch bolt like tightness of the rear without the need for pinch bolts. The IDS-X dropout is simpler, stiffer and lighter than a traditional setup. In addition, the axle head "keys" into the frame creating a stronger connection than a traditional round interface would to better resist the lateral flex in hard cornering situations. We eliminated complexity and weight while at the same time adding cornering traction.
SUSPENSION TRAVEL ADJUSTMENT
The Voltage has two rear travel options hidden within the linkage. Flip the shock mount so inverse shock bolt is on top for 170mm of travel, or the mount so that the shock bolt is in the lower 02 position for 190mm of rear wheel travel. The 170mm setting is right at home on jumps while the 190mm is better for the DH tracks.
CHAIN STAY LENGTH ADJUSTMENT
While designing the bike to be able to run multiple wheel sizes, we had to adapt. Stemming from this idea, the rear end now has two chain stay length settings. The longer setting is 425mm and designed to work with both 26" and 27.5" wheels. The shorter 410mm chain stay length setting works only with 26" wheels when the rider wants a short and snappy rear end for a more playful ride and for hitting steep- lipped jumps.
ONE PIECE STIFF LINK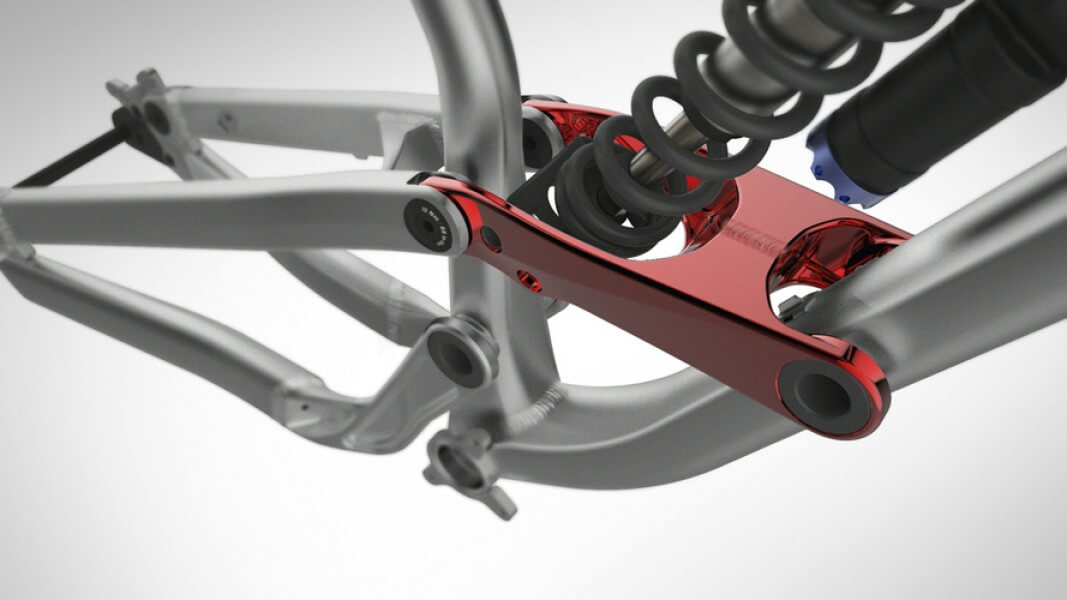 The linkage of the Voltage FR starts out as two forged pieces which are then machined from the inside out to reduce weight. After all the unnecessary weight is machined out, the pieces are welded together to form a stiff yet lightweight link with a dialed kinematic curve. We worked closely with FOX and our pro riders to optimize the suspension performance of the Voltage FR. Testing prototypes on many of Europe's most demanding tracks like Champéry and Chatel provided us with the ideal terrain to make sure that the Voltage FR is up to anything a DH or FR track could throw at you. Bike parks are tough on bikes and sometimes brake holes get pretty rough, so we brought our experience from our World Cup race team to create a mini D ripper. The custom tuned FOXVAN combined with the linkage on the Voltage FR creates a bike park weapon.