Best in Class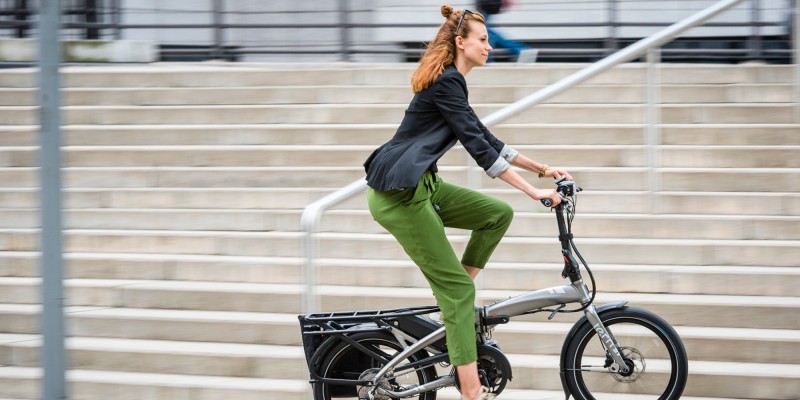 In test after test, the Vektron is called the best folding ebike on the market. The updated Vektron gets even better with improved geometry, Bosch's newest and virtually silent motor, and a burly, extended rack. With a Vektron, a lot of your car trips will start turning into bike trips.
Ready to Roll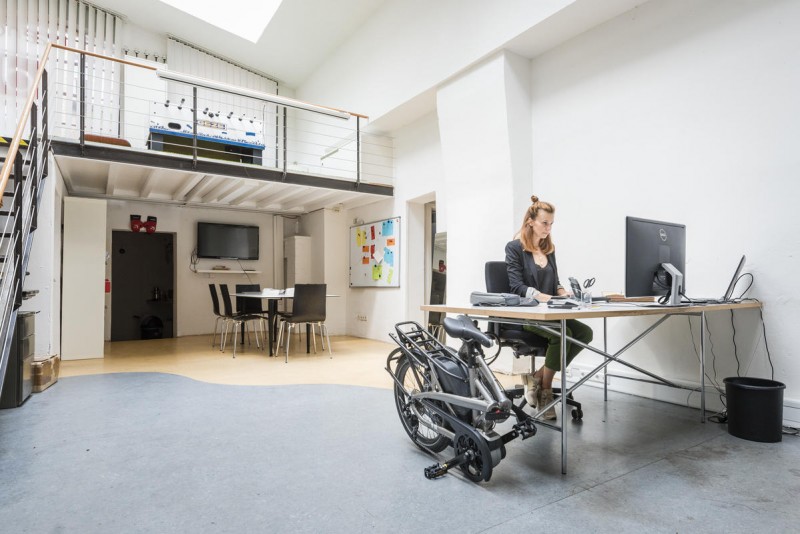 Once you fold your Vektron, it's easy to roll it around. The new frame design also lets you keep the bike in vertical position when folded, so stopping and going is easier than ever.
Rides Better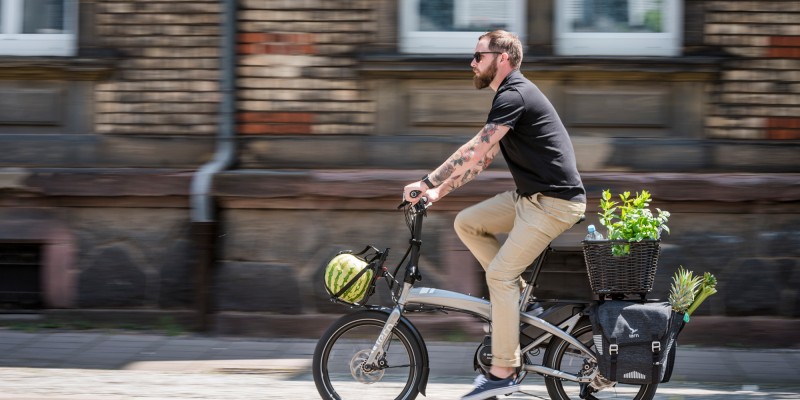 There are other folding electric bikes but none ride better. The Vektron is stiff and stable for a truly solid ride - even when fully loaded. Take a test ride and feel the difference.
Takes You Further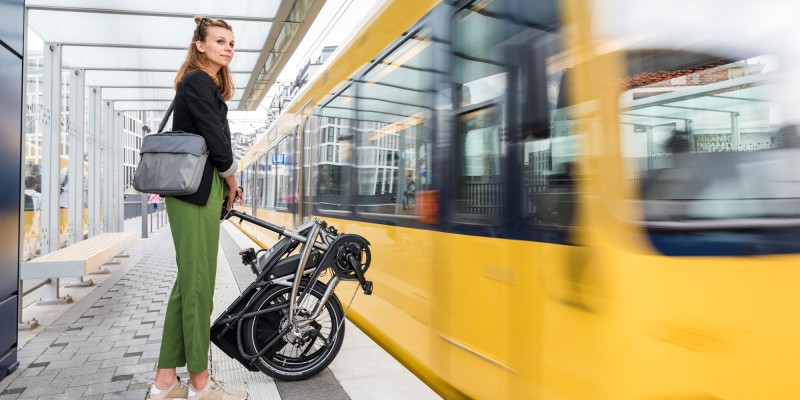 Take your Vektron on a train or bus to cover those extra-long commutes, or to complete the first and last leg of your commute faster. Ride to the station, hop on, hop off, and keep riding.
One Size Fits All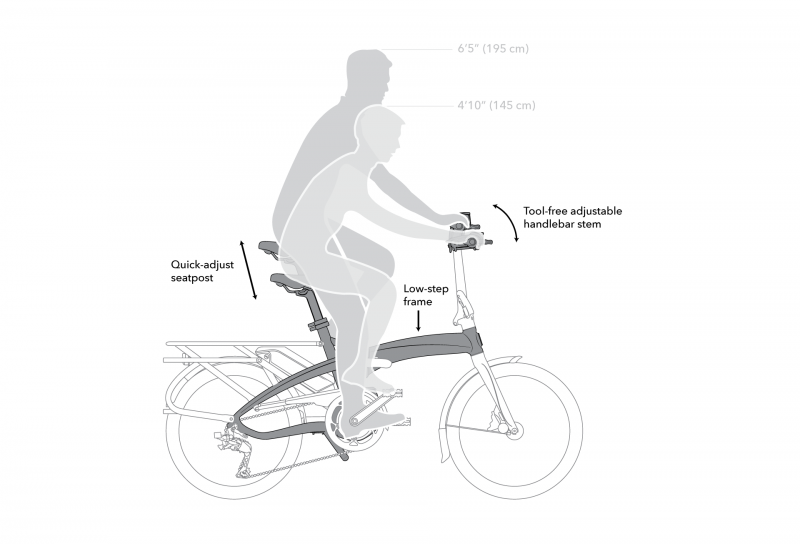 The Vektron has a low-step frame design and resizes in seconds—no tools required—to fit riders between 145 and 195 cm (4'10" – 6'5"), so you can share the bike with anyone in your family.
Kiddie Compatible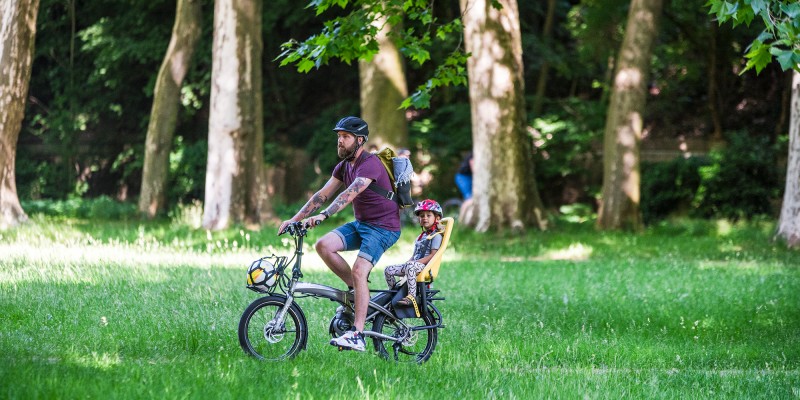 School runs have never been more fun! The Vektron is designed to fit a Thule Yepp Maxi or a Nexxt Maxi seat—no adapters needed.*

* Vektron P9 and D8 must be fitted with a Cargo Rack in order to accommodate a Yepp seat.