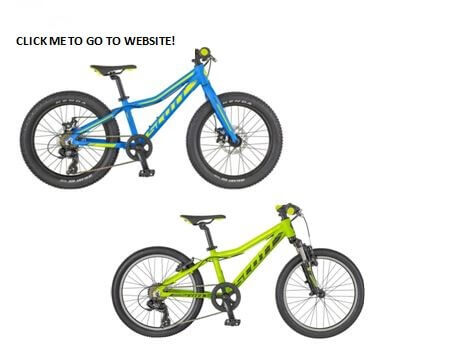 The SCOTT Scale JR 20 is our truly functional bike for smaller riders who like a race inspired style. This bike has to be one of the lightest and enables because of the small frame a 5 years plus child to have gears.
This bike is incredible value for money and costs only £269 which works out a lot cheaper than many other equivalent brands.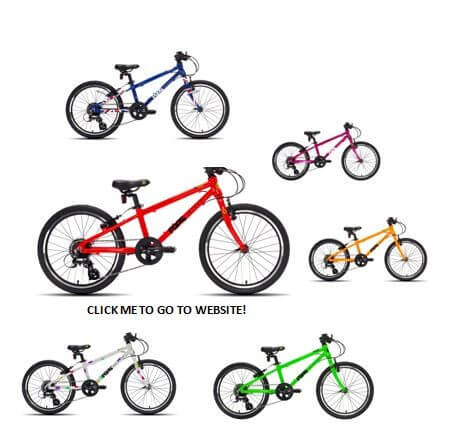 Frog bikes are designed specifically for children from ages 3yrs-14yrs. They are made from the highest grade, extremely light Aluminium frame which come in a range of colours for girls and boys. Frog bikes take away the stress of teaching children to ride. Our littlest and lightest bikes have been designed to make learning as quick and easy as possible...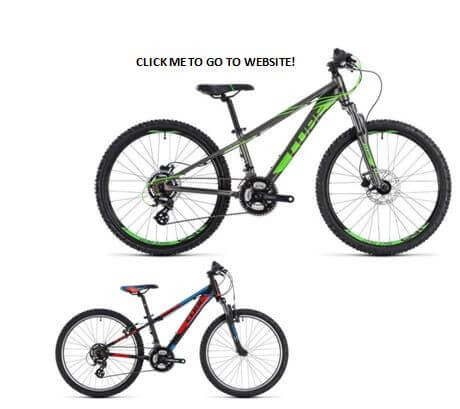 Nothing builds a child's confidence better than great early experiences on a bike. Here at CUBE we've ploughed all our expertise into a range of kids' bikes to enthrall, delight and build their skills, whatever their age and experience. From first forays on two wheels to budding racers, we've ensured that every detail from handlebar diameter to brake lever reach is dialled in to your little rippers' needs.
Cube do 2 categories of kids bikes one is "Bikes for Toddlers" and the other is "Bikes for Kids", these make it easier to buy the perfect bike for your child!
Squish Lightweight Kids Bike

Hybrids, designed with a "do-it-all" approach. Whether it be your garden, the pavement, local bike park, woodland trails, mud, rain and more…our hybrids have been made to handle it all, and be as light as possible doing it! For those more "aggressive" little riders out there, take a look at our mountain bike models which are still very light and functional for smaller riders, but can also handle the harder knocks in life!