Yamaha Drive Unit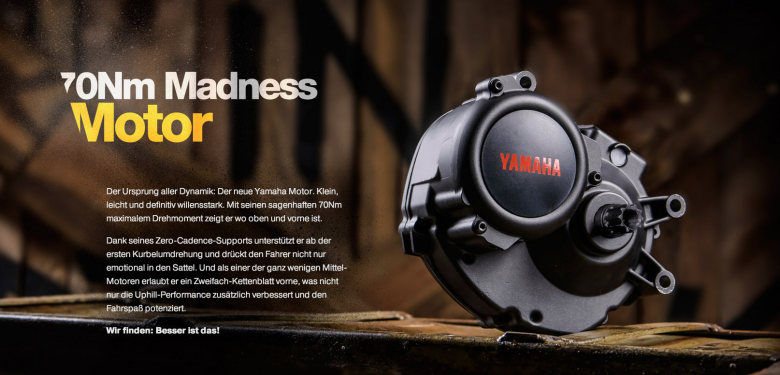 The Yamaha drive unit is an excellent piece of kit, very compact and very powerful with 250 watts giving a peak torque of 80nm which provides awesome acceleration and constant power at all speeds. The Yamaha system offers zero cadence power which means even starting off on an incline you get the full power, perfect for mountain bikes. New for 2016 is the extra mode Eco+ which extends the range of the Yamaha system and offers a lowered powered mode for on the flat.
Yamaha Display & Control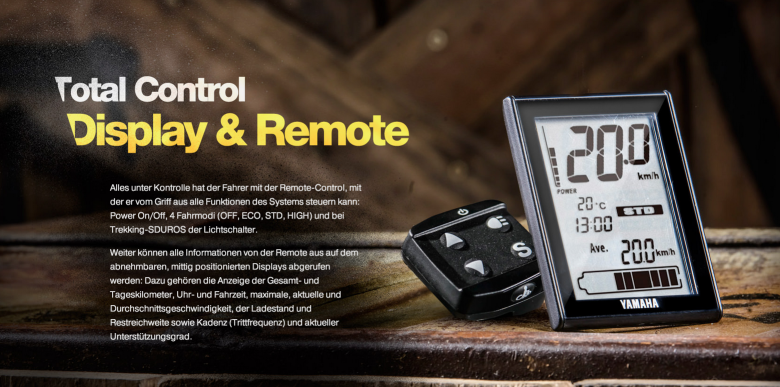 The Yamaha display was reinvented in last year giving a larger display with more information, also like the Bosch system, the display is situated in the centre of the bars in direct line of sight. The controls are very ergonomic giving you full control of the system all the time and access to all the modes literally at the touch of your fingertips.
Yamaha Battery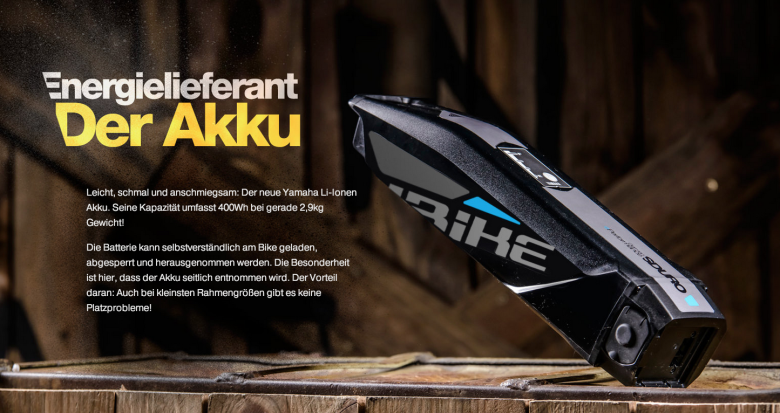 The Yamaha battery, as with the Bosch, gives you 400 watt hours of power with up to 70 miles of range. You can charge the battery on or off the bike and charges form flat to full in around 3.5 hours. The Yamaha battery fits uniquely into the frame, it slides in from the side allowing for custom frame designs, smaller frame sizes and a lower standover height.