SLT 29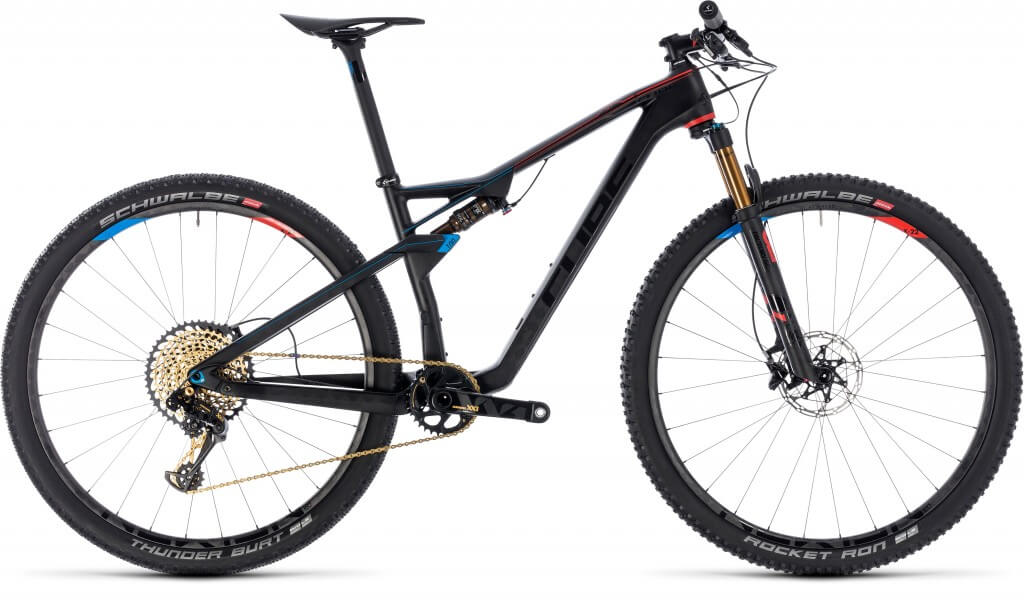 When you push yourself to perform at your absolute best in all your training and racing, it's only natural that you'll want a bike that meets your expectations. That's why we created the CUBE AMS 100 C:68 SLT 29 - to match your performance on the race course and get you one step closer to the podium. How? Simple: by starting with our proven carbon four-bar suspension chassis and selecting only the very best components. SRAM's light, slick and precise 1x12 XX1 Eagle transmission transfers your power to the stiff, agile Newmen wheelset. Sleek, featherweight Newmen cockpit components keep you on track. And Kashima coated Fox suspension components ensure that every race course undulation is ironed out. If there's a faster, ligher, more efficient and more reliable cross-country race bike out there, we've yet to see it.
TECHNOLOGY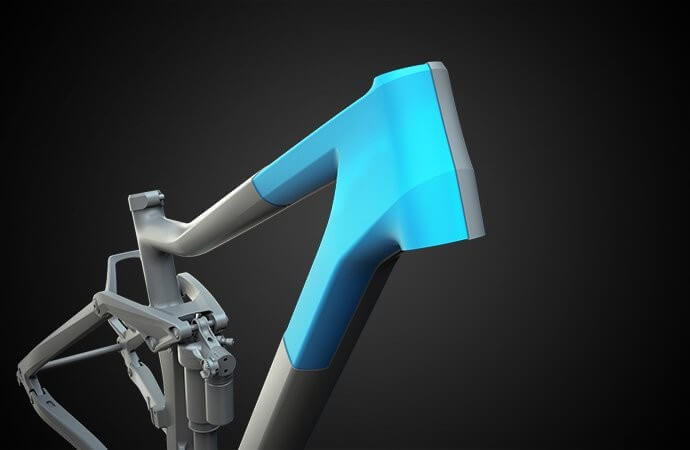 Adaptable X12 Hanger

We optimized our new dropout design based on the Syntace X12 through-axle system, enlarging the area of the frame where the hanger is mounted. We can now fit the longer Direct Mount hangers. Shifting precision and stiffness is therefore improved. With the new design it's also possible to swap the whole contact area of the axle with the hanger should the system be worn out.

Advanced Twin Mold

This technique uses a complete core to provide the perfect frame form during the lay-up process. As with the Twin Mold technology, precise inserts are used to ensure extra strength at high-stress frame points. This combination offers maximum control over fibre orientations during the lay-up and production process. The Advanced Twin Mold high-tech carbon manufacturing process translates to outstanding product safety and quality together with optimum weight and stiffness characteristics.

C:68 Carbon Fiber Technology

CUBE?s highly innovative new C:68 carbon fibre technology allows us to build better bikes than ever. Typically,
carbon fibre frames are around 60% carbon fibre, with the rest being the resin that bonds the fibres together. By distributing carbon fibres evenly, we can make thinner layers within the frame and reduce the amount of resin. Those fibres are a mixture of Ultra High Modulus, High Modulus Spread Tow and Intermediate Modulus carbon, each chosen for the needs of the particular area of the frame. Nanoparticles within the resin itself allows it to be distributed more evenly when under pressure in the frame mould. The result is a range of frames with 68% carbon fibre ? lower weight, higher stiffness, more fun.