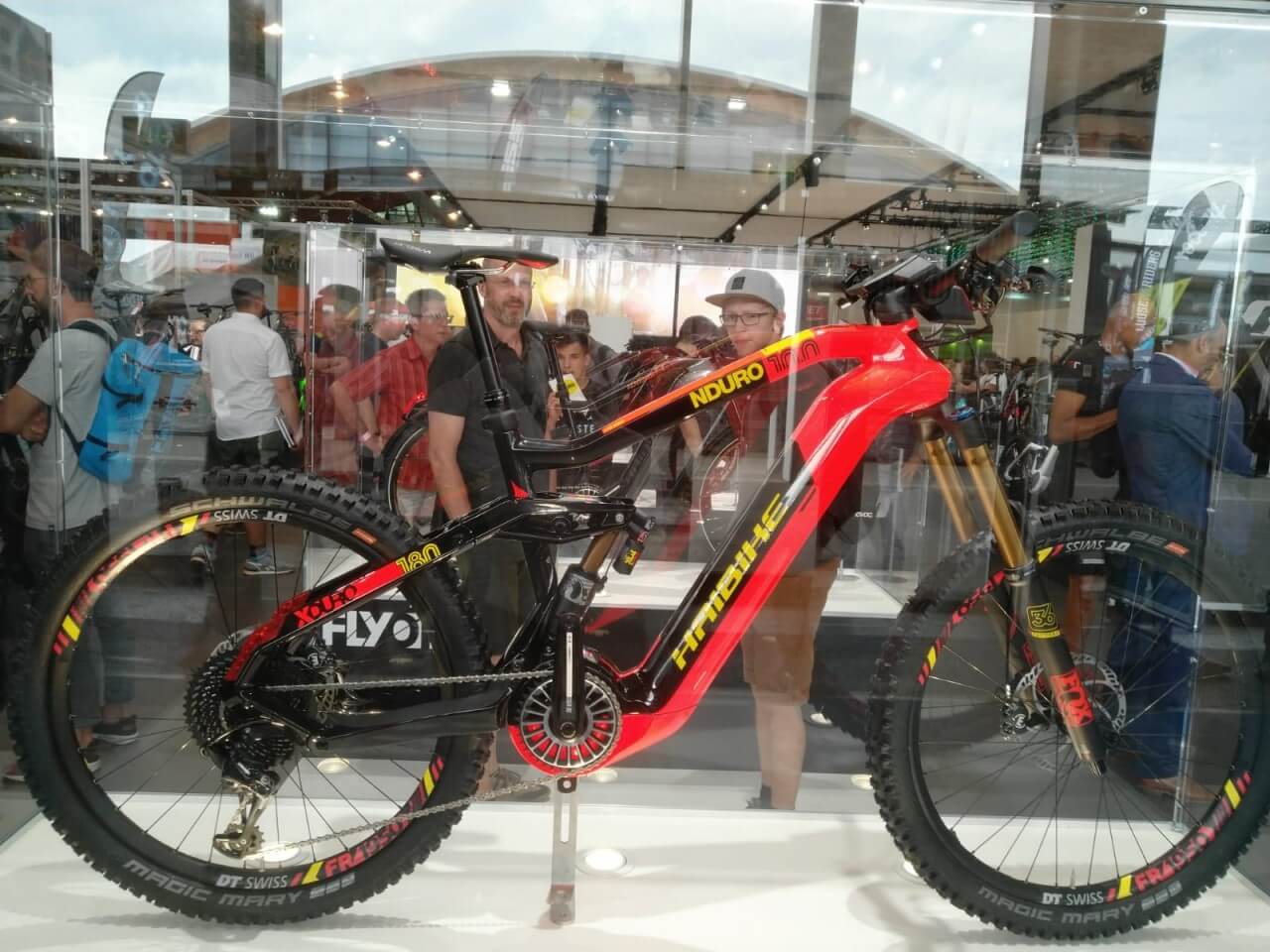 New Display for 2019 Yamaha Emtb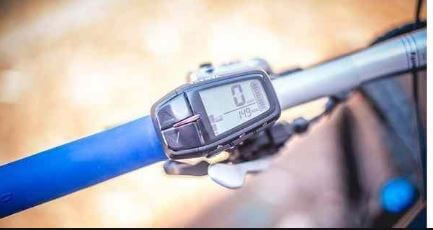 A new much neater display from Yamaha which sits like the Bosch purion on the left hand side of the handlebar. The features are basically the same with a new blue back light to enable the user to see the display more at night.
Haibike the next generation Flyon TQ Motor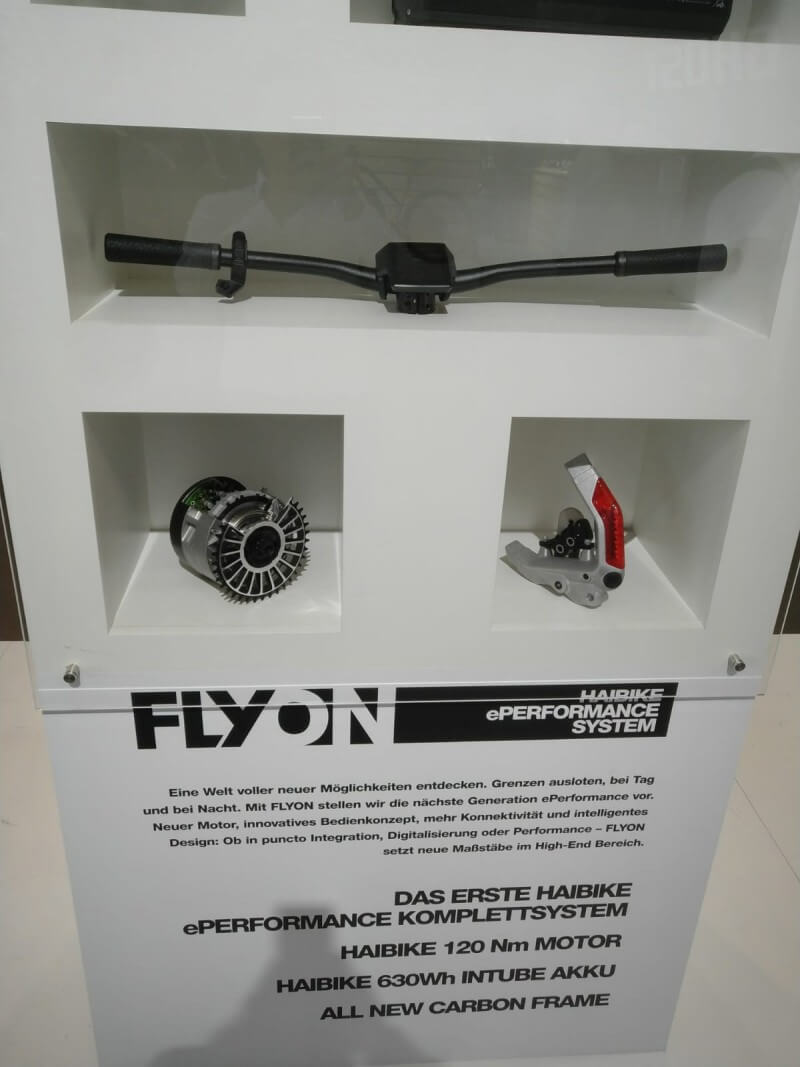 Haibike have broken all the barriers when making this new innovation of E-bike technology. To the heart of the bikes is the TQ HPR120S motor, currently the most powerful motor on the market with a torque of up to 120 Nm. Thanks to the patented transmission, the TQ motor is very small despite the immense power it's capable of delivering. Haibike has refined the housing with a stylish polished finished chain ring and air vents in the frame to keep the battery cool.
Haibike X Duro models with Flyon for 2019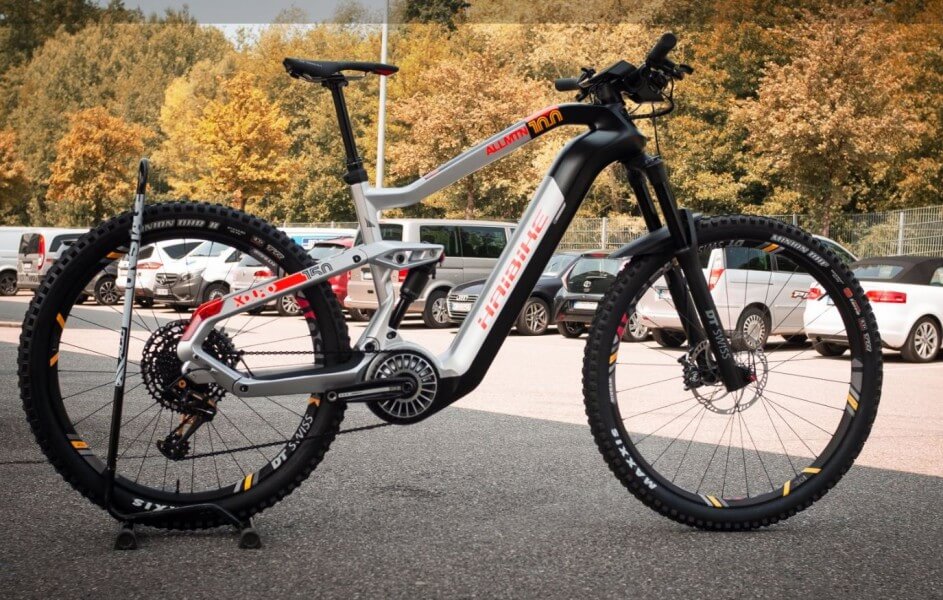 We all think the Haibike X Duro all mountain 10 will be their flagship bike for 2019. The bike is very competitively priced at £7999.99.

With the same all new HPR 120S motor as it's big brother, our 2018 FLYON ALLMTN models were designed
and engineered to let you travel in first class up and down the trails!
The 29" front tire offers precision and rollover comfort, whilst the 27.5"+ tire on the back gives the 120 Nm
motor traction to tackle the steepest climbs.
The flip-chip geometry of our new carbon fibre frame, coupled with a nimble 150 mm of suspension travel
and our long lasting 630 Wh intube battery let you ride better, further and faster.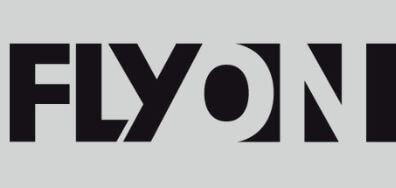 Here is a selection of Haibikes for 2019 equipped with the new TQ Flyon Motor.