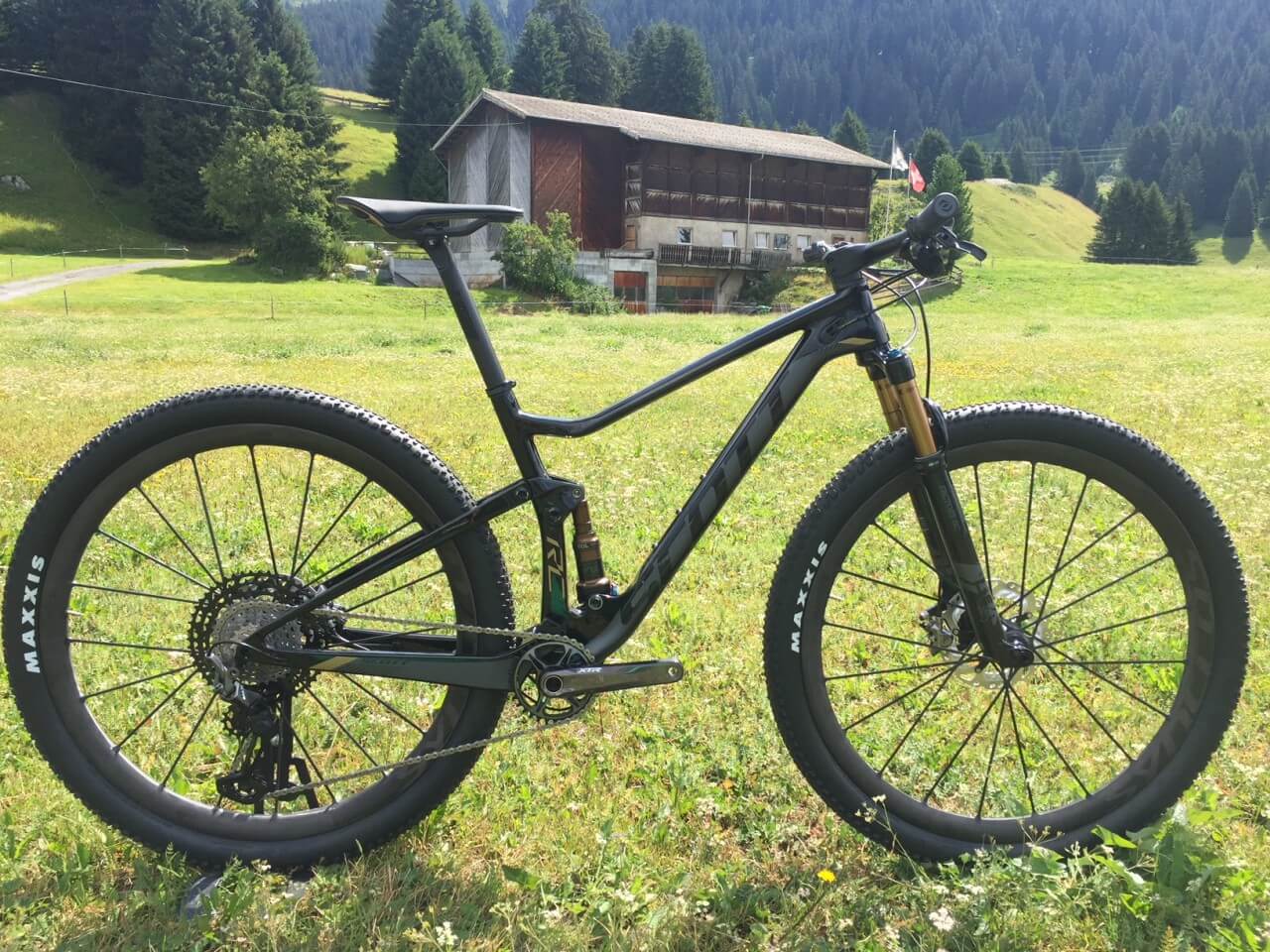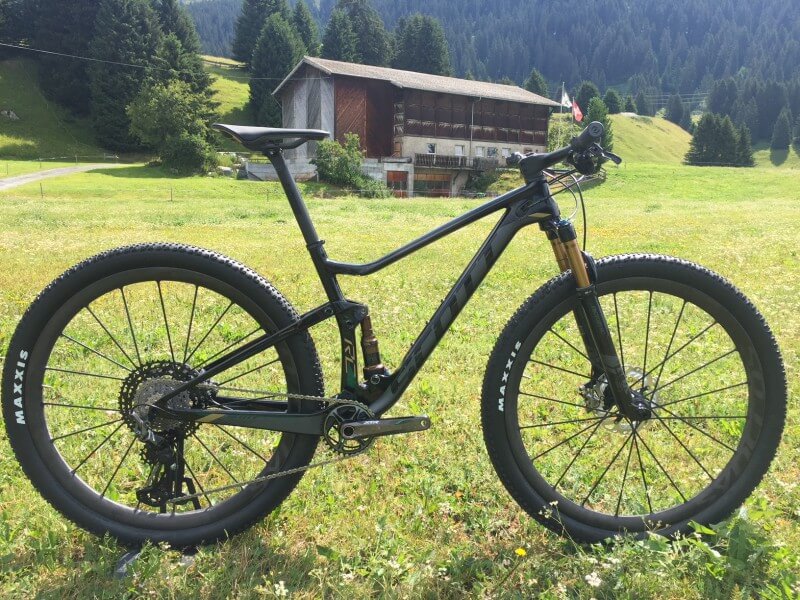 The 2019 Scott 900 RC SL is scott's lightest ever Spark. The Frame and rear shock weighing only 1850g. For 2019 Scott also have a much improved the rear shock. Last of all the wheel package is the lightest Carbon one piece set weighing only 1250g.
Fox Nude DPS Rear Shock new for 2019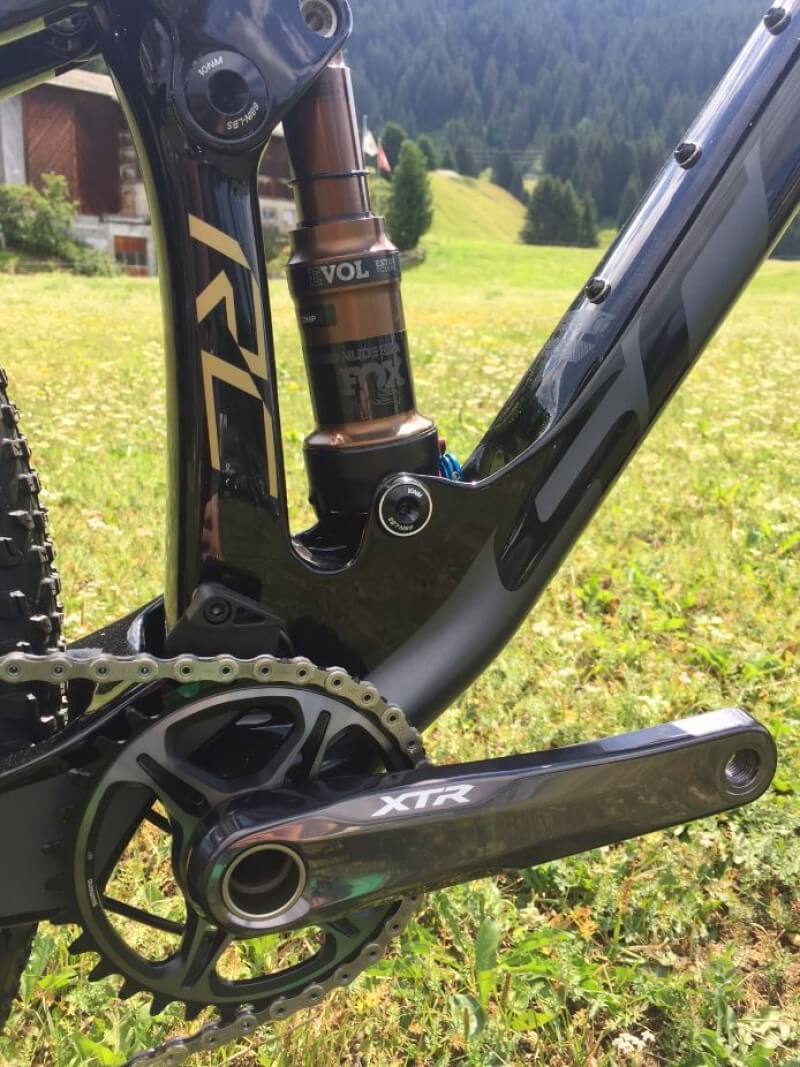 Scott's own twin lock suspension system is still the only system on today's market to control damping and air volume to offer three ride settings. The Fox Nude Evol DPS has 3 modes.
1 Descend- Full Air
2 Traction Control
3 Lock out.
One Key feature The Spark has 165mm eye -to- eye shock length (like the old Spark) but with 7mm/2mm (120/100) more shock travel.
Shimano XTR 12 speed Drive chain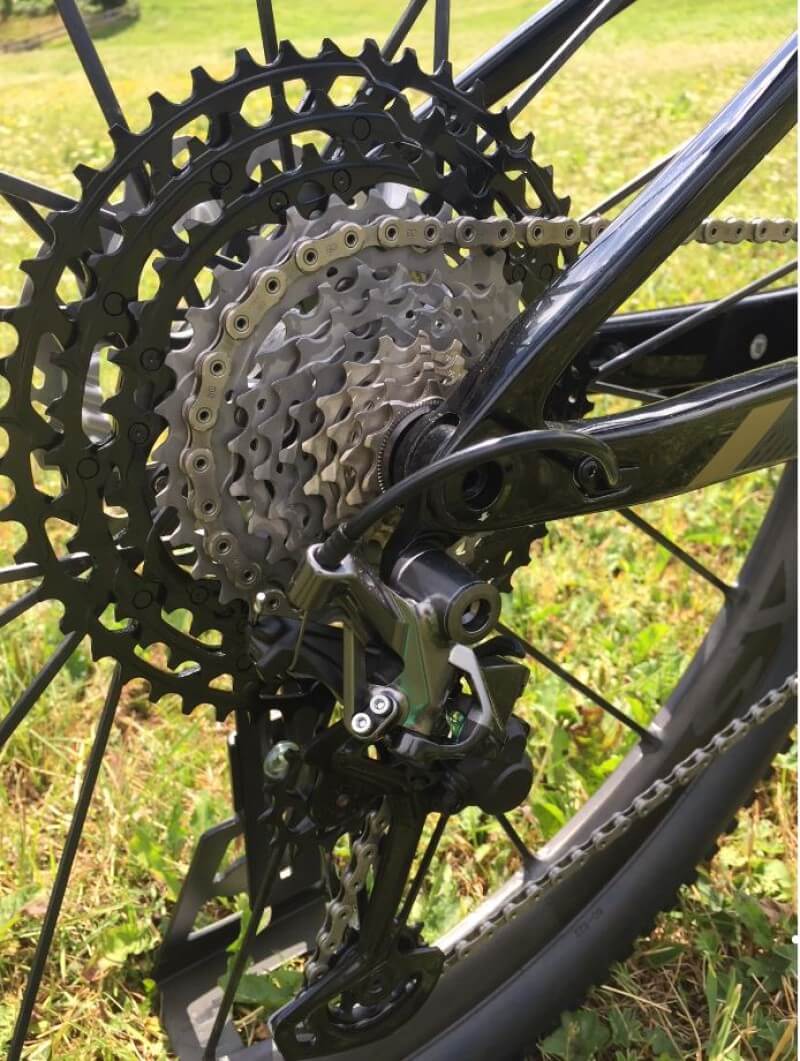 Well what can we say about Shimano XTR. It is a Race proven groupset and this year it comes in a 12 speed version and is even lighter. It is used by the fastest mountain bike racers in the world!
Scott's Evolap Carbon Frame Technology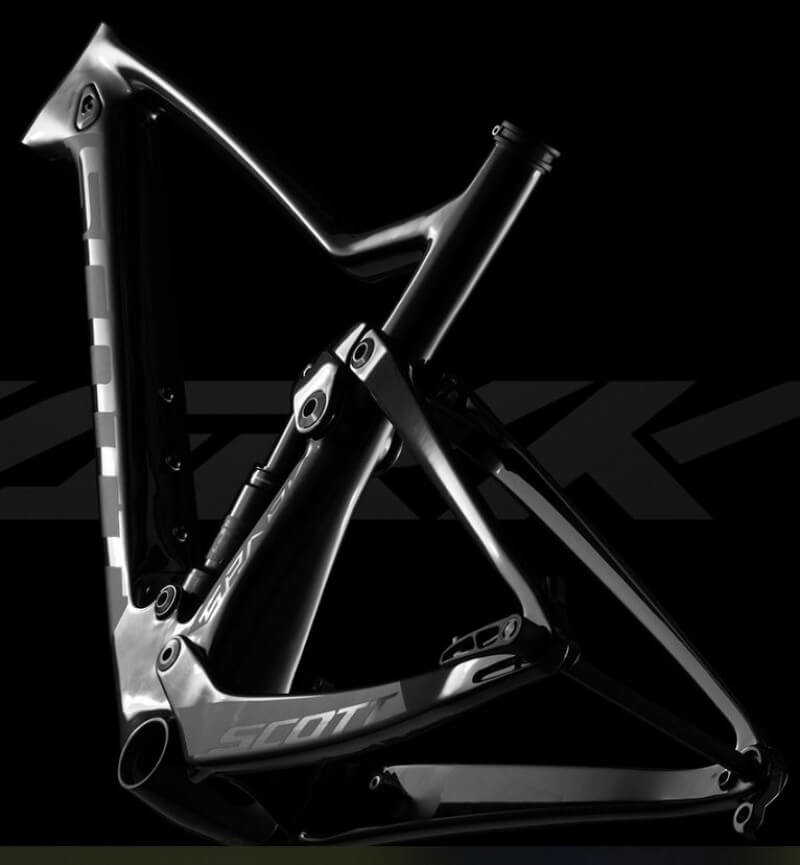 Scott's Historic expertise of carbon engineered with the lightest material. With a combined weight of 1779grames, its frame including shock is one of the lightest full suspension mountain bikes. This way it allows Scott to make the lightest frame possible. Their HMX-SL Spark frame utilizes the strongest and lightest filaments to date.