2020 Internals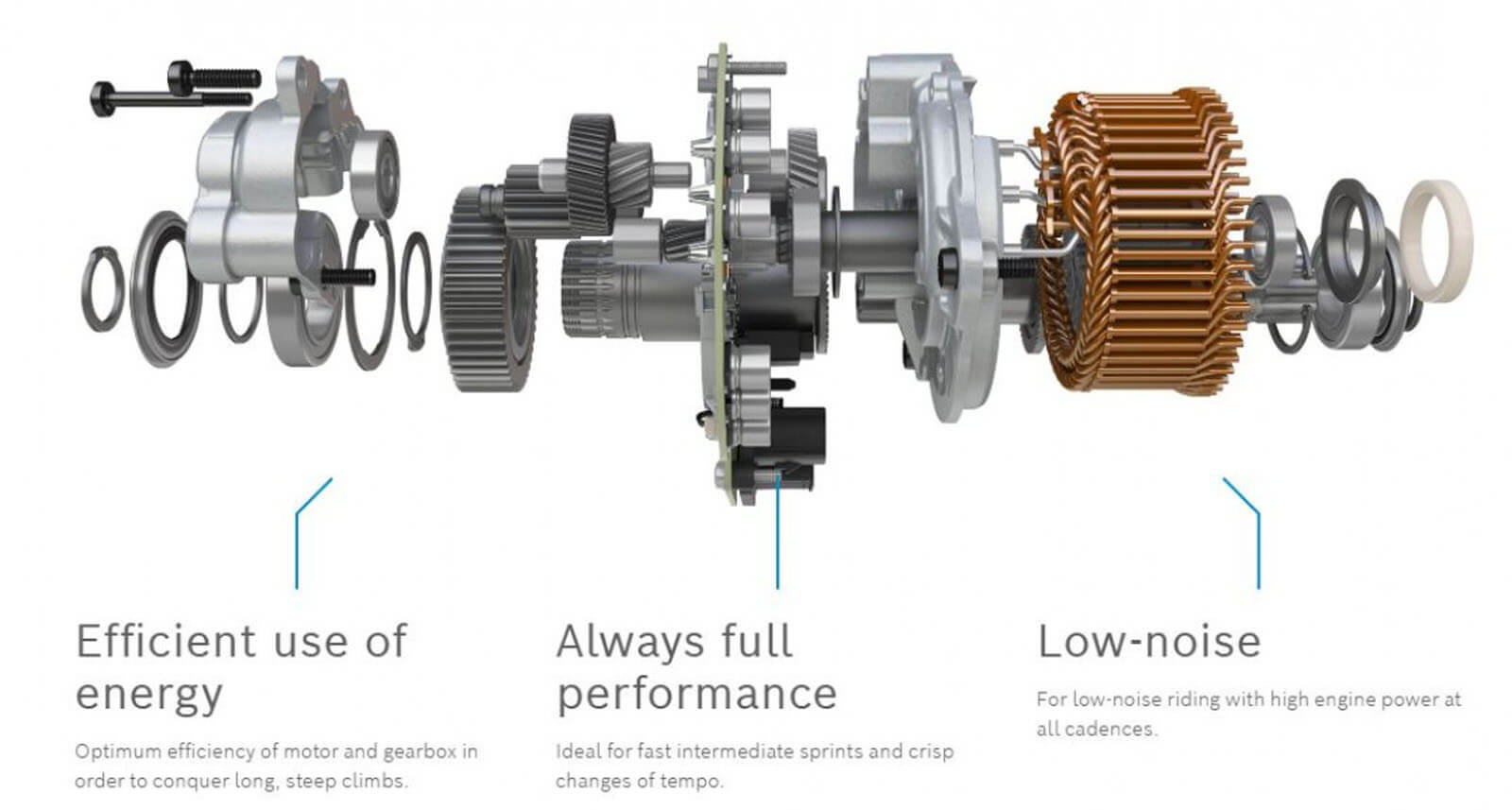 Motor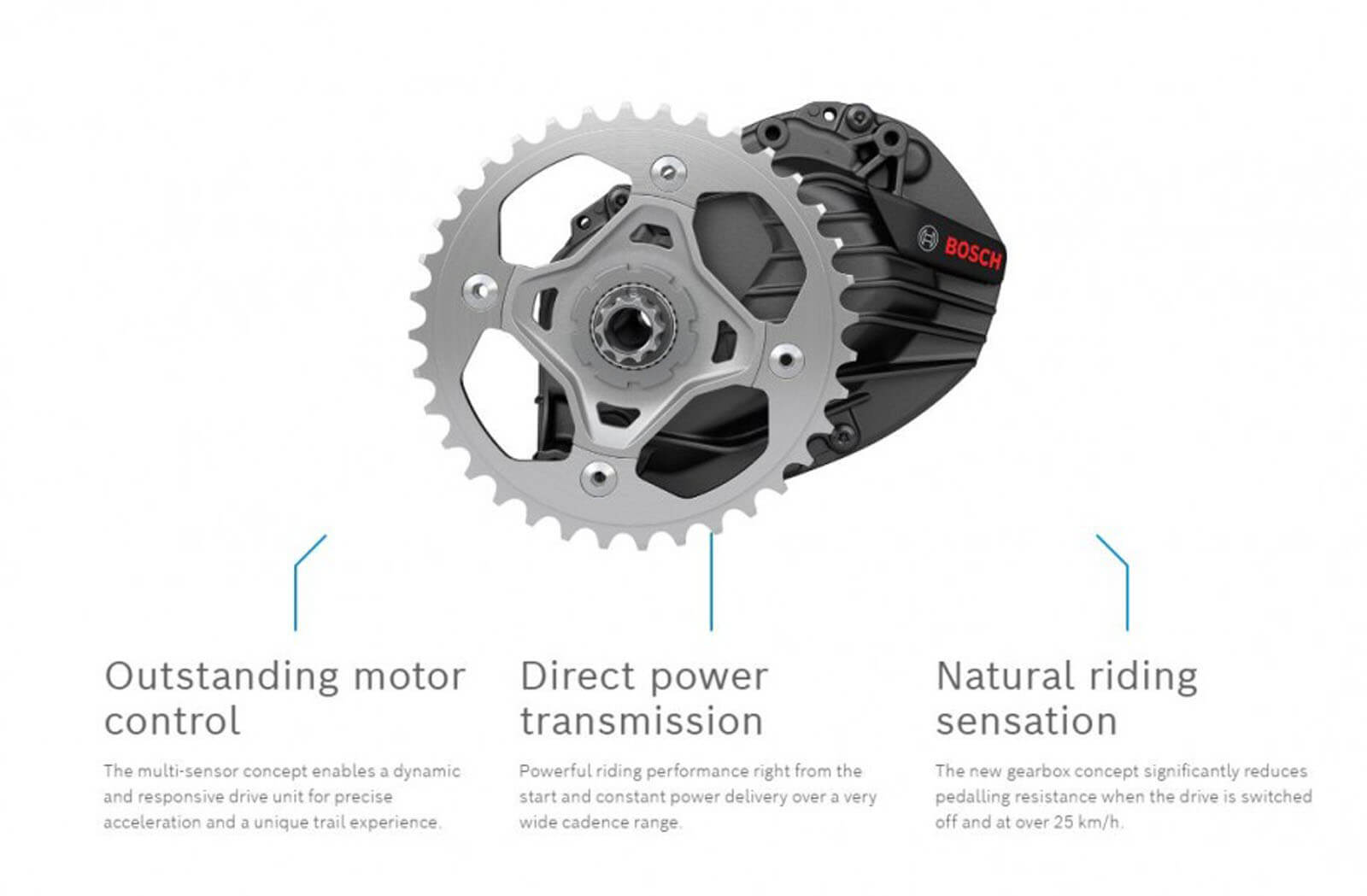 Motor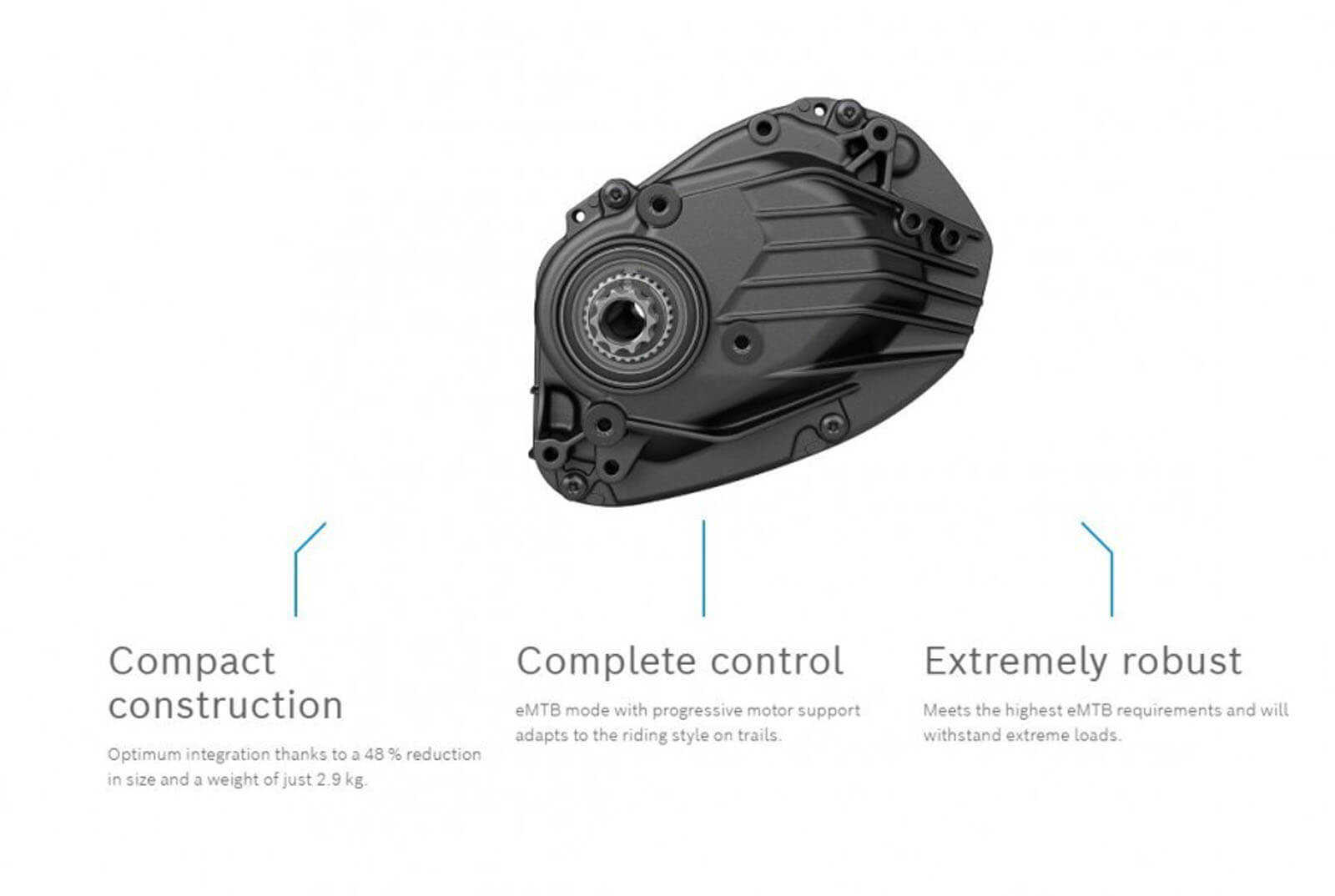 Motor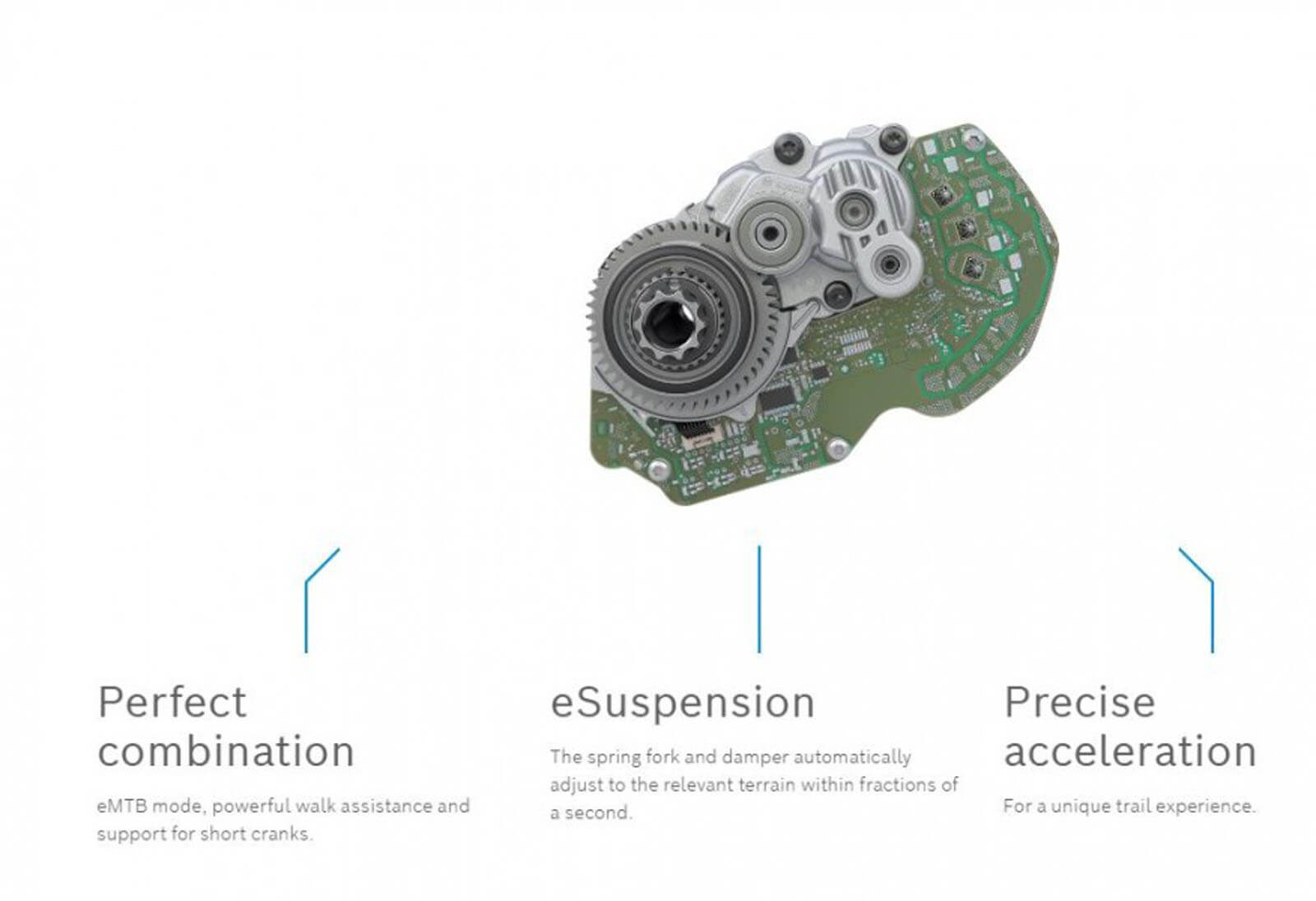 2020 Bosch Performance Line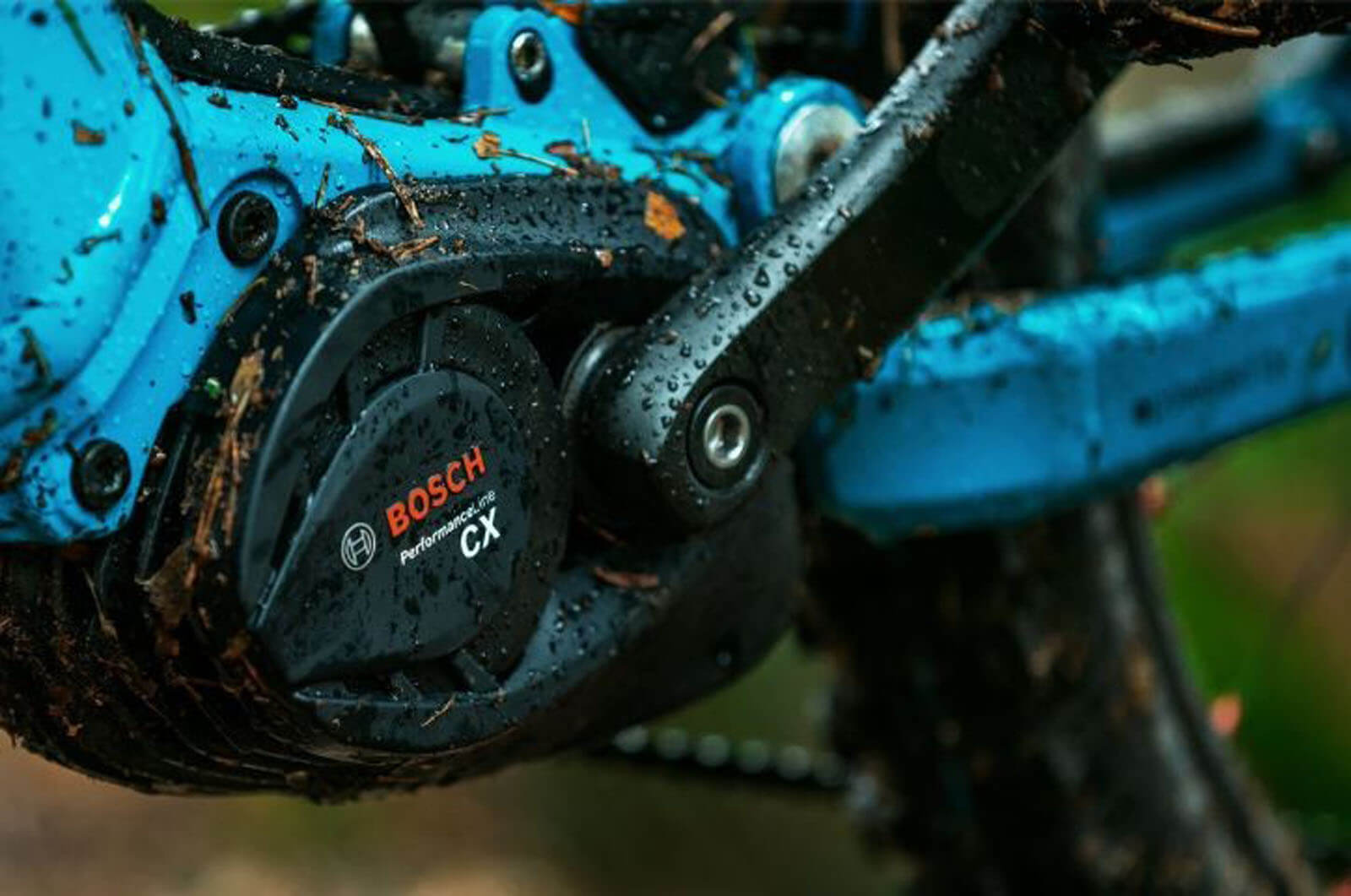 Ready for any challenge: The new Performance Line CX is optimised for sporty, powerful and dynamic off-road riding. The drive unit fits easily and discreetly into the eMTB frame and offers a convincingly natural riding sensation thanks to a freewheel. With up to 340% of perfectly delivered support, the Performance Line CX takes the joy of eMountain biking to a new level. It is optimally complemented by E-Live Valve electronically controllable suspension from FOX, enabling the fork and rear shock to adjust to the terrain automatically in split seconds. It can be controlled with the Kiox on-board computer. Made from scratch-resistant glass, the colour display is impervious to dirt and stone chippings and offers all the functions a sporty rider would need. The PowerPack 500 provides enough power for mountain adventures. This takes the eMountain bike experience to a new level.
PowerTube 625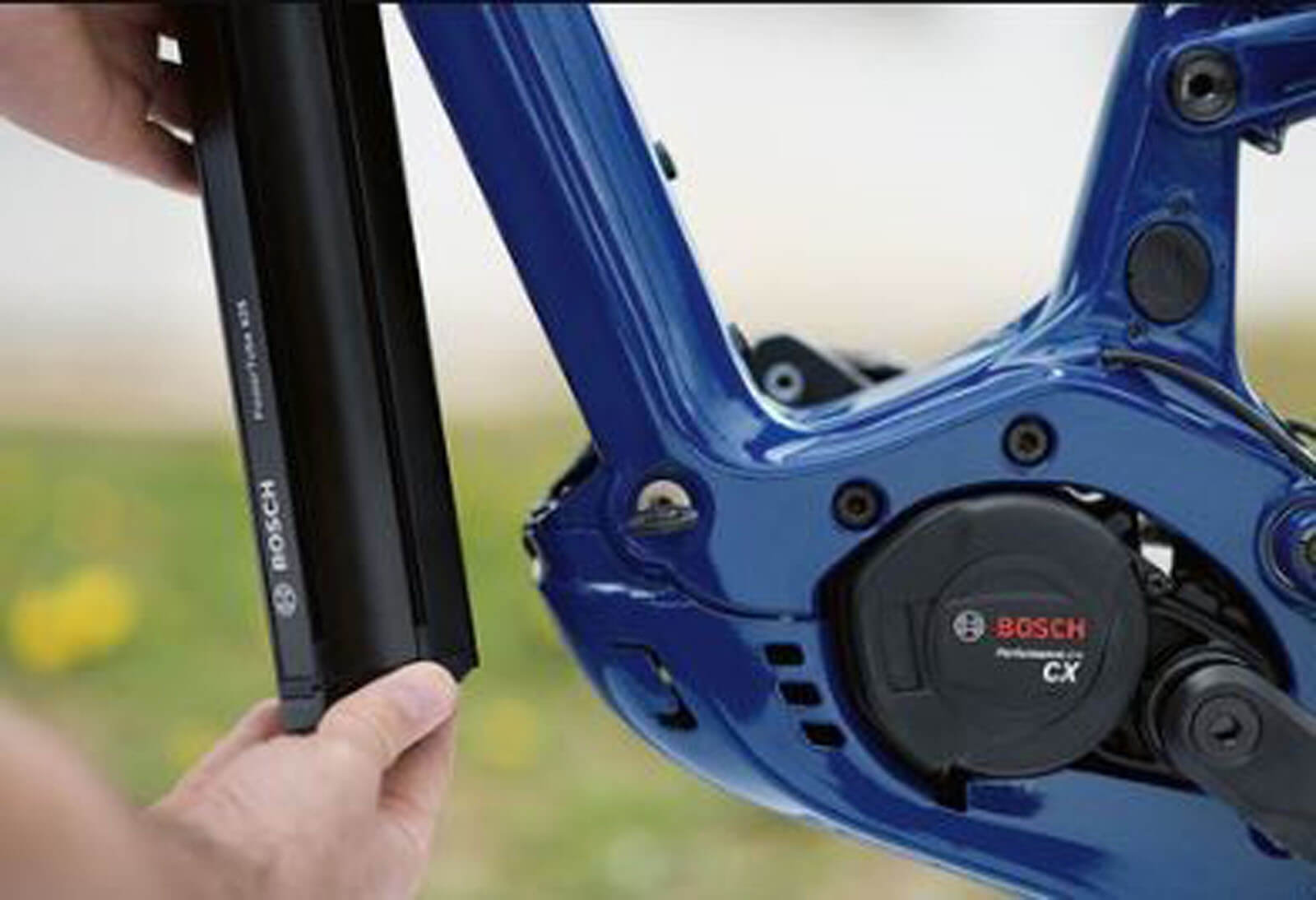 The new PowerTube 625 is Bosch's energy supplier for maximum range and altitude. The powerful, integrable lithium-ion battery is the ideal companion for eMountain bikers and eBikers who travel long distances. Also new: the compact PowerTube 400, which can be elegantly integrated into the frame of city bikes.
Cargo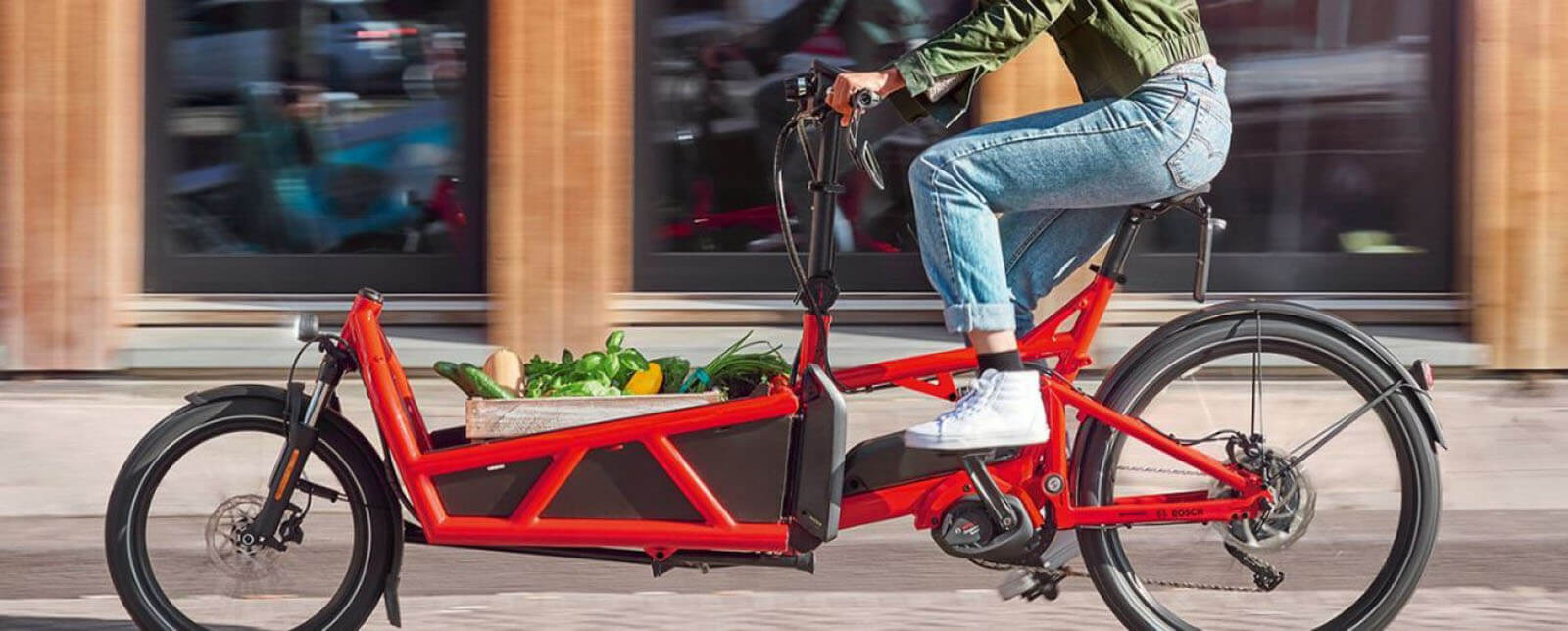 For Sunday outings, weekly shopping trips or as a practical alternative to the car: The new Cargo Line is specially designed for cargo bikes and makes goods easy and comfortable to transport. Whether or not you are carrying goods, the drive unit will always provide support at the right moment and responds precisely and predictably in every situation. The efficient motor offers controlled acceleration and propels cargo bikes with a powerful 75 Nm. The smartphone and COBI.Bike app turn the SmartphoneHub into an intelligent control centre on the handlebar that gives eBikers optimum connectivity options including navigation, the recording of activities and connection options to other apps and services. DualBattery 1000 provides an extra dose of energy on all journeys and doubles the range, thanks to the combination of two Bosch PowerPacks 500. Low in emission, the cargo bike is the flexible way to get around, while also enjoying the fresh air.
Keeping a finger on the pulse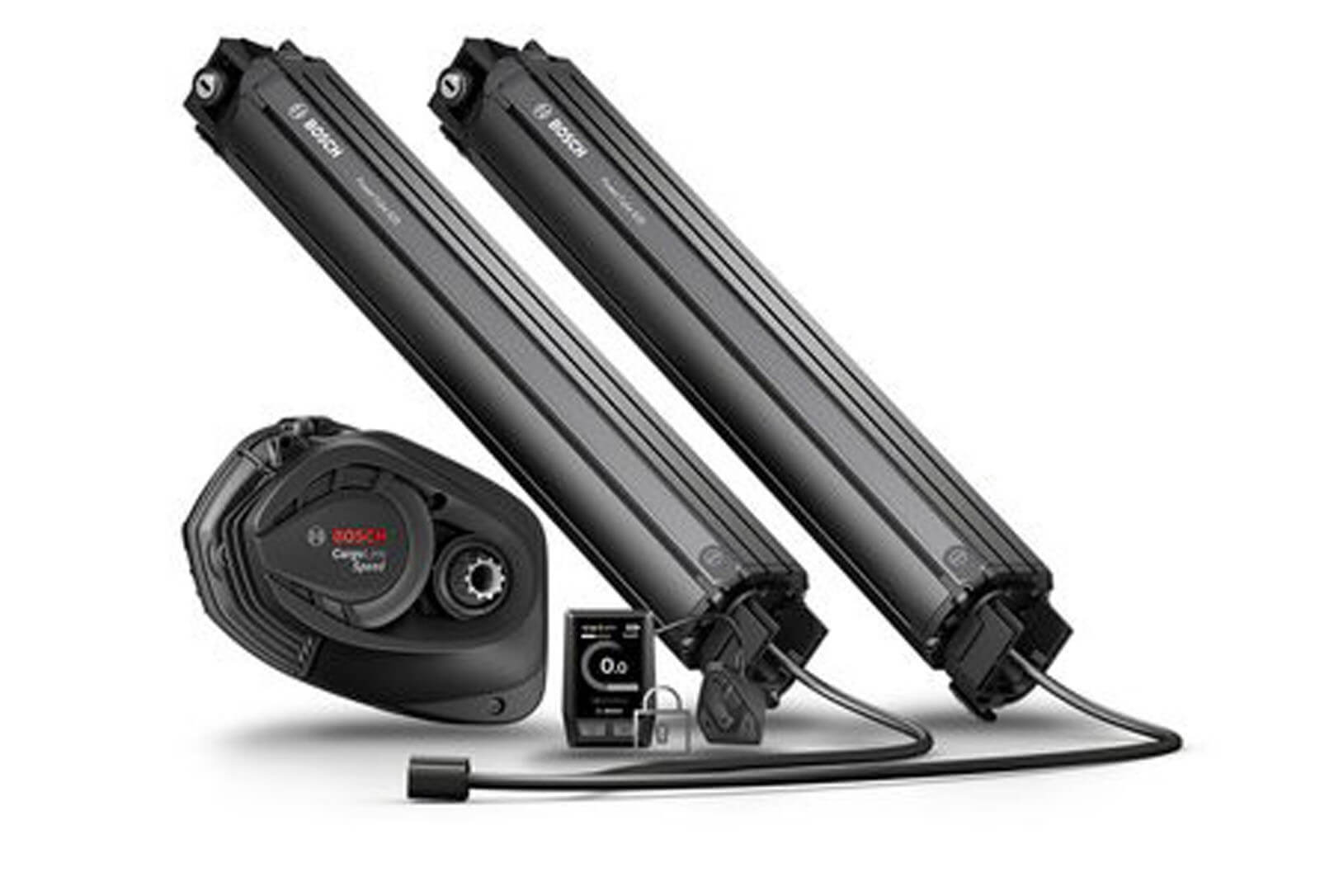 Time for the weekly trip to the market: The new Cargo Line Speed offers support for cargo bikes up to 45 km/h and gets the rider and his/her goods quickly and comfortably from A to B. With up to 400% support, even heavy loads can be transported uphill. The motor is particularly efficient. Kiox can make the trip even smarter: After your trip you can transfer the data to the eBike Connect app via Bluetooth for analysis. Another clever feature: The new premium 'Lock' function deactivates motor support as soon as Kiox is disconnected, making it the ideal complement to a mechanical lock. DualBattery 1250 enables cargo bike riders to go even further: Connecting 2x PowerTube 625 delivers up to 1,250 Wh of energy. Always one step ahead in terms of cargo S-pedelec flexibility.