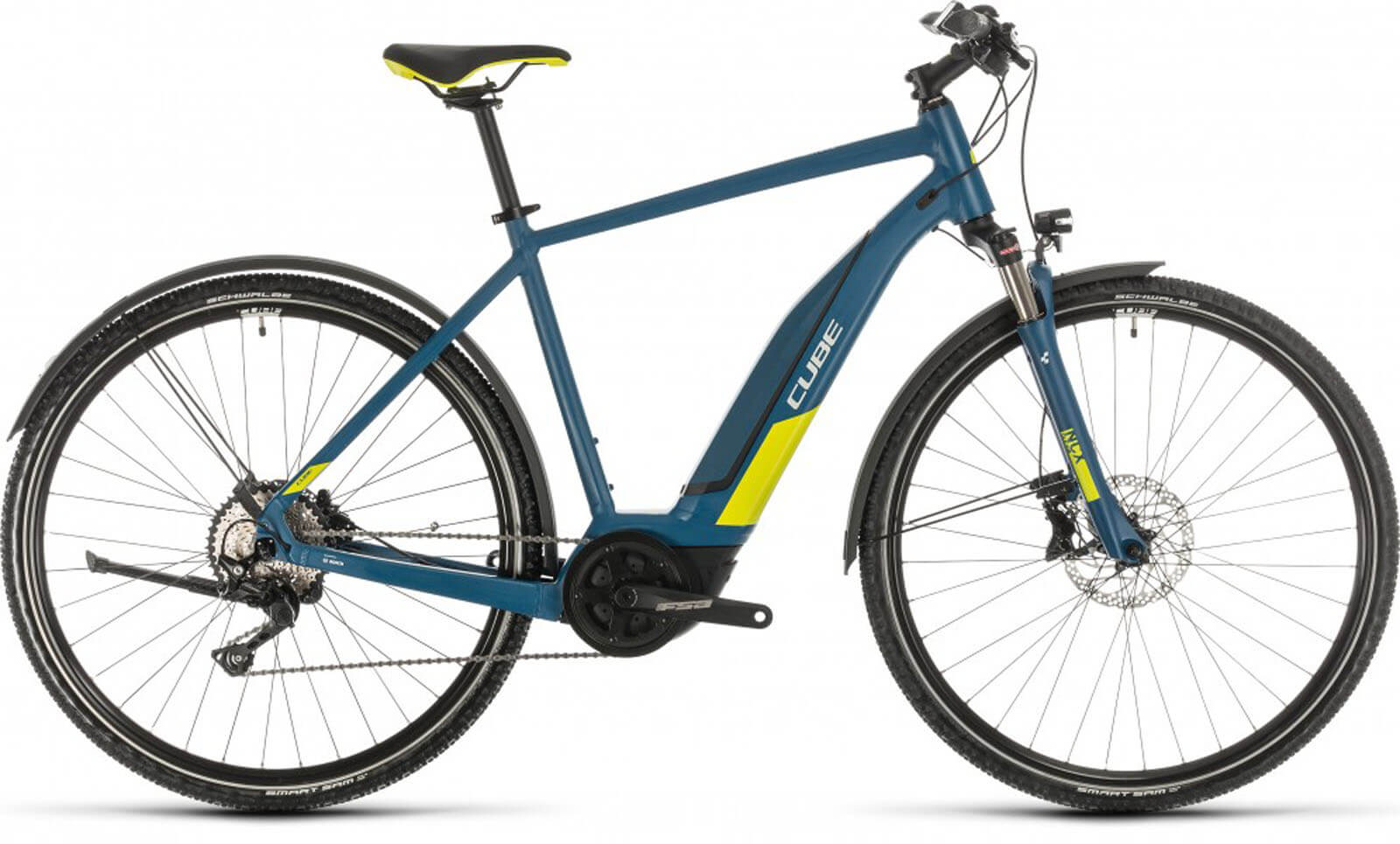 When you need a bike that just works - to get you to the shops, across town or out into the countryside at the weekend - the Nature Hybrid EXC Allroad fits the bill. A versatile, well-equipped Bosch e-bike designed with everyday life in mind, it blends our years of experience building e-bikes with a component package that's as easy to use as it is versatile. So, for example, the integrated battery pack can be recharged without removing it from the frame, while the Busch & Müller rear light is neatly built into the rear mudguard - and runs off the same battery. The frame's svelte lines conceal the kind of attention to detail you'd expect from CUBE, including a low centre of gravity for safe handling, weight-saving aluminium double-butted tubing, and a clean bill of health from our thorough in-house safety testing. Shimano's smooth and reliable Deore 10-speed gears give you the range you need to tackle any hill easily, while powerful hydraulic disc brakes give safe, assured stopping in any weather conditions. We even included an easily adjustable Suntour air suspension fork, so your ride will be comfortable no matter how bumpy the road ahead.
Technology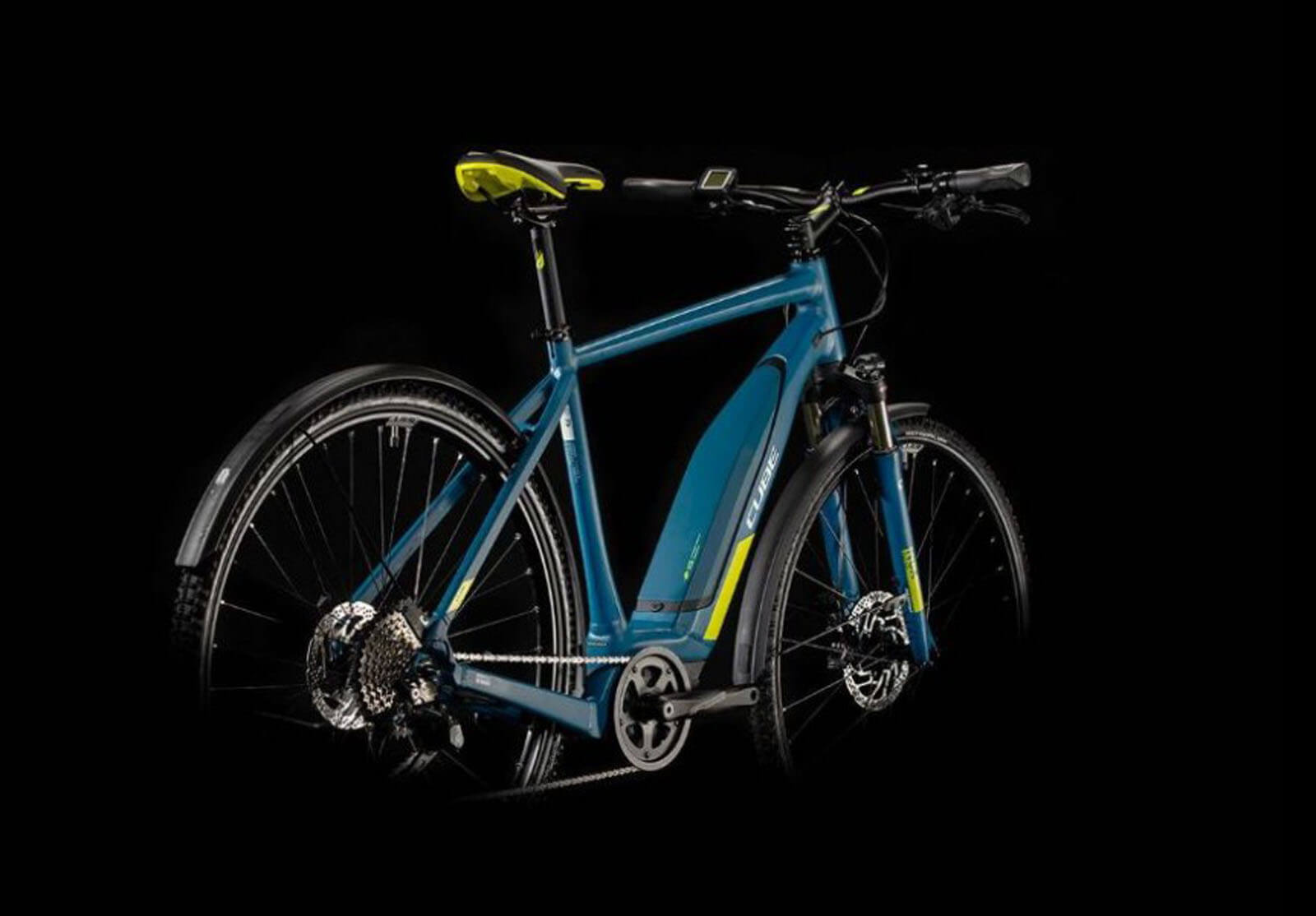 There's some clever technology lurking in the smooth, clean lines of the Nature Hybrid. Our engineering team worked overtime to position the Bosch battery and drive system optimally for both the men's and the trapeze frame designs. Using complex hydroforming and gravity casting, they created a frame that combines our Efficient Comfort Geometry with a low centre of gravity for handling that's completely intuitive - lively when you need it, stable the rest of the time. A light, stiff structure translates into a bike that's as easy to pedal as it is to steer. Internal cable routing complements the svelte appearance, and the added bonus is that gear cables tucked out of harm's way in the frame reduce maintenance and help to keep your gear shifts clean and smooth for longer. As we like to say at CUBE, it's the details that count.
Touring Hybrid One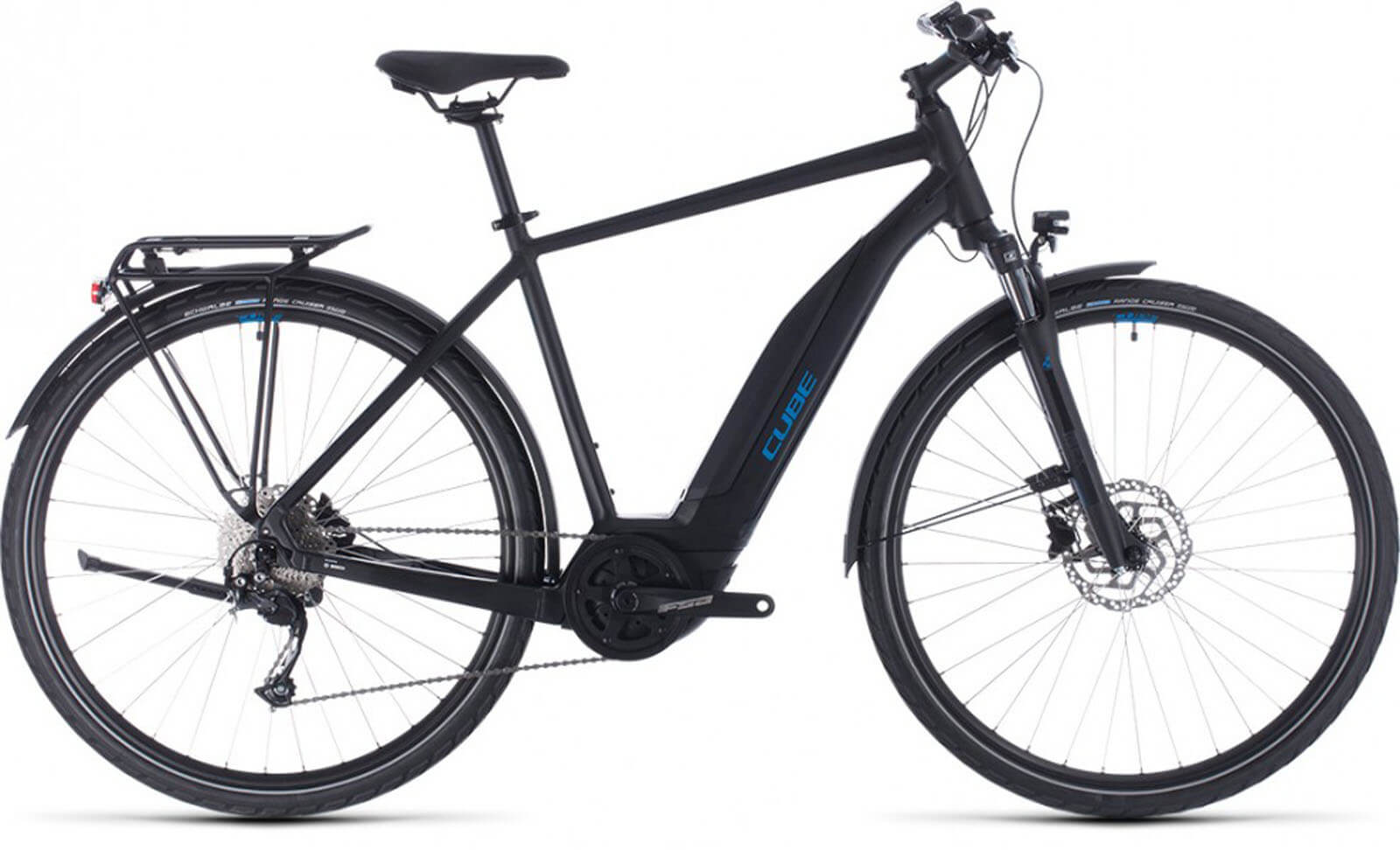 Whatever you do, wherever you go, the Touring Hybrid ONE will get you there in comfort and style. Our affordable, adaptable hybrid tourer has everything you need to make riding your Bosch e-bike a pleasure. Whether you opt for the Easy Entry, Trapeze or Men's version, our engineers have carefully crafted the frame to ensure seamless integration of the Bosch drive unit and battery. They're in the optimum position for safe handling and sleek good looks so that, combined with our Efficient Comfort Geometry, you can rest assured that the Touring Hybrid ONE will be safe and easy to handle - and, like every CUBE bike, it's passed all our in-house lab tests. Smooth-shifting, easy-to-use Shimano 9-speed gears work flawlessly with Bosch's system to make every journey a breeze - and the internal cable routing ensures that the shifts will stay smooth and reliable for a long time to come, with minimal maintenance. Powerful hydraulic disc brakes offer predictable stopping in all weathers and the mudguards, lighting system, kickstand and luggage carrier ensure you're fully equipped for any eventuality. Just jump on and ride...