Squish 14"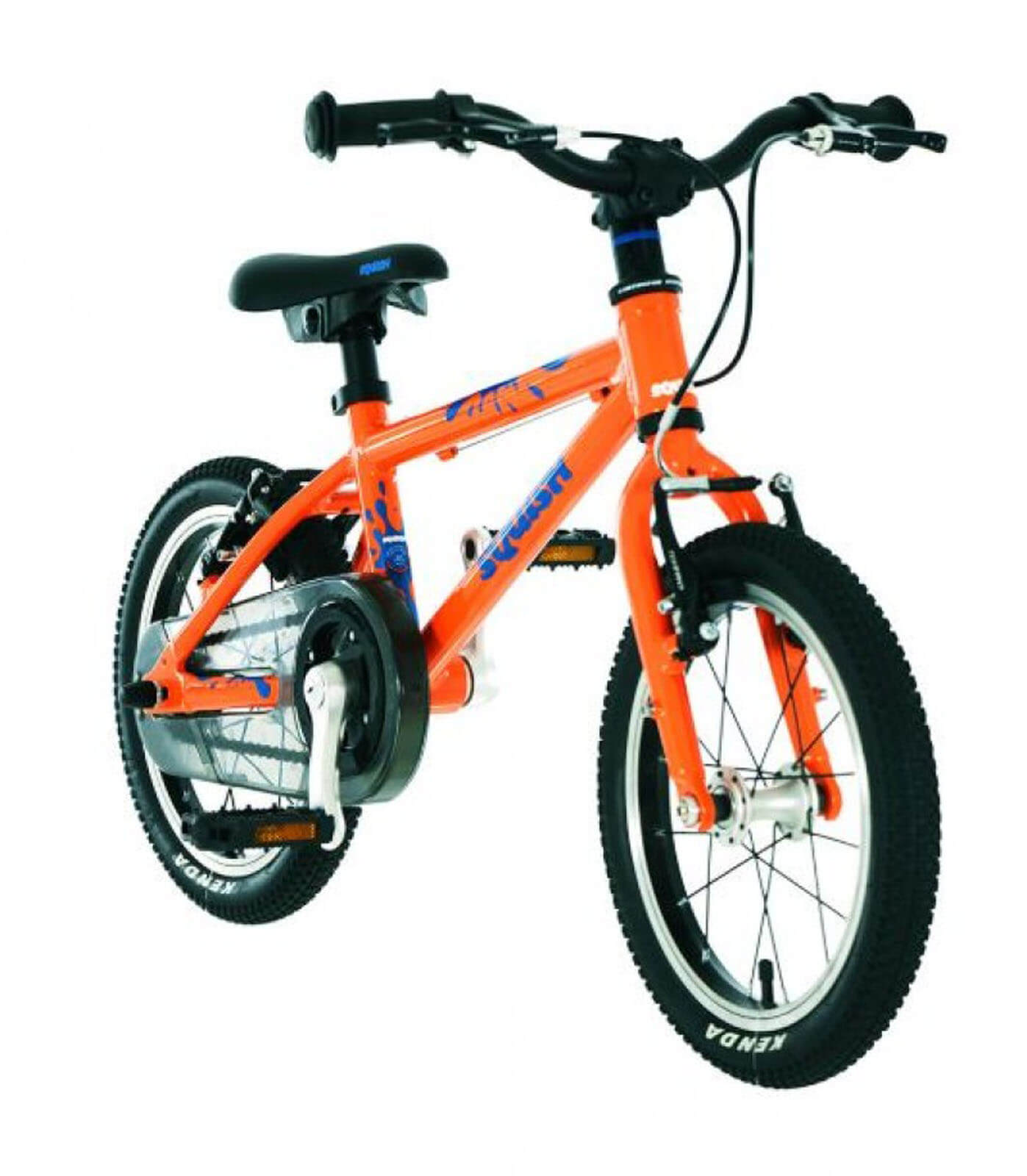 The perfect introduction to 2 wheels! The Squish 14 has been built to be as lightweight, and as easy to use as possible. 14″ wheels and an 8″ triple butted frame make it ideal for riders of 3 years and above. With it's shortened crank arms, stubby stem, short reach brake levers and funky Selle Royal/Squish co-branded saddle, it not only looks cool but is ideally in proportion with it's intended rider. We've even treated the rims to CNC sidewalls to help increase braking performance and safely tucked away the chain and cogs with a fully enclosed chainguard, great for protecting clothes…and curious little fingers! All this, and weighing just 5.83kg
Squish 16"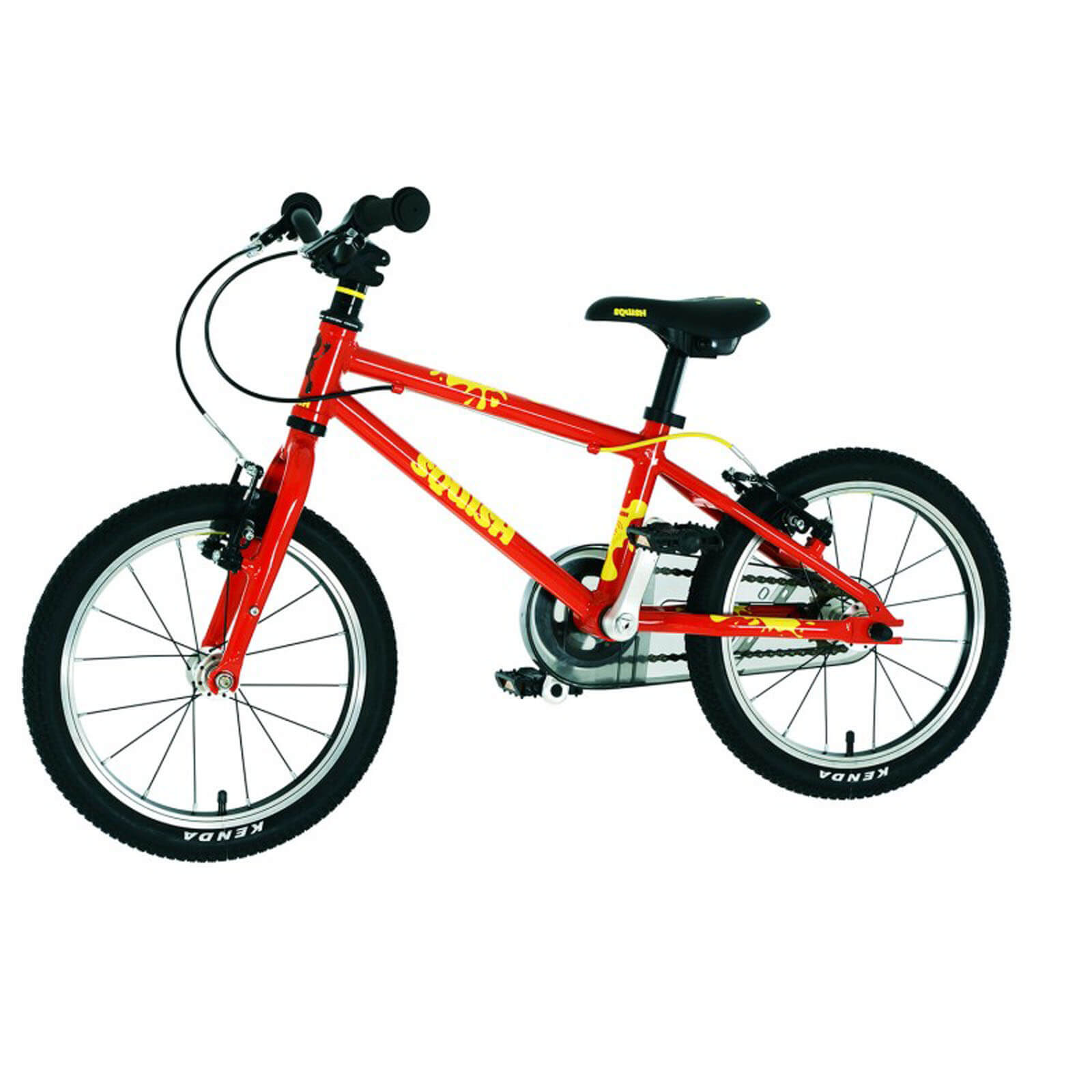 16″ wheeled kids bikes are perhaps one of the most common sizes that parents choose. For kids aged approx 5yrs and up, this is the point that your child will really get to grips with life on two wheels. We've kept things as simple and as fun as possible so that your child only has to concentrate on enjoying themselves. Shortened 102mm cranks, junior specific stem and grips and grippy little pedals mean the bike will fit perfectly. All this, and weighing just 6.3kg!
Squish 18"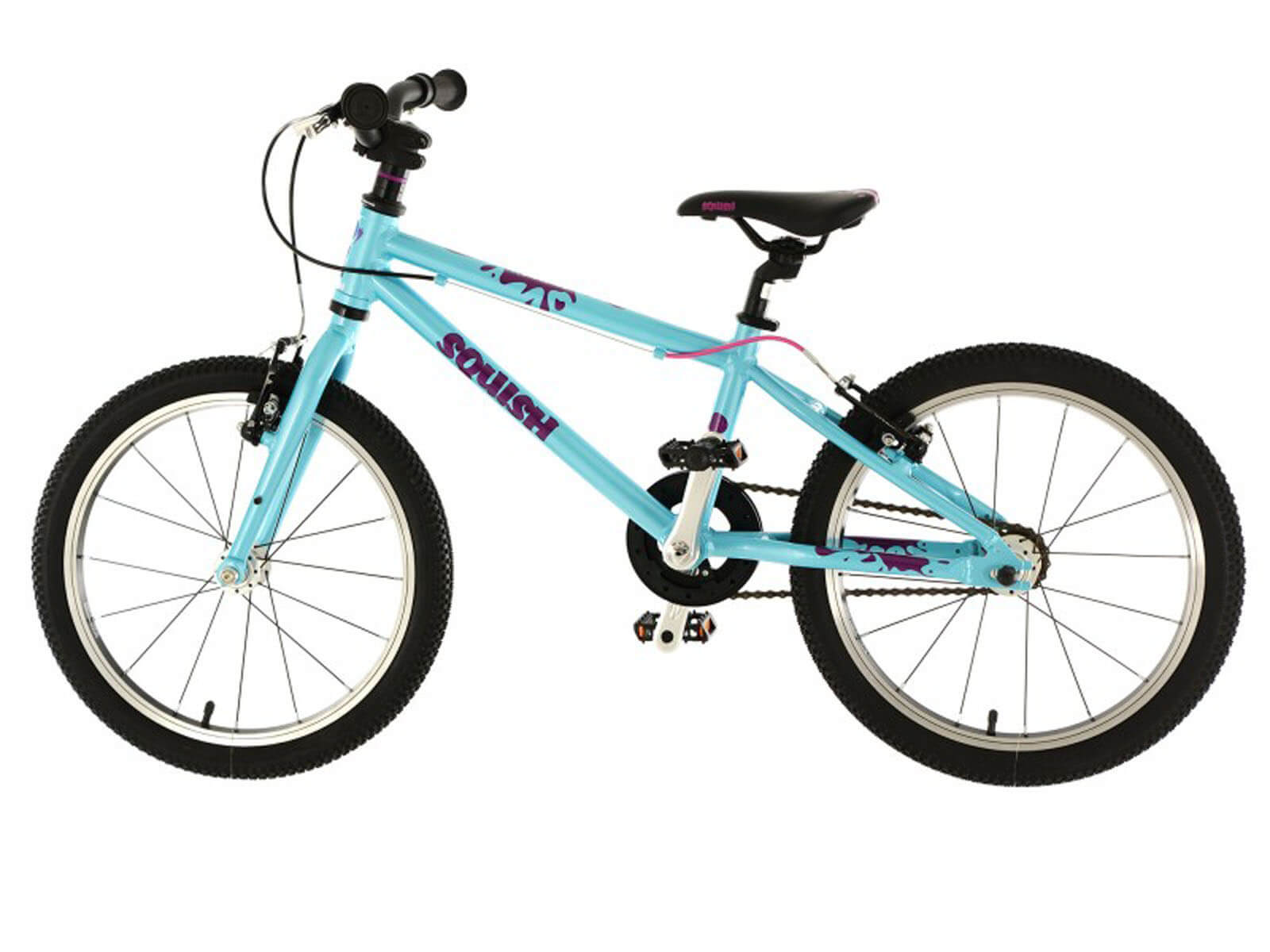 The perfect in-betweener! Not every child is big enough, or confident enough to jump straight from a 16″ wheel bike to a 20″ wheel bike. And feeling comfortable and confident is crucial for your child to enjoy their time on their new bike. Enter our 18″ Squish; not only is this sized perfectly to help make the transition through frame sizes as enjoyable as possible, but it also follows a similar spec to it's smaller siblings, so no gears to master just yet. 18″ wheels and a 9.5″ frame is ideal for children aged 4 and above. Weight just 6.96kg!
Squish 20"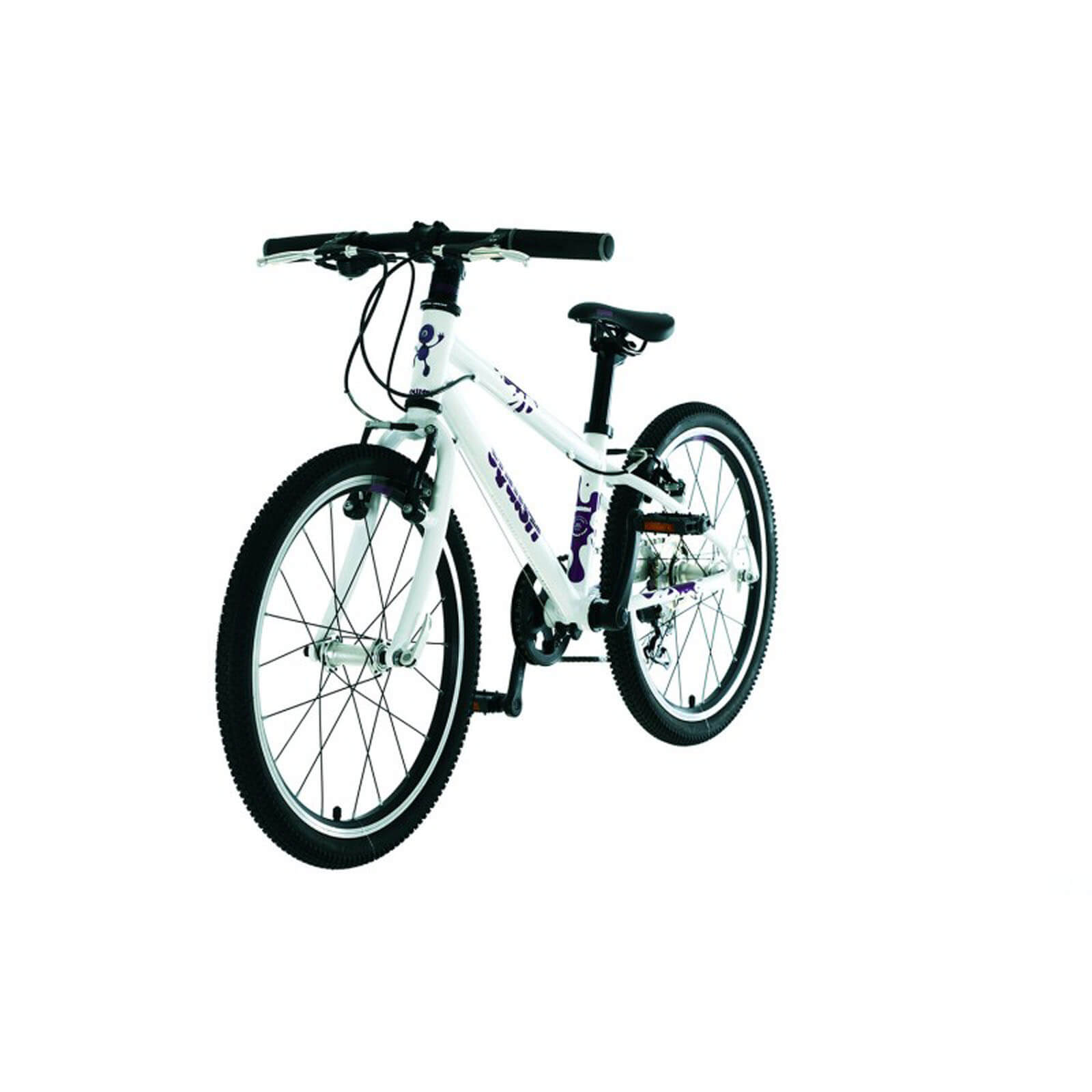 Your child's first taste of gears! Our 20″ Squish is fitted with Shimano 7 speed gears, Shimano Rapidfire shifters and a 11-28T cassette from…you guessed it…Shimano! We've opted for Shimano transmissions on all of our Squish models to offer reliable performance, low maintenance and easy access to spares and servicing if required. The triple butted frame, custom Squish saddle, double-wall alloy rims and alloy micro-adjust seatpost help keep weight to a minimum, whilst maintaining the maximum level of performance. Weight, just 8.36kg