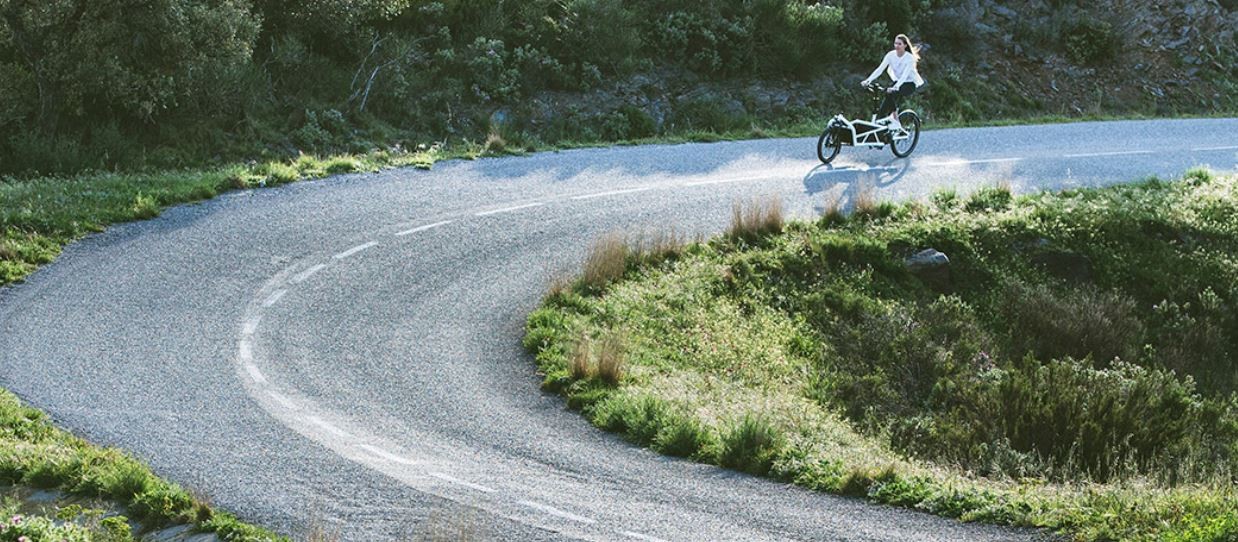 Safe on the road at all times.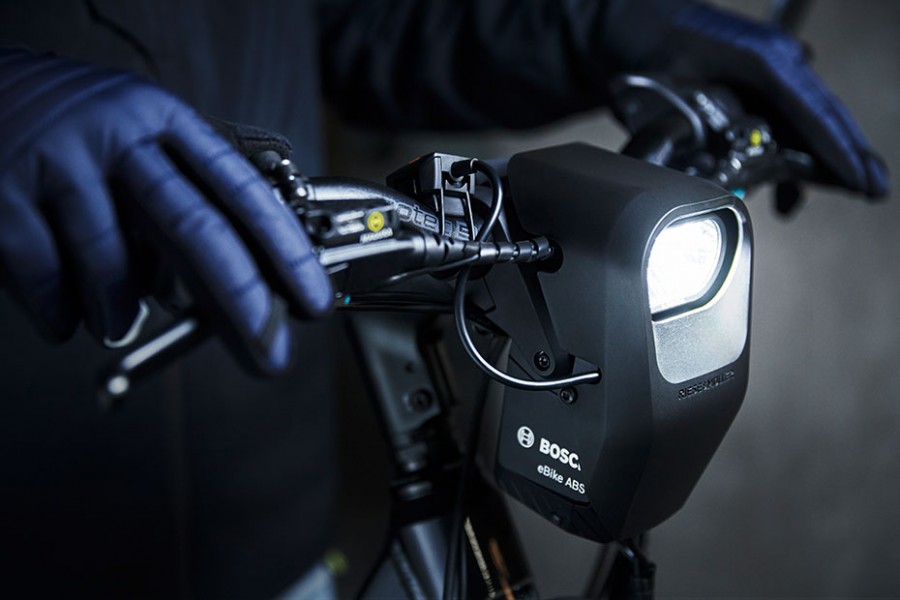 By day and night. That's why all Riese & Müller models are factory-configured for daytime running lights. In addition, some E-Bikes even have a brake light and main beam. Never seen that before? No problem, as ultimately it's the other road users that need to see you – particularly at the darker times of the year. But you will see further than ever before – an enormous safety gain, especially when the nights draw in.
Maintains a deep relationship with the road.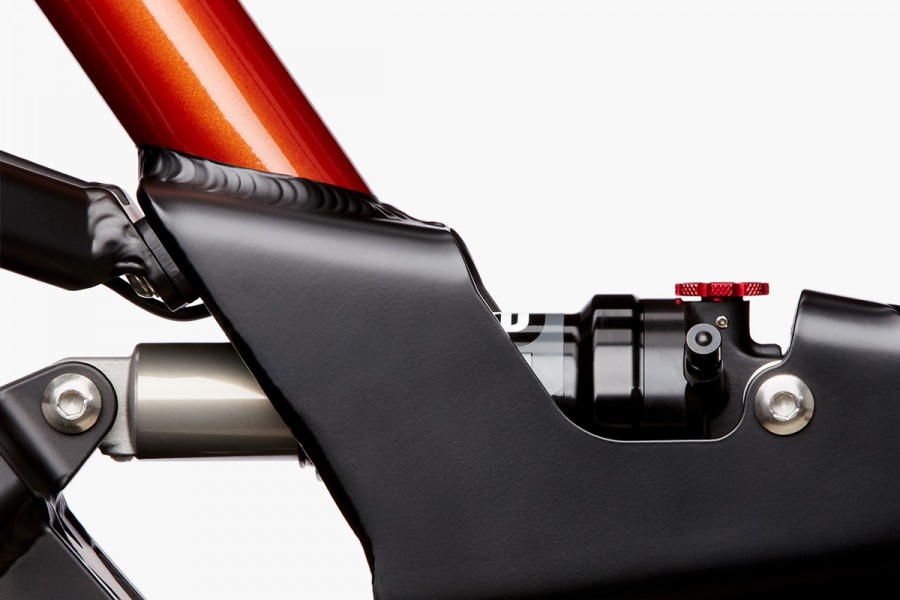 Only an E-Bike with true full suspension consistently keeps ground contact even on poor roads – and keeps you in full control. The active rear swing arm, optimised front wheel suspension and co-sprung luggage carrier form the core of the Control Technology. They ensure better road holding and safety at high speeds and in tricky situations. When braking, the ABS system available as an option with some models ensures that the bike comes to a stop within a very short distance, on any surface and without sliding.
The Bosch drive system.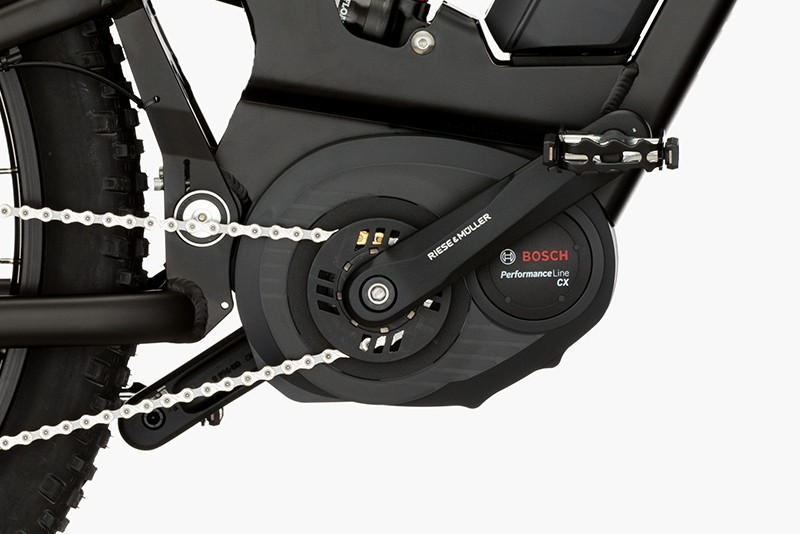 Reliable, performance-oriented and innovative – these are the standards to which we hold our E-Bikes, as well as all components and especially the drive system. That's why all Riese & Müller E-Bikes are equipped with the industry-leading Bosch drive system.
Twice the batteries. Twice the freedom.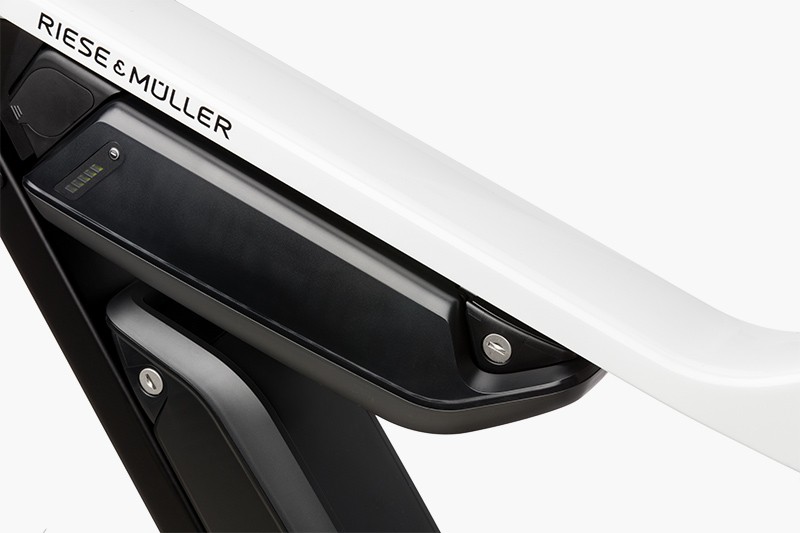 Riese & Müller is doubling the range of its E-Bikes thanks to the parallel use of two batteries featuring Bosch DualBattery Technology. This thus increases the battery capacity to 1,000 Wh, making Riese & Müller E-Bikes unbeatable when it comes to range.
Clean, quiet-running, powerful, maintenance-free.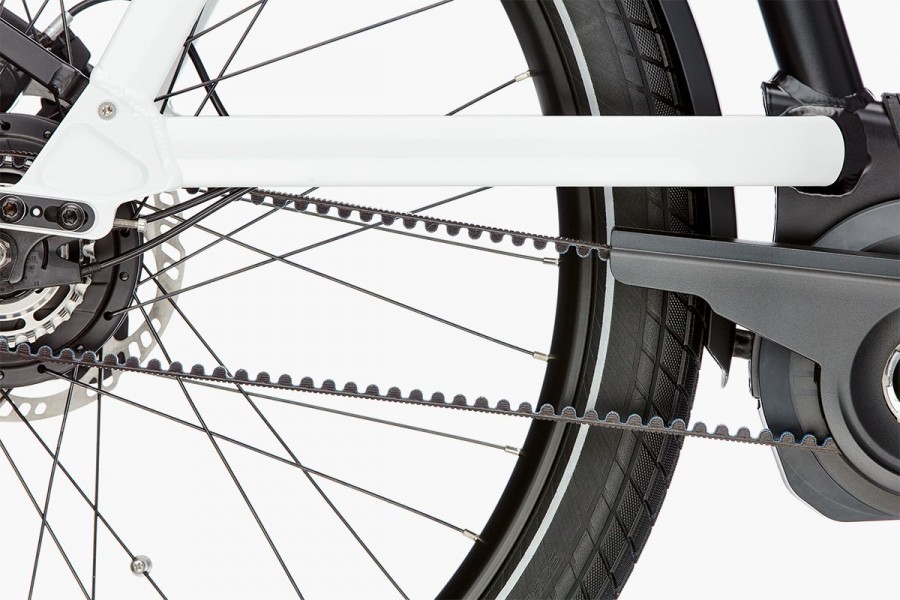 These are the advantages boasted by the Gates Carbon Drive System. An innovative bike drive that requires no lubrication, never rusts and lasts much longer than most chains. Lubrication-free, the belt is made from carbon fibres with extremely high tensile strength. Whether in town or in the country, offroad or onroad, with the Gates carbon drive you can reach any destination any day and in any weather.