Small display that's got it all
Kiox is the on-board computer for ambitious sporty riders. Kiox has all the classic functions of an on-board computer, while at the same time giving you access to the digital world via the smartphone app. The colour display gives you all riding data at a glance, while the separate control unit allows you to stay in control of the handlebars and keep an eye on the terrain. Kiox can record your trips and send all the relevant data via the smartphone's Bluetooth connection to the eBike Connect online portal. This makes Kiox your perfect companion on every ride. Using Bluetooth technology to connect with an optional chest strap enables you to check your current heart rate at all times, thus getting the most out of your training. The Bluetooth low energy interface also enables updates to the software to be downloaded onto your on-board computer without requiring a cable connection.
The highlights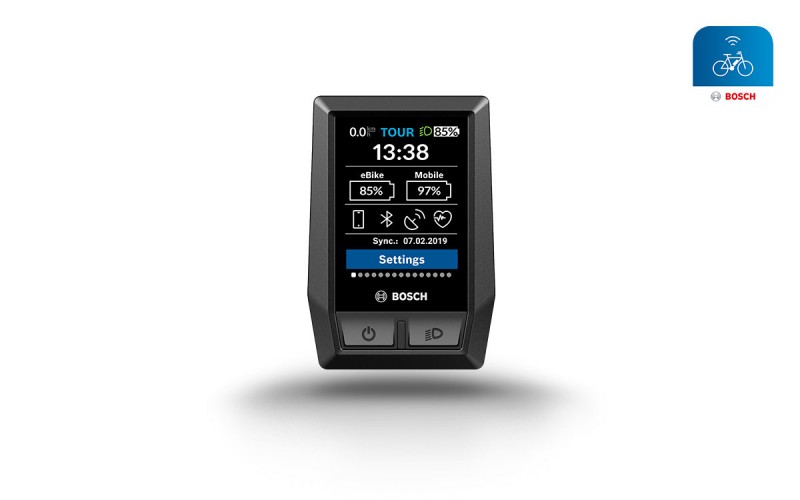 New Connectivity
The sporty on-board computer forms the link to the connected eBike world of Bosch. The riding data is recorded by Kiox and transmitted via Bluetooth to the eBike Connect app. Kiox combines the GPS data from the smartphone with the riding data, which can be called up in the app or on the online portal.

New Automatic synchronisation
All information at your fingertips at all times: Data is automatically synchronised by Bluetooth between Kiox and the eBike Connect app.
The highlights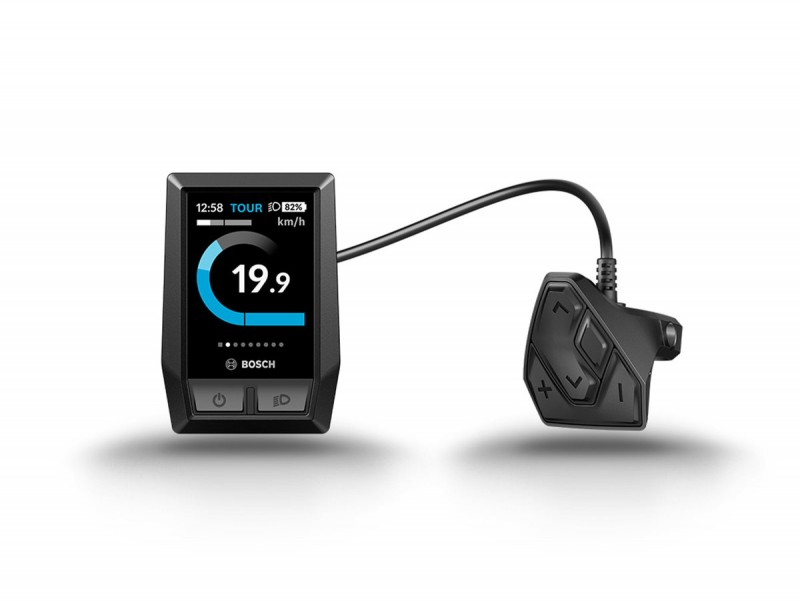 Operability
Climb on, switch on, ride away and have fun. The on-board computer can be used immediately and provides you with all the essential information and data.

Design
Kiox scores points for its stylish appearance: The screen features strong colours and a clearly laid out user interface. The practical magnetic mount likewise lends the handlebar a neat and tidy look.

Legibility
The 1.9" transmissive colour display guarantees perfect readability even in strong sunlight. Because the backlight adapts to the lighting conditions, everything is perfectly readable - even in the dark.
The highlights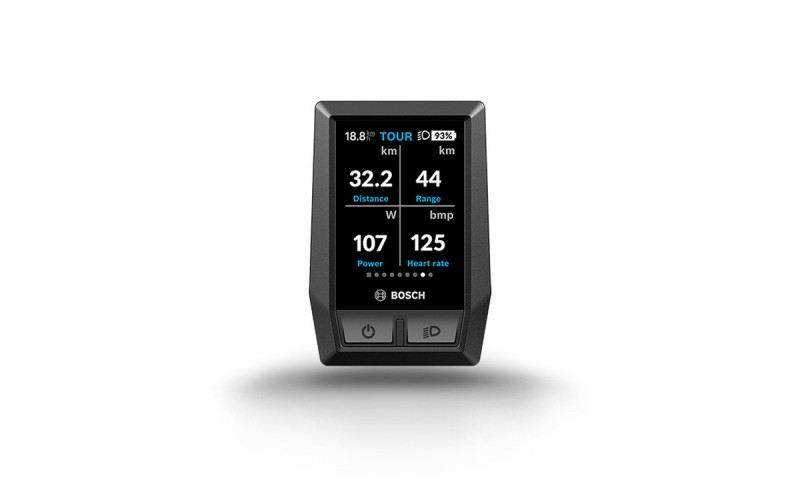 Shatterproof glass
Whether dealing with dirt or stone chippings, the scratchproof glass display is a great partner, both on the trail or in the city.

Magnetic holder
Quickly stowed and safely mounted to withstand jolts on rough terrain. The magnetic mount allows for easy removal and attachment of the on-board computer, as well as a firm hold.

Remote Compact
Keep everything under control: The buttons allow the on-board computer to be operated safely and comfortably using your thumb. The distinct, tactile pressure behind the buttons during operation gives you clear feedback.